API Blog Posts: The Berries of This Summer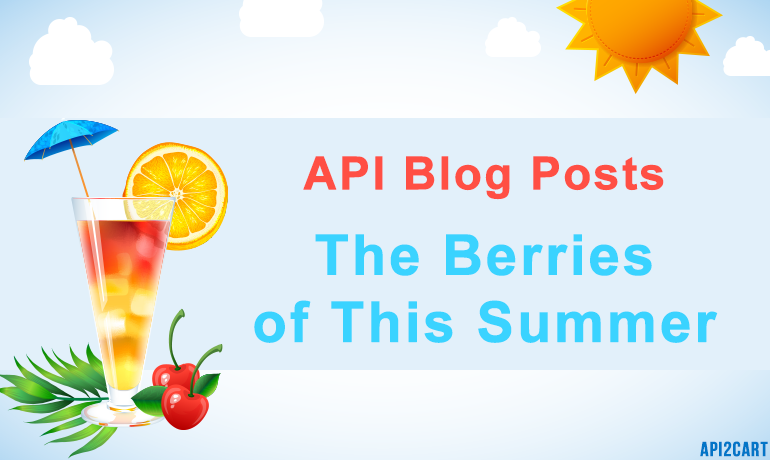 This summer is leaving us for the shorter rainy days that are soon to come. Feeling nostalgic yet? You'd better not, for there still are a few warm days left to enjoy and recollect the best of the most appreciated API blog posts of the last three months.
Before the rosy IoT future happens, there are some challenges to overcome, and building APIs that would last for decades is one of them. Irakli Nadareishvili knows how to solve the problem. Find his beautiful ideas in the article.
Read an exclusive interview with Arnaud Lauret (API Handyman) and find out how he would use a time machine, what his secret methods to solve mathematical equations were, and what cardinal virtues every API should follow.
API development is without waxing too poetic a long and arduous process. Discover 27 tools that will make it not only agile but also bug-free and extremely productive.
If you have been wondering what OAuth is and how different its versions are, there is an article just for you. Read Choosing an OAuth Type for Your API to discover the strengths and weaknesses of the two OAuth versions and understand the crucial difference between them.
Psychology applied to APIs is a good way to learn how to build APIs right and make API consumers happy. Find the best of API hierarchies of needs by going here.
API building is more than coding. Before the actual work starts, many important choices have to be done. What are they? Find out in 5 Essential API Building Decisions to Make Before the Actual Go.
Marketing is an important part of any business including API-oriented and API-related ones. Learn the things that will drown your API's success in How to Suck at API Marketing: 4 Anti-Tips.
Make sure you know what is up in the API community. Read the most interesting API news and articles reviewed in the most visited API Digests of this summer. Find them listed in reverse chronological order below:
We have much interesting to share with you this autumn, so do not forget to come back to find more useful API blog posts.  ;)
P.S. Do not miss 11 API Events You Would Like to Attend This Autumn! :)
If you have any questions concerning API2Cart, do not hesitate to schedule a free call with our expert.