API Digest #11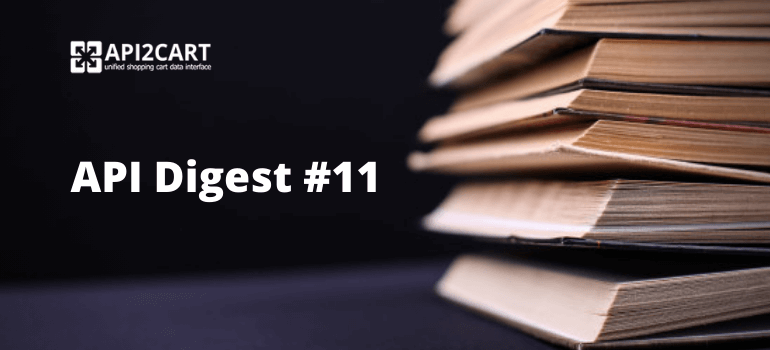 API Digest is here again! We are super excited to share the API knowledge elucidated in a bunch of articles written lately. Let us get the ball rolling.
A few days ago, there appeared an interview with Uri Sarid, RAML founder, on InfoQ. Read about RAML's technology and governance, find an interesting comparison of RAML, Swagger and API Blueprint, and hear his view of the SmartBear acquisition of Swagger.
API Lifecycle series by Nordic APIs is at an end. The last part  API Lifecycle Retirement Stage: A History of Major Public API Retirements written by Bill Doerrfeld explains what an API retirement is and gives 5 reasons (with the experience of well-known companies mentioned) for why it happens. If you would like to have a look at the previous API lifecycle stages, there is a list of the links provided at the bottom of the page.
In his recent article, Patricio Robles writes about frameworks and the advantages of them being used. He also dwells on microframeworks. Why? Click here to find out.
Andrew Siemer, a Software Architect at Clear Measure, has recently shared a great overview of  proxies and gateways and some of the features that will make your API behave like the big boys. There is also a presentation on API management included into the post.
Do you know how APIs can make publishing more efficient? Being a publisher herself, Emma Barnes does and thus speaks on the topic from the right point of view.
Matthew Reinbold considers APIs to be a new, fourth opportunity for business innovation. What are the other three ones and how Application Programming Interfaces are and should be applied? Read and find out.
Ben Rossi has explained why opening up APIs is not just a developer priority, but a business one. Learn how APIs can help reduce IT complexity without the help of developers by reading the article.
That is it for today. Come back next week to find more articles and news reviewed. And feel free to suggest articles to be listed in our API Digest. :)
P.S. API2Cart has announced a new abandoned cart API method being supported. You can find the press release here.