API Digest #20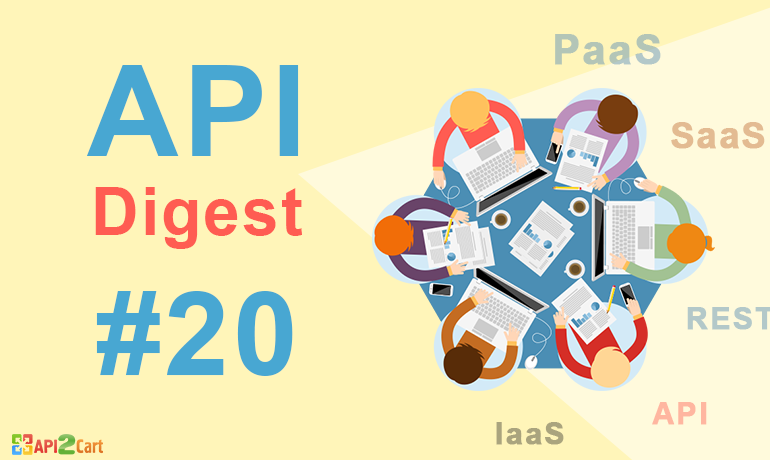 API Digest is back to accompany your morning coffee with the juiciest API-related articles of the recent while. Let us get the ball rolling.
If understanding SaaS, PaaS, and IaaS APIs is not your strong point, a recent article written by Kristopher Sandoval is what you need to increase your knowledge. Click here to find the Nordic APIs blog post.
Two more pieces by this author are worth being mentioned this week. Kristopher Sandoval has covered the topic of writing microservices in Go in two articles: one explaining when and how to write in this language, and the other revealing the cases when it is
Kin Lane has done some research on API design and distilled it down as a single pdf. To find more information on the guide as well as download it for free, click here.
Jennifer Riggins keeps writing for ProgrammableWeb. This time, she reveals 19 secrets to a kick-ass hackathon. In the piece you will find words on:
whether hackers have ethics
why people keep attending hackathons
tips for attending a hackathon
tips for holding a successful hackathon
your API as your hackathon's strongest asset (or weakest link)
a hackathon as a place for recruitment
all the perks, amenities and swag
"In the 'Composable Enterprise', instead of reinventing the wheel for every business service you need, you can just reach out and grab it by the API", believes Donovan Jackson. Read Building blocks: The case for a modular approach to technology services and learn about Composable Enterprises and APIs as its crucial component.
Do you know what the biggest obstacle for hypermedia adoption is? Kin Lane has a clue. He is convinced that it is the cognitive load of the average API designer that obstructs. Go here to find out why.
The last post for this API digest has proved to be worth your attention by having a lively discussion in its comment section. To follow the pulse, visit Jimmy Bogard's blog and read his End-to-End Hypermedia: Making the Leap.
P.S. Do not be shy to suggest articles to be included next week by sending us an e-mail.