API Digest #21: Are You Sure Your API Is Not Ugly?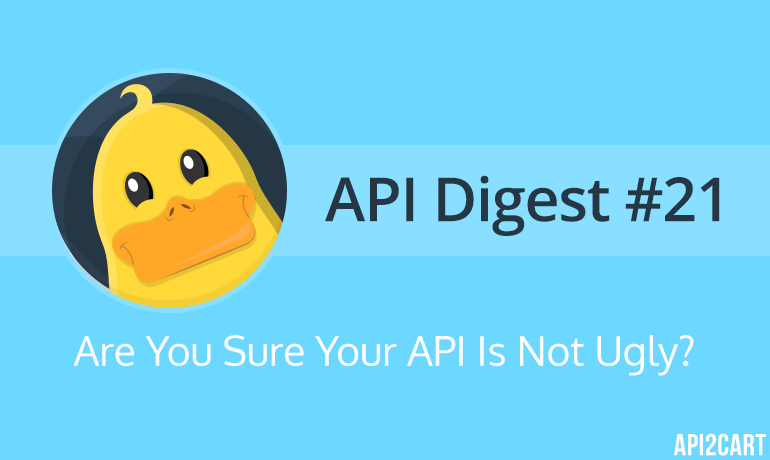 Yet another week has passed, which means that API digest is here with a new portion of fresh news and articles. We are starting with the fanciest we happened to come across.
Andy Thurai has written a noteworthy piece explaining the difference between an "Ugly Duckling" API and an "Ugly Duck" API. Sounds interesting? Find the post here.
Bill Doerrfeld knows how to balance complexity and simplicity in API Design as well as how Tesler's law can be applied here. Click to have a look at the article.
David Weinberger, a senior researcher at Harvard's Berkman Center writing about the effect of technology on ideas, has explored the successes, challenges and opportunities for news organizations using APIs. See the paper here or find a shorter version here.
You will certainly enjoy Network based architecture: Fielding, Fowler, and Haussmann if you are:
(a software expert) interested in the beauty of HTTP REST and Continuous Delivery
eager to understand the success of the Web and get acquainted with key web linguos and concepts
simply fond of history
Inspired by the Flash player issue, Kristopher Sandoval, an exceptional author for Nordic APIs, has sparked Zero Day Flash Exploits, Versioning, and the API Space. Click to read about the nature of security in the modern dependency-centric design methodology, the importance of versioning, and some basic steps developers can take to secure their product throughout the API Lifecycle.
27 tools for API developers
With a good dozen of posts published last week, Kin Lane has been a prolific blogger. Check out the three we believe you will like:
That is it for this API Digest. Come back next week to find more articles reviewed for you. And feel free to suggest posts or contact us by sending an e-mail.