API Digest #24: R.I.P. RESTful APIs?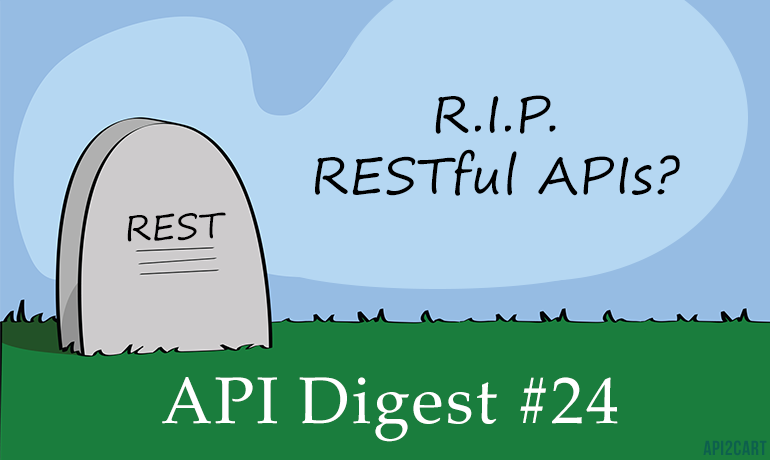 If you are always keen on reading something sensational, this API Digest is what you will surely enjoy. It has got a piece of what might take you aback, and that is what we are beginning with.
Michael S. Mikowski has bombed an article that kicked up a fuss in the API community. Do not miss RESTful APIs, the big lie and join the heated discussion in the comment section below the piece.
Paul Glavich, Chief Technology Officer at Saasu.com, has shared his APIdays video presentation on InfoQ. See him discussing design decisions to be made when building a new API regarding versioning, hypermedia usage, authentication and other aspects by clicking this link.
"API security concerns are starting to grow", writes Michael Vizard referring to Akana 2015 Survey in his recent post for ProgrammableWeb. To read a detailed overview of the statistics, go here.
One more piece on security has appeared on the web. Kristopher Sandoval wrote an excellent  article teaching how to secure your data stream with P2P encryption.
APIStrat Austin 2015, one of the API conferences taking place this autumn, has announced ticket sales and call for papers now open. If you would like to submit yourself as a speaker, find the suggested topics and the submission form here.
Andreas Krohn has provided a model of how an impactful service can be constructed by outsourcing some complexity to existing technologies on the example of Genews.io, a tool analyzing the gender balance in the Swedish media. Read more in Genews Harnesses the Power of Third Party APIs to Support Gender Equality.
If you have a shocking or simply brilliant post to share with the community, do so by sending us an e-mail.