API Digest #41: Predictive APIs Are Driving Machine Learning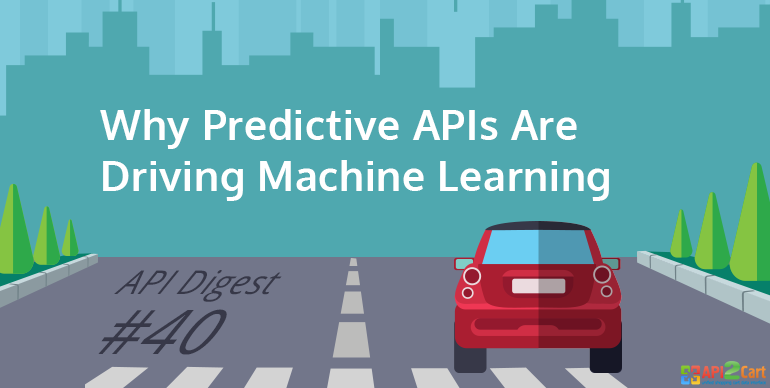 Welcome back! It's been two weeks since we shared hot API-related news and articles. In this fortnight's API Digest, we are continuing sharing what's new in the world of APIs.
Machine learning is increasingly enabling companies to gain strategic advantage by turning big data into insightful and actionable information. Check out the post by Jennifer Riggins in which she presents predictive APIs as a key driving factor for machine learning and the overall world of artificial intelligence.
Does the sudden closure of popular APIs mean the end of the API boom? Find the answer in Is this the end of the API economy post by Simon Bisson.
Google's Cloud Speech API and the possibilities it would bring have made the buzz. Check out the details in Google to Offer Speech-to-Text API by Eric Zeman.
It's been 15 years since the history of APIs started. What happened in between? Read Milestones From The Last 15 Years Of Web API History by Kin Lane to find out.
Kristopher Sandoval knows how to maintain system functionality and has shared 4 tools that would help you to Monitor the Status of APIs. Don't miss out!
Bill Doerrfeld, editor in chief at NordicAPIs, has written a piece about Ten New Breeds of Businesses That Have Emerged out of the API Economy. To continue the topic of the API economy, it turns out that APIs in banking are the key to the future.
Learn how the Test Drive Approach makes REST API documentation better in Jenn Strater's A Test Driven Approach to Documenting RESTful APIs with Spring REST Docs.
To put the finishing touch, we want to share a remarkable article about How Uber Engineering Evaluated JSON Encoding and Compression Algorithms to Put the Squeeze on Trip Data posted by Kåre Kjelstrøm.
For more API news and insights, check out This week in API land #46 by Guillaume Laforge.
That's it! In case you have any suggestions, we would be glad to get them via e-mail, or you can also leave them in the comments section below. Take care and come back in a fortnight for more news from the world of APIs.