API Digest #45: Why Almost Everyone Is Doing the API Economy Wrong?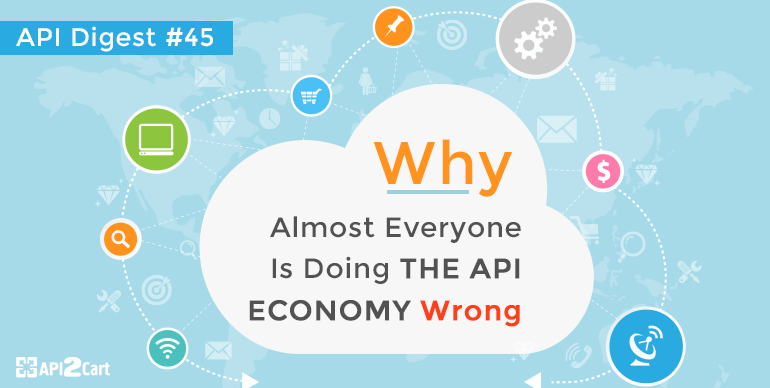 In these last spring days, we have prepared for you fresh hot API news and articles with summer foretaste. In this fortnight's issue, it's why API is not a magic answer to everything, why almost everyone is doing the API economy wrong, where APIs will be in the next 5-10 years, and more.
It turns out, most companies do the API economy wrong. Ad Anuff has explained why and how to put it right.
API equals flexibility but it isn't the magic answer to everything, believes a marketer and journalist in tech, Jennifer Riggins. Read the interview for explanations.
Say you've released a great API. Now, how do you promote it? Read Tips to improve the Discoverability of Your API, by Bill Doerrfeld, who explains how SEO and discovery automation can help providers promote their API online.
Wondering what the future holds for APIs? Read Laura Heritage's predictions.
Want to know whether it is JSON or YAML flavor that developers prefer for the Swagger/OpenAPI Specs? Don't guess, check the results of the poll run by Restlet.
We know that APIs require security. But does security need APIs? Read a post by Sai Koppala, Layne Bro, and Joel D'Sa dedicated to the topic.
Been looking for a good API developer? Chris Wood knows how to find and hire one. Read about which qualities a great API developer should possess and how an organization might go about finding and recruiting such developers in his recent post for ProgrammableWeb.
For more API news and insights, read This week in API land #50 by Guillaume Laforge and API developer weekly #113 by Keith Casey and James Higginbotham.
Storytelling and software. Do you think these things are disparate? Matthew Reinbold proves the contrary.
Come back in two weeks! While the next API Digest is on its way, share your ideas and suggestions by sending us an email.
P.S.: If you are interested in API2Cart and have any question, schedule a consultation with our representative or see how API2Cart works for the business.