API Digest #48: Are Web APIs as Available and Performant as You Think?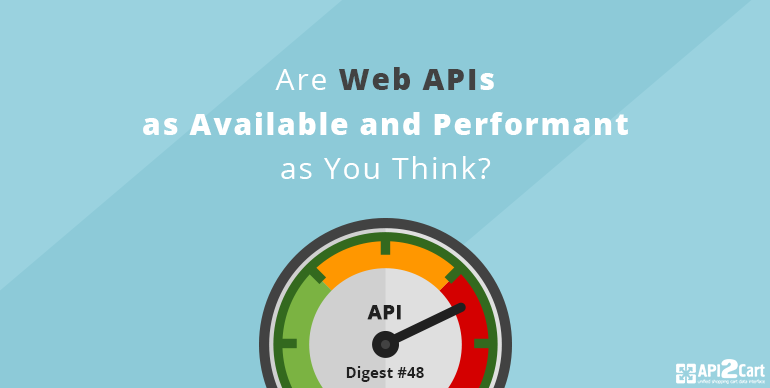 API2Cart continues to collect most interesting API-related articles and news and deliver them to you via our fortnightly digest. So here we are again, grab a cup of coffee and start your week with our another issue.
David Bermbach and Erik Wittern have recently performed a geo-distributed, long-term study to benchmark web API quality. And they found that web API quality varies significantly… Read the article for details.
Have been thinking of starting a public API program, but don't know what to start with? Go through 5 Tips for Starting Your Public API Journey with some advice on what to consider when you go from zero to a production API deployment. By Chris Wood.
Developing RESTful APIs? Follow A Beginner's Guide to Using and Testing RESTful APIs by Jennifer Riggins to do it right. You will learn what exactly RESTful Web Services are, what the difference between a REST API and a SOAP API is, and how to test a REST API for not only usage, but use cases.
How is it to promote one of the most heavily used APIs? Ravi Yadav, the developer evangelist at The Weather Company, has shared his experience on this.
The recent Matt Miller's post regarding the design of specific data-oriented REST APIs made Martin Nally and Marsh Gardiner think of a question: what to do with API functionality that doesn't correspond to traditional CRUD operations in obvious ways? Read the article to find out solutions they offer to solve this problem.
A new report from BI Intelligence shows that messaging apps are now bigger than social networks. Will McKitterick provides with the insight into the size of the messaging app market and the types of opportunities for monetization that have emerged.
For more API news and insights, read API developer weekly #119 by Keith Casey and James Higginbotham.
P.S.: If you are interested in API2Cart and have any question, schedule a consultation with our representative or test how it works.
If you have a story to tell or a link to share, please write your suggestions at our email. Have a great week! :-)