API Digest #51: How to Run the Country Using APIs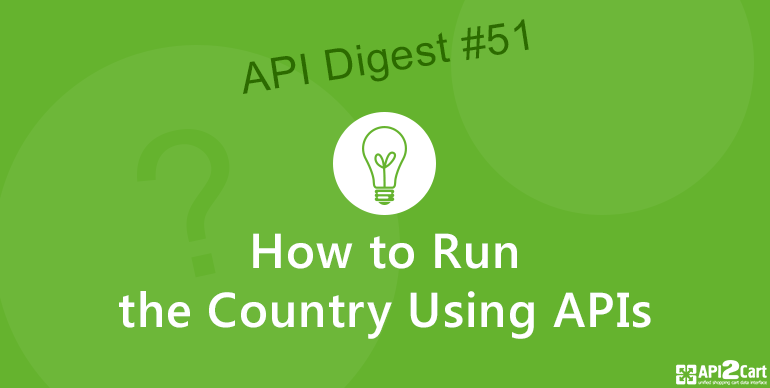 Summer is dying, but not the API Digest series! In this episode, you can find pieces telling about the following:
Singapore will run the country using APIs

API lifecycle governance best practices

Kin Lane encourages to stop REST shaming

Pokemon Go API fiasco exemplifies mobile API security concerns

The role of webhooks in the API world

5 mistakes that can destroy your API strategy
Singaporeans no longer have to puzzle over who to contact with their specific municipal issues and concerns. They can do it with a single app that sends reports to the relevant agencies and tracks resolution progress. Sounds simple, but it took the government years to crack this problem. Learn more in How Singapore will run the country using APIs by Terence Lee.
The way a company builds APIs is a reflection of its organization. If a company is siloed, then the APIs produced by that company will be as equally fragmented. Read the interview with Matthew Reinbold, where he sheds light on API Lifecycle Governance Best Practices. You might also want to read his interview for API2Cart.
Shaming people for not being or understanding REST is why we have so much inconsistency in API Design, claims Kin Lane. He encourages to stop REST shaming folks and be more supportive and open-minded.
Mobile API security concerns are best exemplified by app API troubles. Learn more about this at the example of Pokemon Go.
The main advantage of the webhooks pattern is that your application does not have to make periodic calls to APIs while it's waiting for changes. Instead, APIs will call your application on a specific endpoint informing that something interesting has happened. Read Guy Levin explaining The Role of Webhooks in the API World.
Working on an API? Take care to avoid these 5 Rookie Mistakes That Can Destroy Your API Strategy, Michael Giller warns.
For more API news and insights, read API developer weekly #124 and #125 by Keith Casey and James Higginbotham.
Got an interesting API story to tell or a link to share? Feel free to write your suggestions at our email. Have a great week! :-)
P.S.: If you are interested in the API2Cart functionality, you can test it by registering a trial account.