API Digest #76. The Future of Your Business Needs an API Program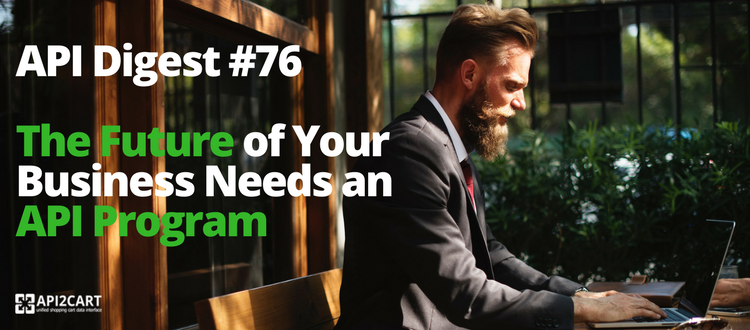 Hey, techies, did you miss us? We are back with our traditional API digest edition. First, let's get a quick roundup of what we have prepared for you this time:
The API Cornucopia

APIs are the unsung heroes of the connected world
The Future of Your Business Needs an API Program

Consume and Analyze an API

5 top open-source API testing tools: How to choose

Link Relation Types for APIs

APIs as infrastructure: future-proofing Stripe with versioning
You may have noticed that each time we find a material explaining how APIs work, we share it. This is not because we do not believe you get the idea of APIs. However, similarly to Robert Wallach, author of the today's first article, we know how challenging it may be to find the appropriate metaphors and simple words to describe APIs easily and clearly. The API Cornucopia is one of those godsends you may refer to, once you need somebody to understand the idea of APIs.
Nick Routley from the Visual Capitalist has also attempted to provide a how-API-works explanation. Though this time it is rather focused on the business models that use APIs. Read APIs are the unsung heroes of the connected world and enjoy a relevant infographic on the current API ecosystem details.
The icing on the cake of today's edition must be the presentation by Roberto Galves from APIversity. His 20-minute video-report The Future of Your Business Needs an API Program is followed by illustrative graphs. He discusses the need and ways to develop an API-as-a-Business initiative to face the current economy.
Now I suggest moving further to focus more on technological materials. For example, why not to read the Natalie Venuto's blog post? It is all about the consumption and analysis phases of the API development. From the point of view of the design-first approach, the author is providing us with reasonable recommendations to build a professional API.  
Joe Colantonio, a founder of TechTalks, has analyzed 5 top open-source API testing tools. Throughout the article, the reader learns the specific cases you may want to use REST-assured, Postman, SoapUI, Jmeter, KarateDSL and Fiddler. This is a brilliant way to get a short overview of the most popular testing tools and event select one depending on your requirements.
Kin Lane, a well-known API evangelist, has discussed the juicy parts of the research by Erik Wilde Link Relation Types for Web Services. In particular, he mentions the essential terminology and explains some documentation issues in his blog post titled as Link Relation Types for APIs.
Brandur Leach has posted an article on API versioning. He begins with stating that API development is far from being called a flexible process, especially once somebody starts consuming the API interface. As a consequence, he suggests the versioning approach as a possible solution.
If you are interested in getting latest news in the API world, check our digest #75 and 74 as well as stay tuned for the new blog posts.
P.S. In case you are interested in trying API2Cart, you can create an account and see how the API works on live stores.