API Digest #84. eCommerce & Facial Recognition APIs, Why to Test And How to Version APIs, KPIs, And More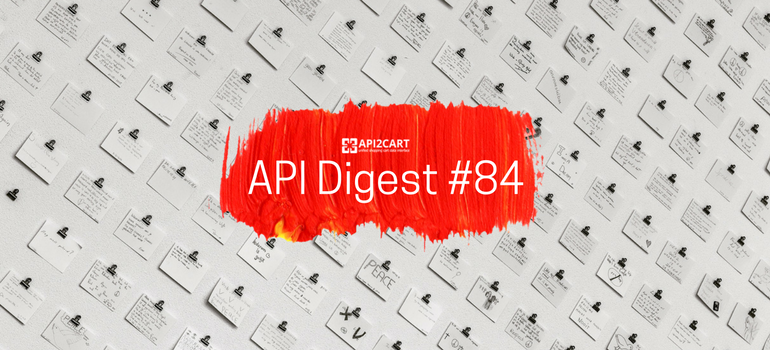 API Digest is back with the traditional at-a-glance survey of recent API news, articles, and insights. In today's issue you will find a brief overview of the following articles:
---
1. Top 10 Facial Recognition APIs of 2017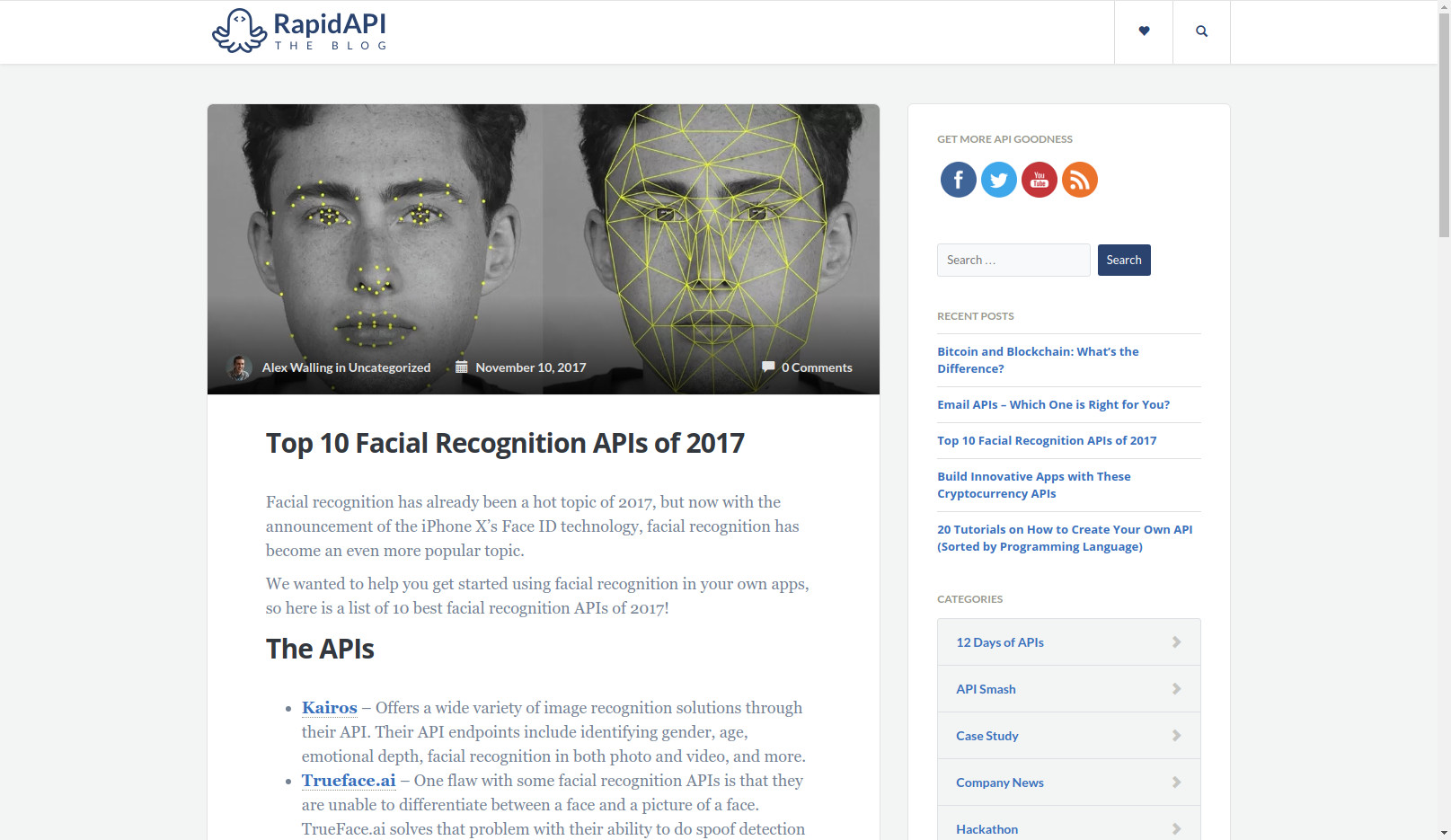 Facial recognition has already been a hot topic of 2017, but now with the announcement of the iPhone X's Face ID technology, facial recognition has become even more popular. Will you be using any of these APIs in your projects? Here is a list.
---
2. From API Doing to API Thinking in a Major Bank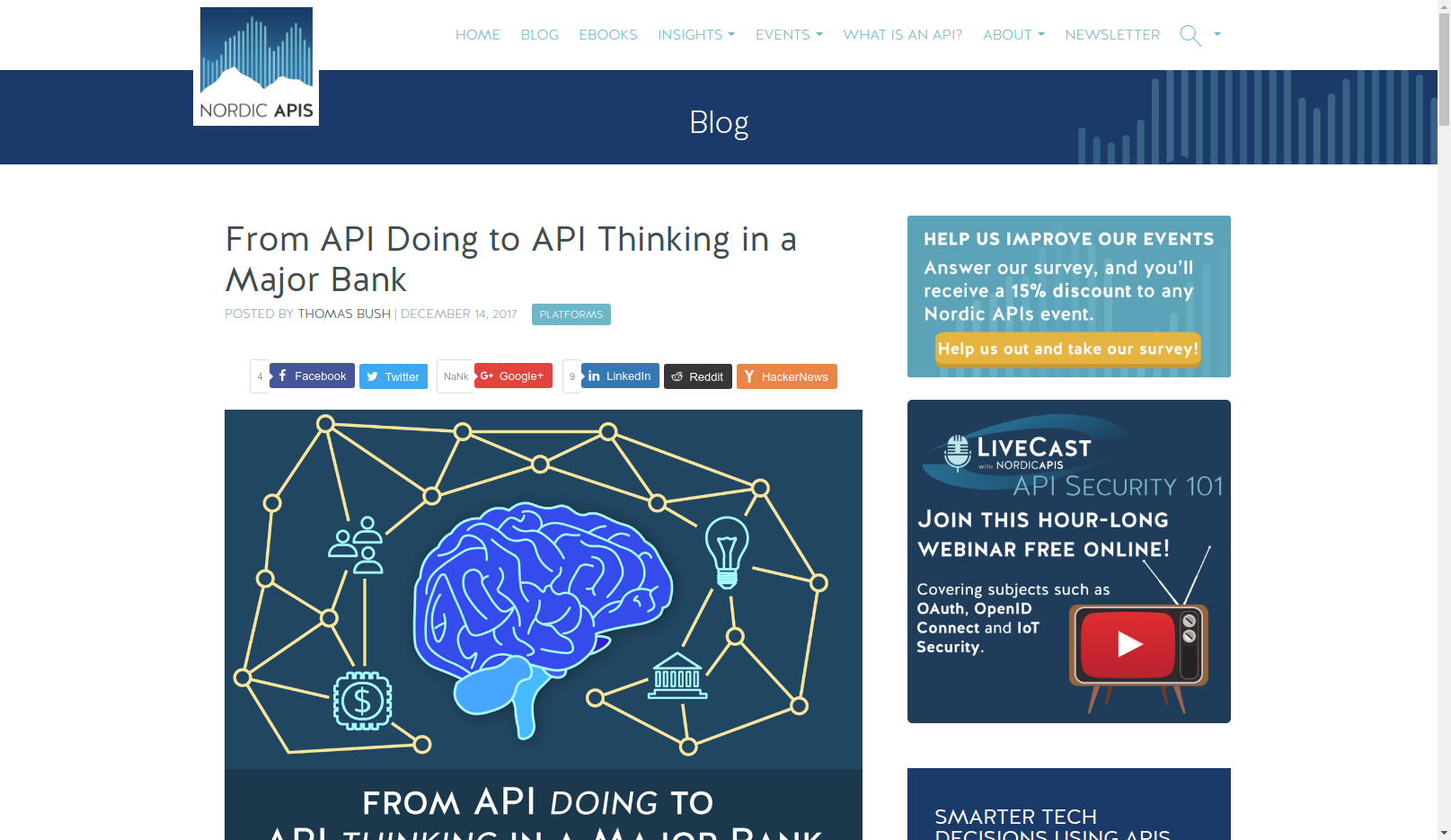 When Flavia Sequeira joined ING, they weren't just lacking in API execution, or "API doing", but they were also lacking in API understanding, or "API thinking." This was making it hard to execute a definite platform strategy. Read her story to expand your own understanding of APIs.
---
3. Five Best Practices for Building an Effective API Marketplace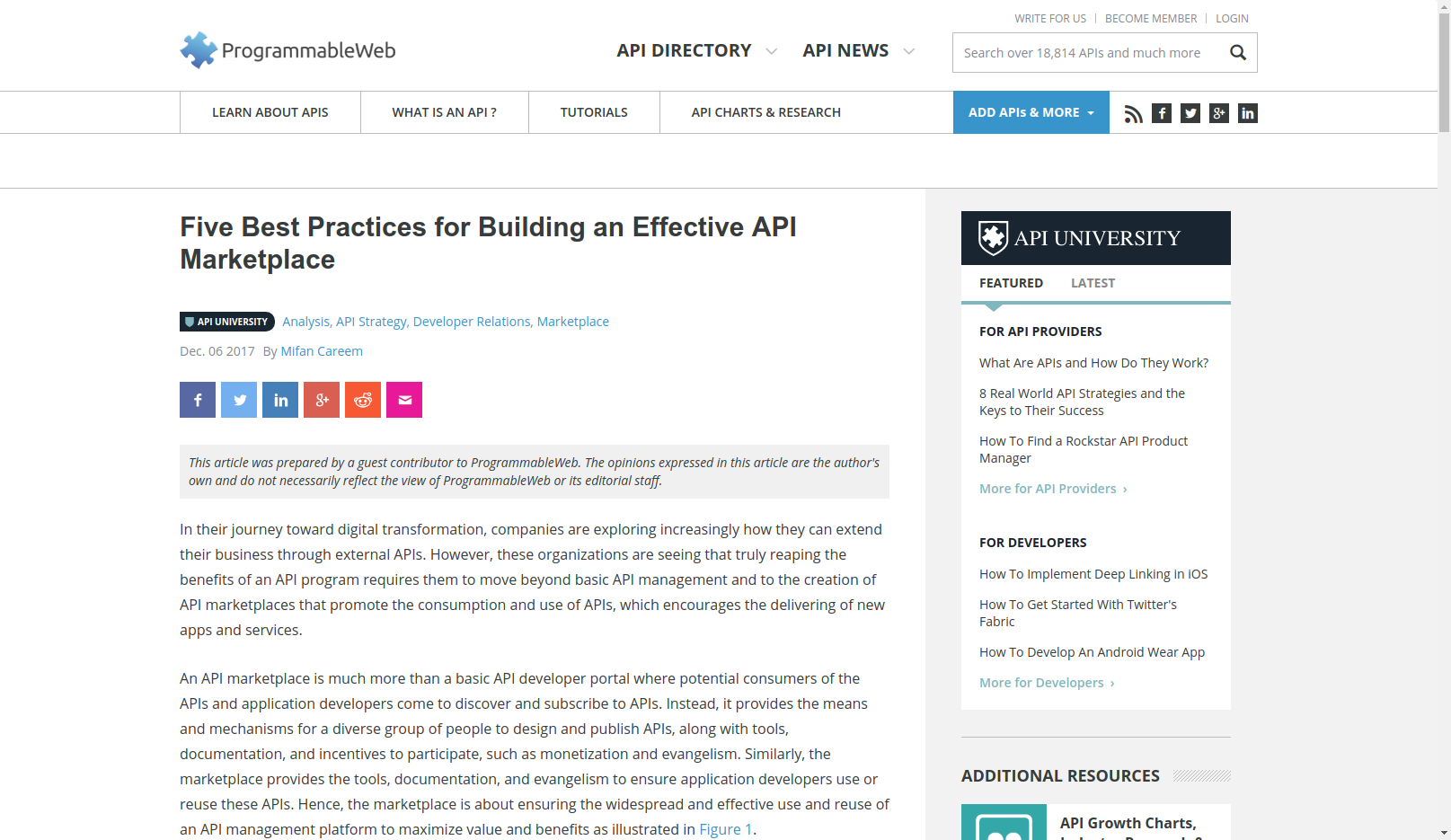 In the past, having a one-stop portal where application developers could discover and subscribe to APIs was enough. Today it's much more than a basic API developer portal. Mifan Careem has gathered five best practices to building an Effective API marketplace.
---
4. Why You Should Test Your APIs and Test Them Often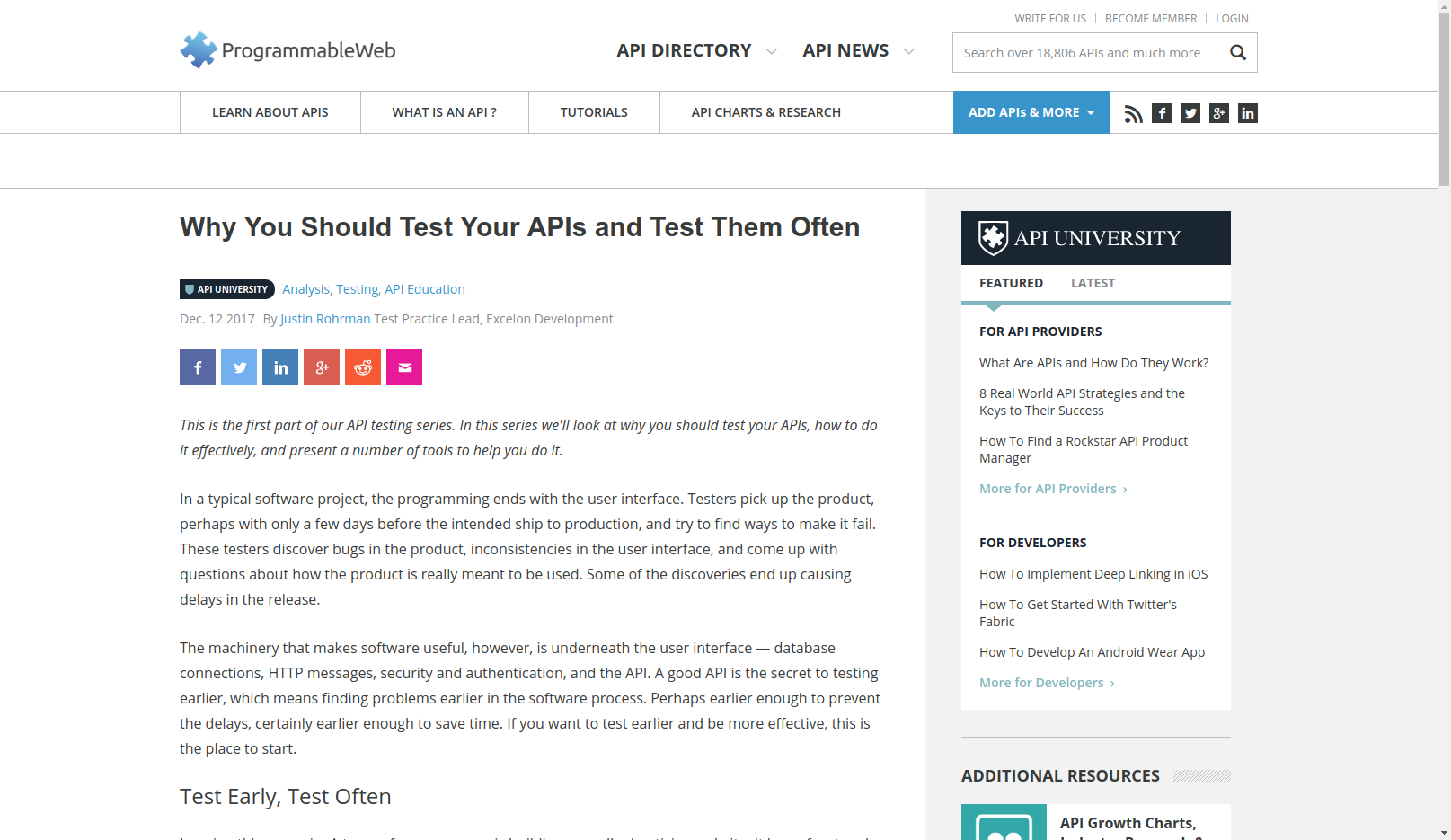 In a typical software project, the programming ends with the user interface. Testers pick up the product, perhaps with only a few days before the intended ship to production, and try to find ways to make it fail. Imagine another scenario.
---
5. 4 eCommerce Industries That Hinge on API Integration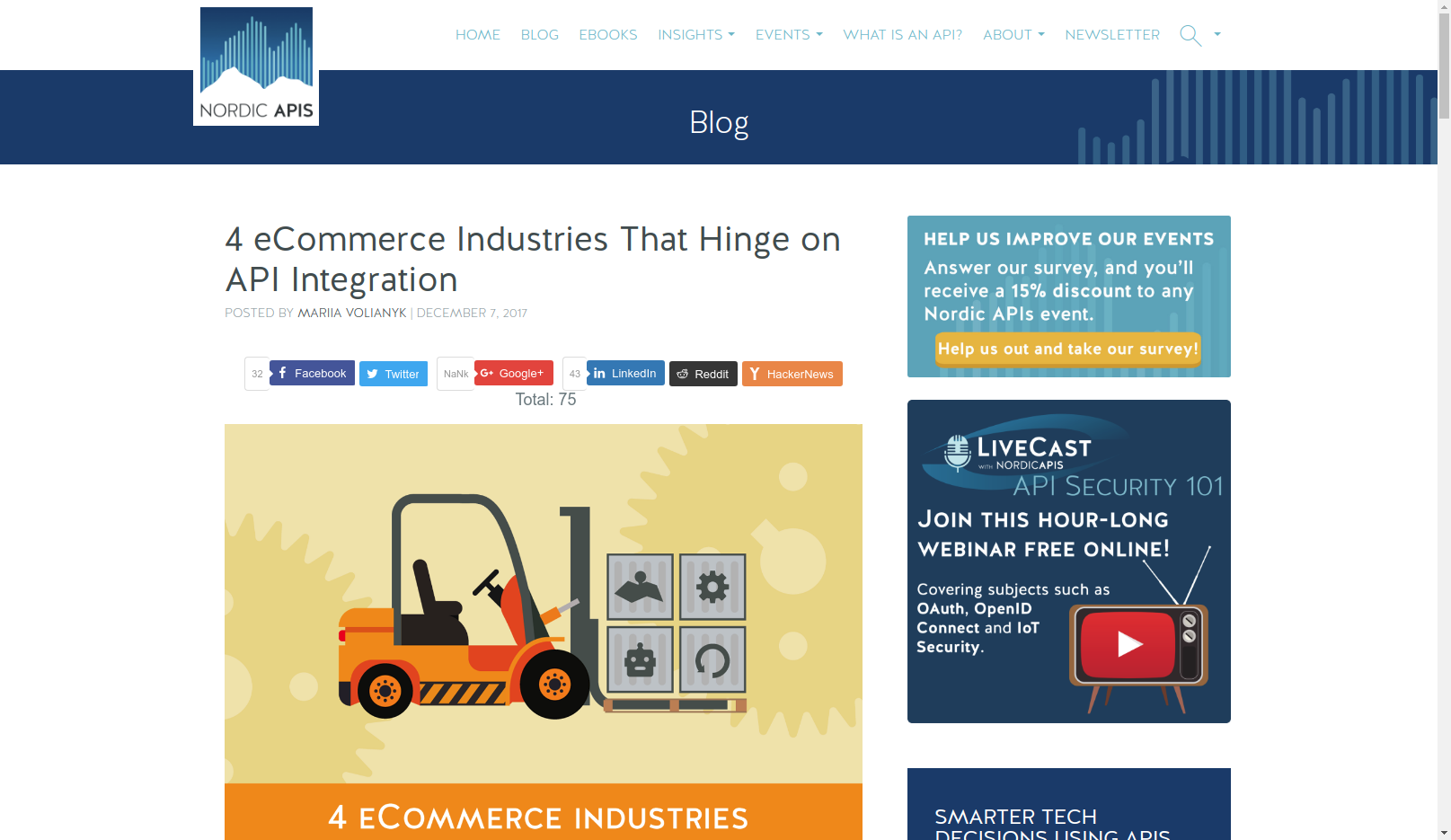 Integration-oriented mindset creates more intelligent and efficient software and tooling. In this API2Cart guest post, we'll take a closer look at the most relevant eCommerce areas that rely on APIs to power their software systems.
---
6. Facebook Quietly Deprecates The Audience Insight API Used To Automate Targeting During The Election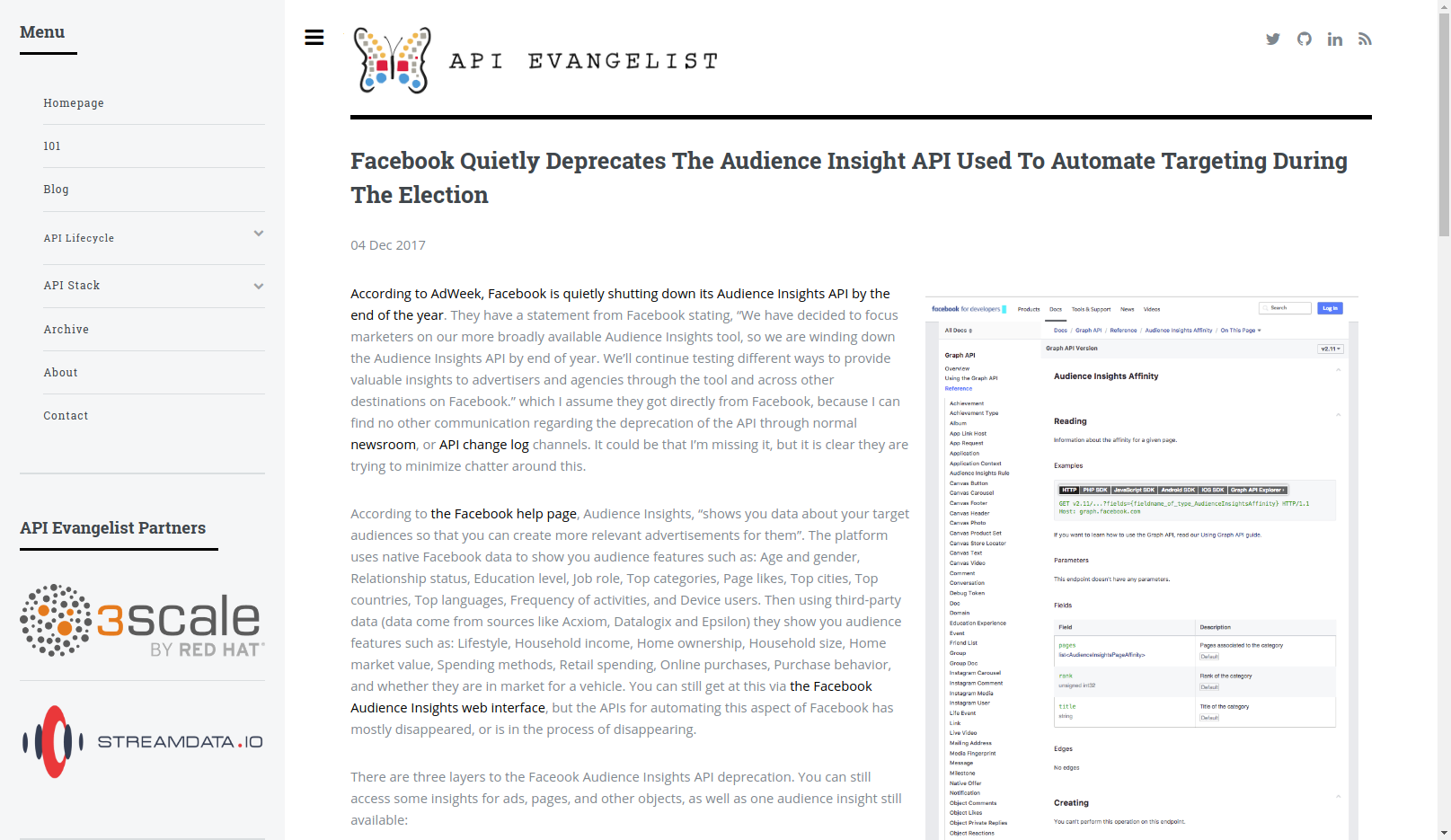 According to AdWeek, Facebook is quietly shutting down its Audience Insights API by the end of the year. Besides, Google Realtime API is retiring. Kin Lane is discussing the consequences.
---
7. A guide for when (and how) to version your API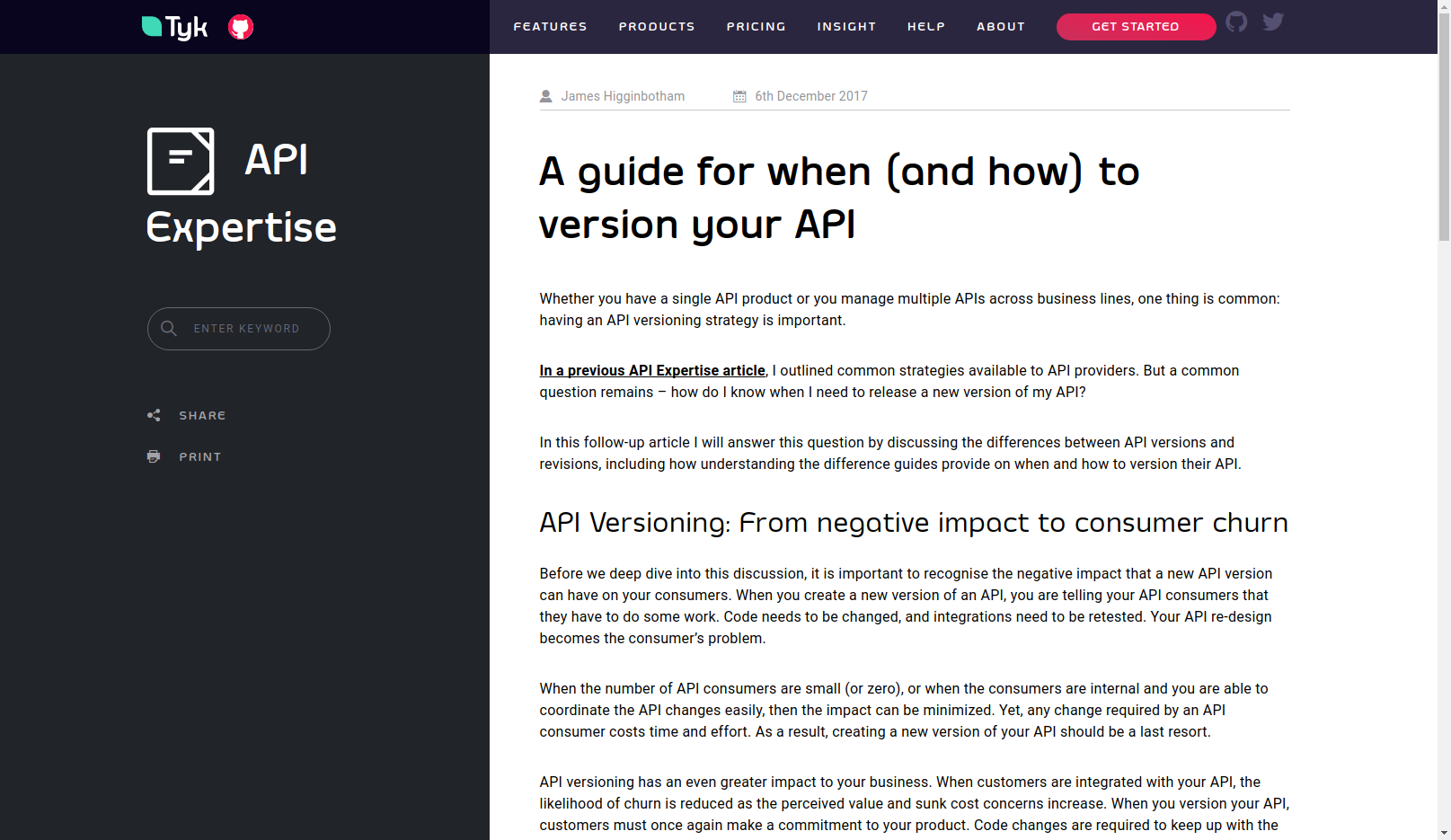 Whether you have a single API product or you manage multiple APIs across business lines, one thing is common: having an API versioning strategy is important. James Higginbotham is summarizing the key points.
---
8. Designing KPIs for APIs and Digital Programs: A Comprehensive Guide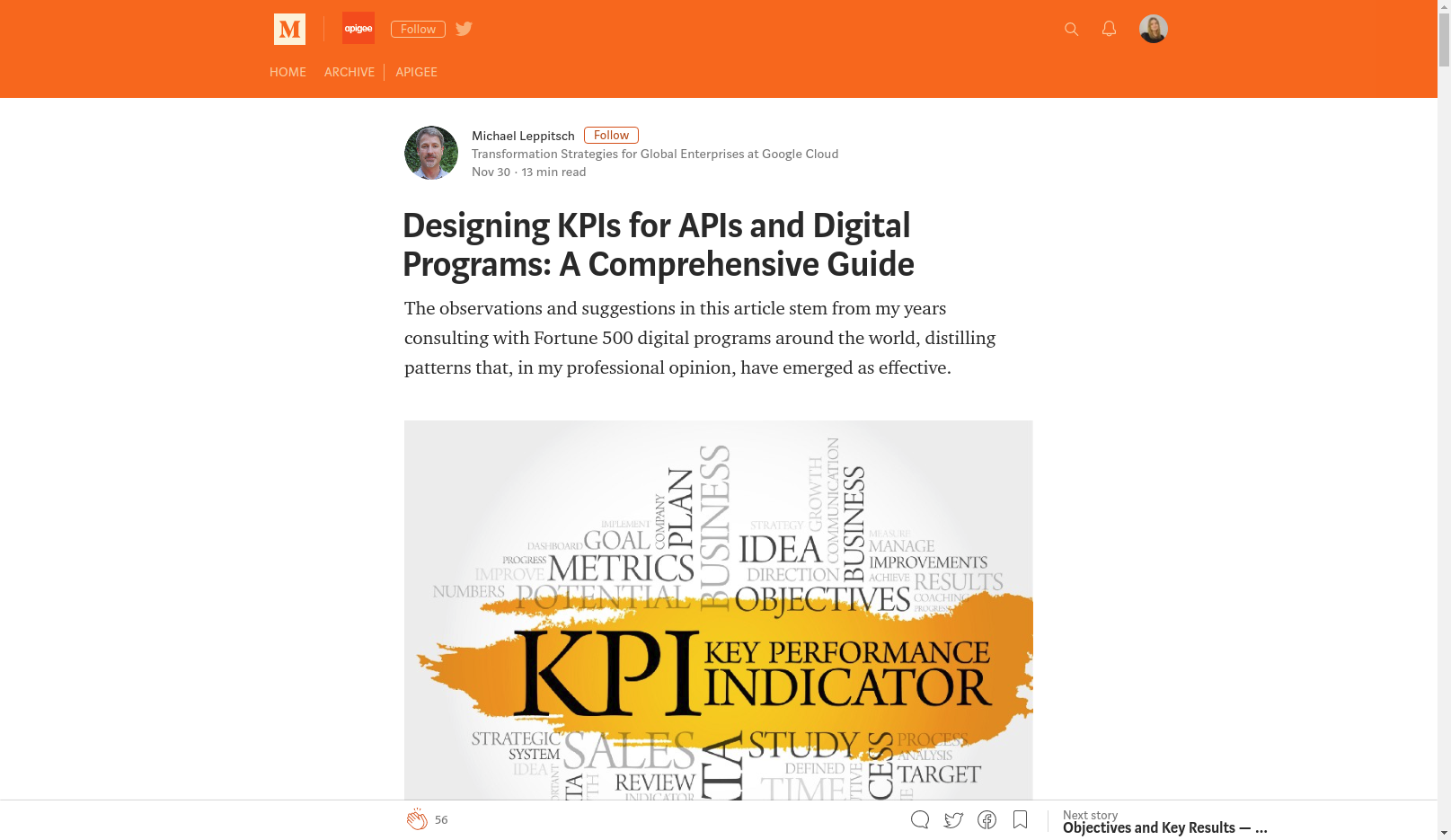 Many executives at large enterprises are now connecting the dots between the performance of their core business and the relevance of digital capabilities powered by APIs. To facilitate next steps in realizing value from these critical assets, enterprises need to become savvy in the use of KPIs to drive digital programs, particularly the development of APIs.
---
9. FaaS: It's like CaaS, but worse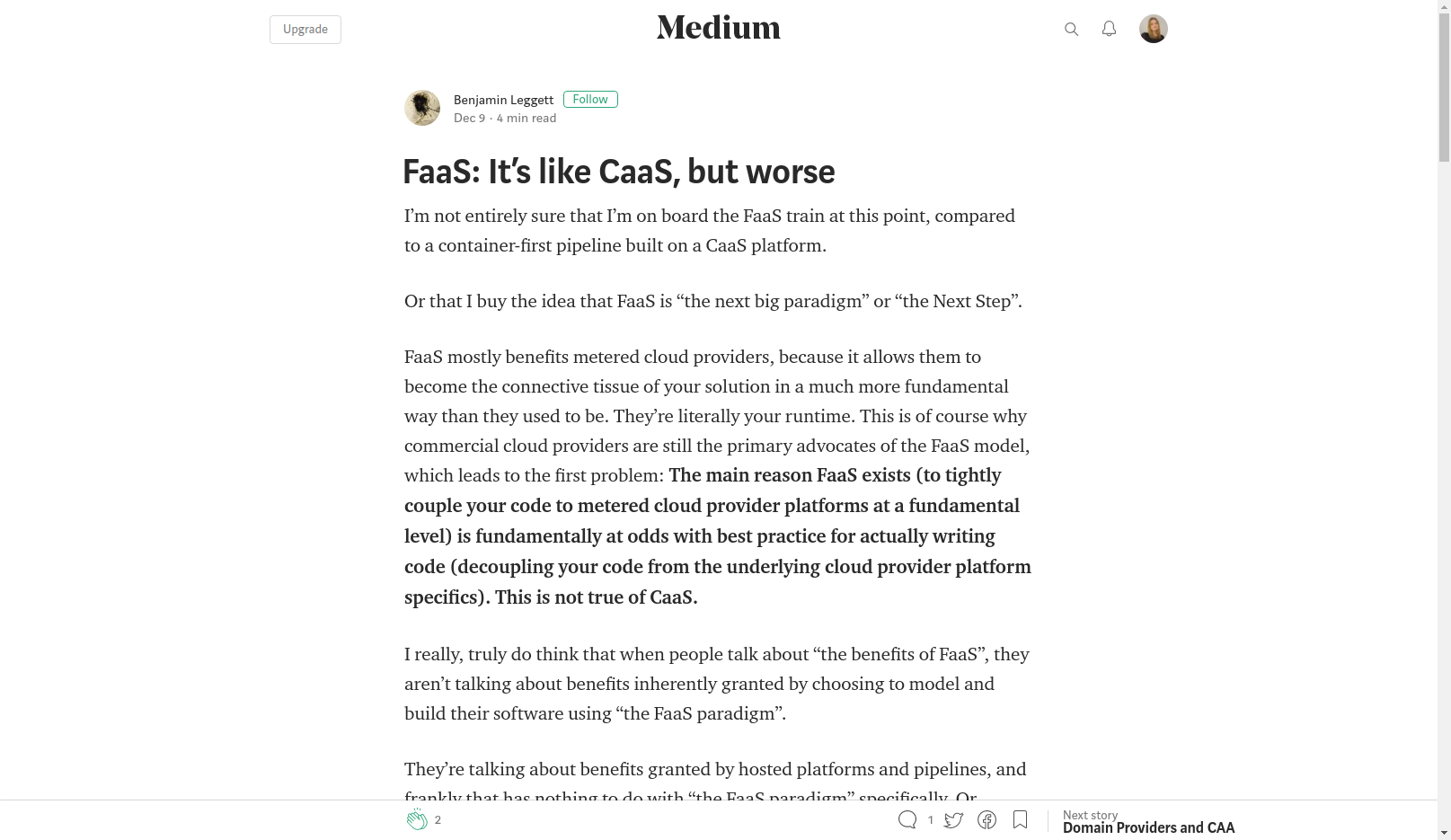 FaaS mostly benefits metered cloud providers, because it allows them to become the connective tissue of your solution in a much more fundamental way than they used to be. They're literally your runtime.
---
If you are interested in getting latest news in the API world, check our digest #82 and #83 as well as stay tuned for the new blog posts.
P.S. In case you are interested in trying API2Cart, you can create an account and see how the API works on live stores.