API Digest #85: Open APIs will irrevocably change banking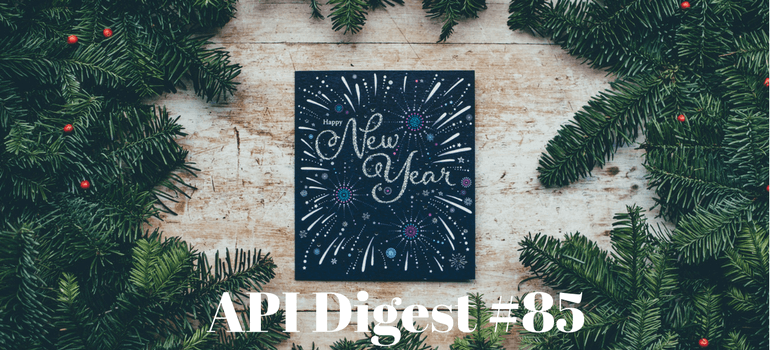 API2Cart continues to collect the most interesting API-related articles and news to deliver them to you via our fortnightly digest. So grab a cup of coffee and start your week with another issue. In today's digest:
---
1.Business Transformation in the Age of the API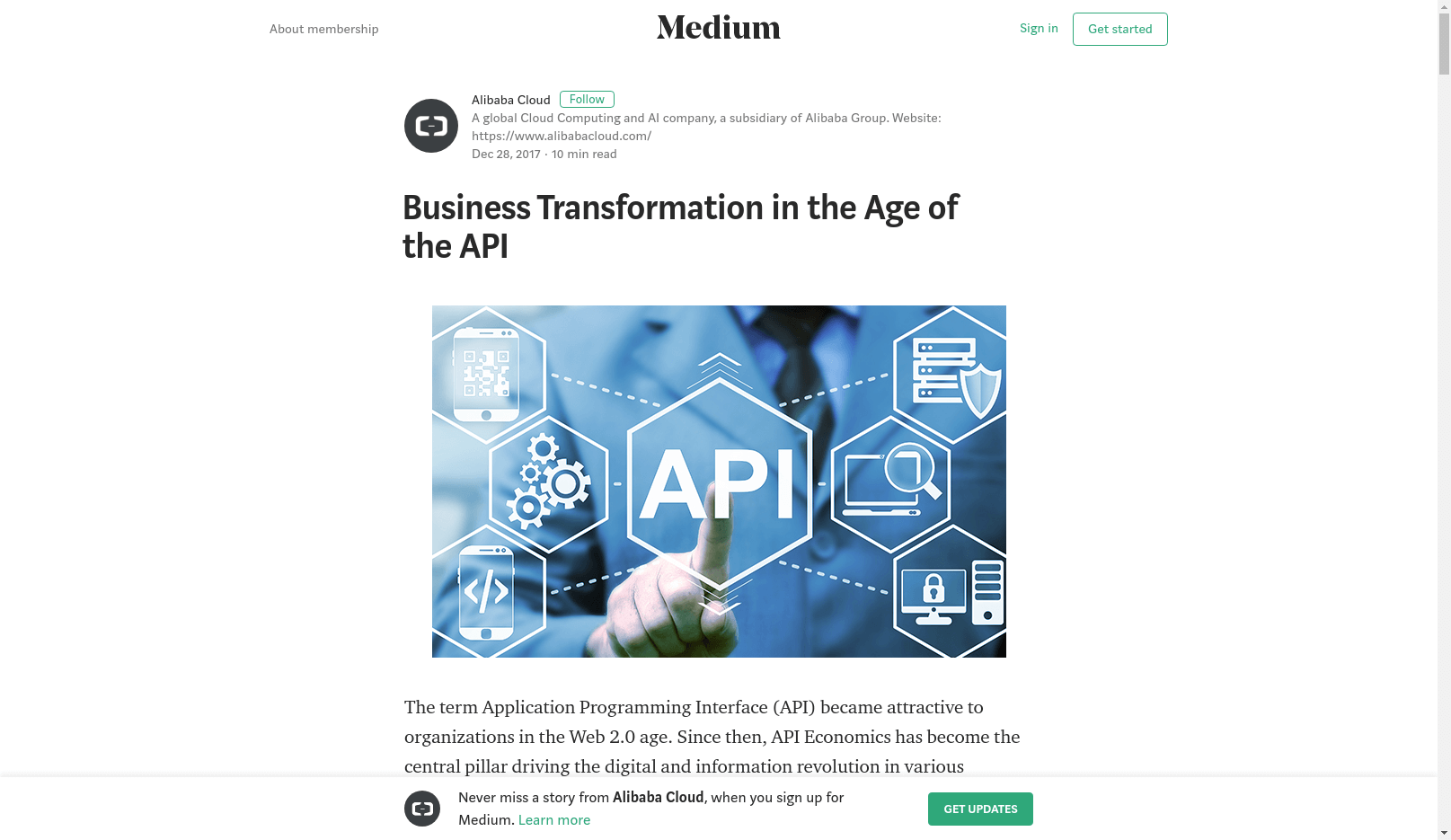 The in-depth article by Alibaba Cloud explains the fundamentals of API economics and all its basic aspects. The article covers the following topics: selecting API business model, revenue sources, monitoring API performance, API opening-up approaches.
---
2. Why The Time is Right for Investing in API Development and Fintech Partnerships
APIs have quietly become key business drivers as companies seek out solutions to lagging interoperability, making now a great time to partner with fintech providers and outsourcing firms that can bridge that gap. The article by Anabel Perez discusses emerging trends among financial institutions in Latin America to provide public and private APIs that integrate once-closed banking systems to actual ecosystems.
---
3. Cyber Security Predictions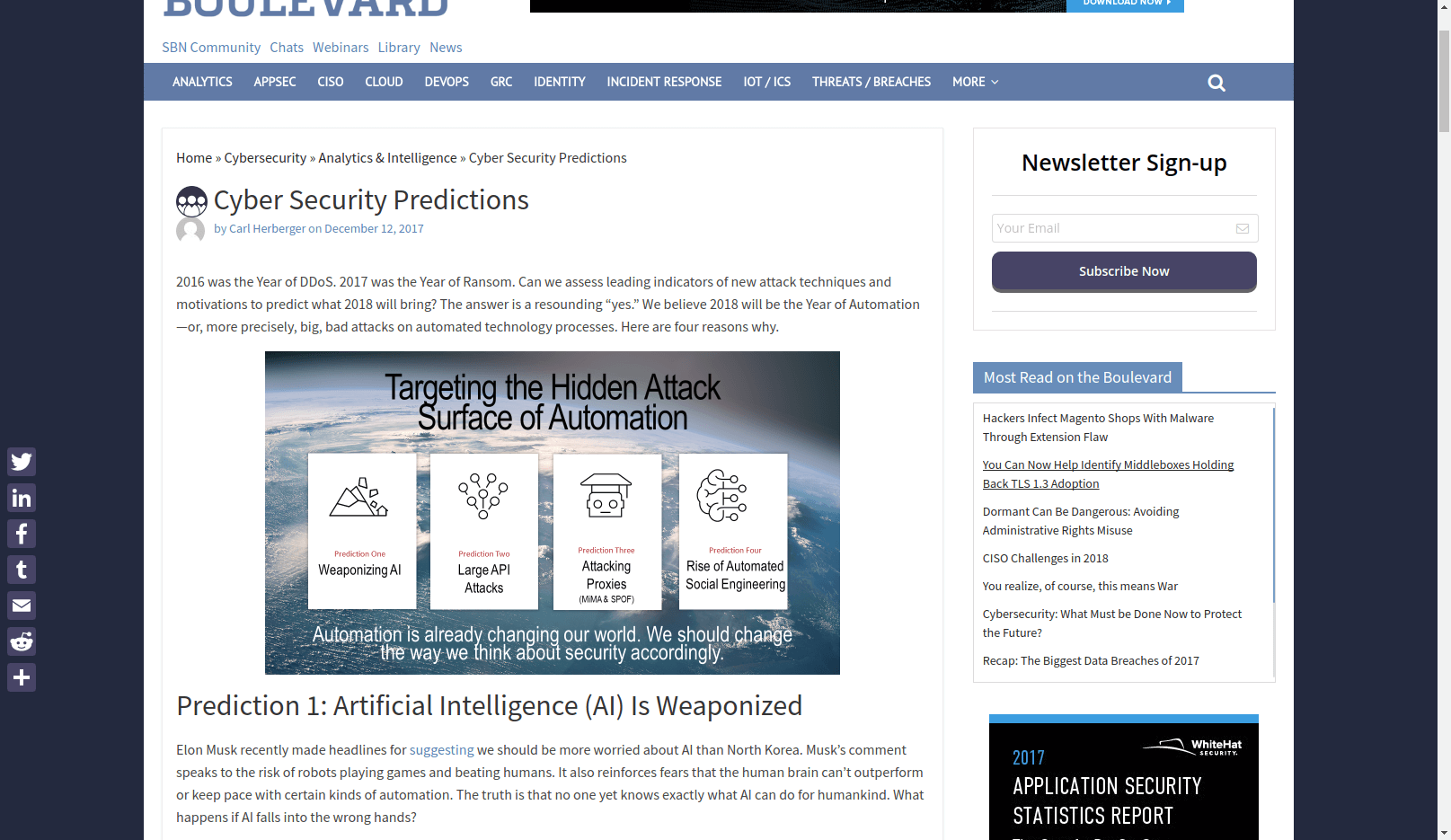 2016 was the Year of DDoS. 2017 was the Year of Ransom. Can we assess leading indicators of new attack techniques and motivations to predict what 2018 will bring? The answer is a resounding "yes." Carl Herberger believes 2018 will be the Year of Automation—or, more precisely, big, bad attacks on automated technology processes.
---
4. Twitter launches enterprise API to power business apps and chatbots
Last month, Twitter released the enterprise version of its Account Activity API, allowing developers to receive the full set of activities related to an account in real time, including likes, mentions, and retweets. Developers can use this data to power chatbot services for customer service and marketing, or create more contextual apps. Read more in Alison DeNisco Rayome's article.
---
5. Top 10 Technology Trends Impacting Infrastructure & Operations for 2018
Gartner, Inc. highlighted top 10 technology trends that will be impacting infrastructure and operations in 2018. Among them are Intent-based Networking (IBNS), APIs Integration Economy, and Geo planning. Check out all ten trends by reading Christy Pettey's article.
---
6. Open APIs will irrevocably change banking.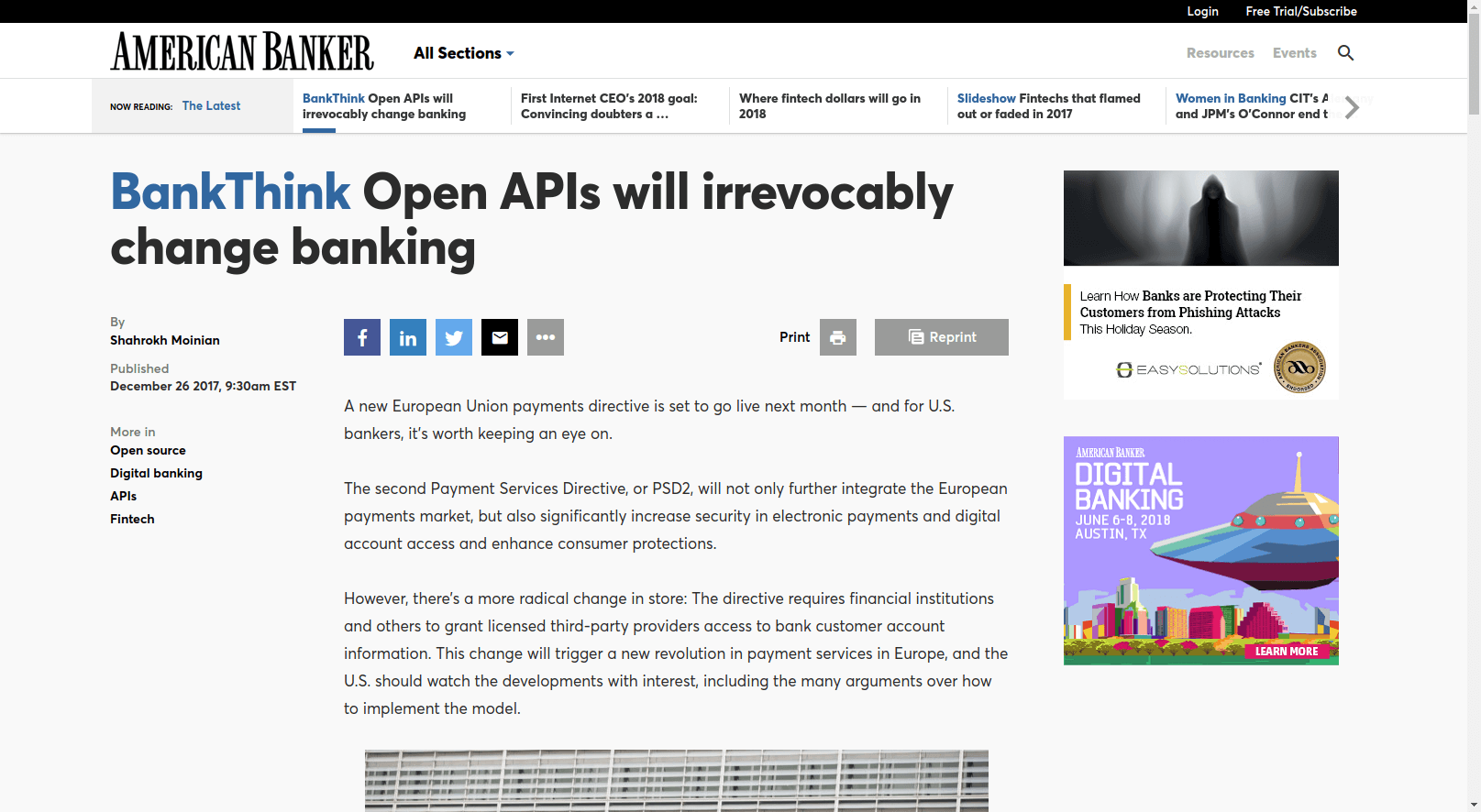 A new European Union payments directive is set to go live next month — and for U.S. bankers, it's worth keeping an eye on. The second Payment Services Directive, or PSD2, will not only further integrate the European payments market, but also significantly increase security in electronic payments and digital account access and enhance consumer protections.
---
If you are interested in getting latest news in the API world, check our digest #84 and #83 as well as stay tuned for the new blog posts.
P.S. In case you are interested in trying API2Cart, you can create an account and see how the API works on live stores.