BigCommerce API Integration: Transform Your Online Retail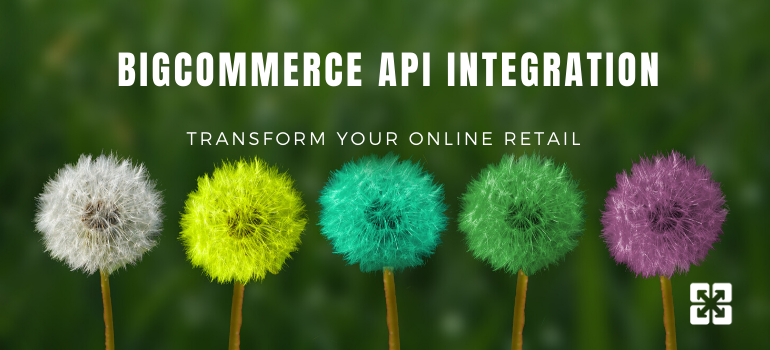 Currently, people spend most of their time surfing the net, moreover, they live in a digitally connected manner, expecting services to be available in real time. So, in case you provide data feed, inventory, e-mail marketing or other type of systems, then it's probably a lot of challenges on the way to satisfy customers' needs and requirements. In order to be the best in the niche and to win the competition application programming interface is here to help.
Nowadays, all the shopping cart leaders build their platforms atop strong API structure, thus, making them easy for developers to use and to perform secure data sharing. API's tremendous popularity is gained because of the enhancement possibilities that are on the horizon. So, both merchants, as well as platforms that realise API, have the game in their hands. Service providers receive access to shopping cart and solution gets thousands of users.
BigCommerce API Release
BigCommerce is in the list of industry leaders, that release their API to the publicity that appears to be a uniform interface to all the resources that are represented on their platform. This shopping cart guarantees secure access over HTTPS and can be used only by authenticated users. It is based on RESTful principles, enabling its ease of use from the great variety of programming environments.
BigCommerce has been successfully working in the market for more than 10 years and 50 000+ active stores really indicate its popularity. With clever use of cart's API, it is possible to automate online business by integration with your soft. This will surely bring a lot of advantages and the number of potential clients will increase in no time. Imagine, if there is a possibility to get access to a bigger number of shopping carts, then you will expand your eCommerce as never before.
However, designing many API modules isn't as easy as taking candy from a baby. This process requires a strong technical experience and expertise. As an alternative, you may find a solution that will solve all your integration problems.
API2Cart as a Hand of Help for Integration Performance
API2Cart is considered to be such service which helps to overcome all obstacles. It appears to be a unified data interface that establishes connection to more than 40+ shopping carts using single API. This means that you don't have to develop 40 different API modules, just use API2Cart's single one to integrate with all of them easily and effortlessly. BigCommerce with all versions and editions are in the list of supported carts.
API2Cart has already integrated BigCommerce for thousands of customers and a number of supported active stores counts more than 3000, that is definitely not a limit. Moreover, 5+ mln API calls are served per month as well as over 40 API methods are available for usage.
API2Cart possesses advantages that are worth mentioning:
Scalability and Flexibility. Use the possibility to add as many stores as you need because API2Cart can handle an unlimited number of customers' online shops.
Static and Interactive Documentations. You can see and try how everything works in order to strike out all dizzying questions.
Security guarantee. API2Cart access the data over HTTPS protocol as well as it provides clients with 32-symbol API key.
Full tech support. You are provided with the full product support to satisfy customers' needs.
API2Cart is like a panacea for such industries as mobile commerce, accounting system, shipping, inventory or other services, that broadens their possibilities. It enables fast and secure data retrieving, adding, updating and syncing including, products, customers and orders with related information with no extra efforts.
So, don't waste your time and be ready to improve your online store with API2Cart. If you have some questions, feel free to ask them. Schedule FREE Consultation and our expert will help you!