How Shopify Integration Helps to Stay Ahead of the Curve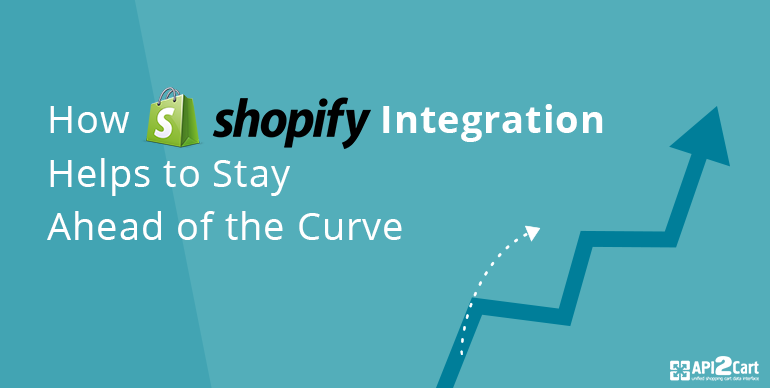 Data manipulation challenges ruin businesses. Data retrieval or synchronization mishaps can cost a company clients and reputation, so the chances to grow in customers сould fade away. The only way to ensure this will not happen is to write seamless integrations, but these would take not only longer, but also more expertise to develop. And then, after finally ready, they would each need that expert having elaborated the code to continue maintaining them. After years in business, you could tell this sounds very expensive.
Making the Integration Decisions
Aware of the difficulties that lie on the way to quality service, software providers seek for shortcuts that would reduce at least either time or cost expenses. A unified approach could solve the problem since it would mean no need to worry about multiple connections and their upkeep. One integration instead of many would also save much time and money.
Before the thought on this evolves to finding a solution, it is wise to decide on what platforms to integrate with. In the case of integration with shopping carts, Shopify is a common choice. It has a solid base of users that is currently growing at the fastest rate. The platform has reached the leading position on the market, so integration with it will guaranteedly be a worthwhile investment. It's sure that the attention of 150k+ of potential customers interested to explore your B2B solution and you having everything ready to meet their needs sounds great for your business. Shopify integration is all about that. 
Dealing with the Integration Decisions
Platforms are chosen, a developer to do the work is found, it is only finding a unified-approach solution to help you with your integrations is left. API2Cart is such. It provides one API to get and process data from Shopify and 30+ other shopping carts, including Magento, WooCommerce, Bigcommerce, and PrestaShop.
New versions of shopping carts will come out, but you won't need to worry about that. We will make the upgrades on our side so you can focus on other issues. For details on how API2Cart works and how we can help you integrate with many e-retail platforms, contact us with a message or schedule a call with our representative. Also, try how our API can work for your business.