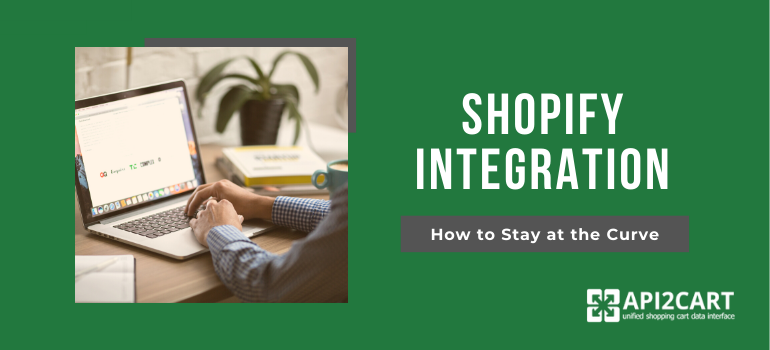 Do you provide order management, shipping, multi-channel, repricing or any other eCommerce solution? Then you know that to stay competitive in a constantly changing e-market you have to implement innovation into your business. Shopify integration is what can drastically expand your business opportunities.
This article will tell you more about all the benefits you can get with Shopify integration and one simple way to integrate with this and 40 other eCommerce platforms at once.
Why Shopify Integration is Significant?
Shopify has a solid base of users that are currently growing at the fastest rate. The platform has reached the leading position on the market, so integration with it will be a worthwhile investment. More than 1 million potential customers can be interested to explore your B2B solution. Thus, you can expand your clientele in times.
Shopify integration allows your SaaS App solution to work with store data such as products, customers, orders, shipments, baskets, etc.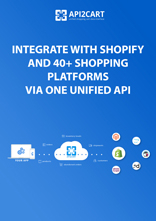 Shopify API Integration Development
Explore how Shopify integration can help your business become more competitive.
DOWNLOAD
What are the Challenges of Integration and How API2Cart Can Help?
Every integration with eCommerce platform entails common challenges that multiply as the number of platforms to connect to grows. In particular, vendors deal with the following:
considerable expenses (which equal hundreds of development hours multiplied by $60 as an average developer hourly rate)
lengthy and complex process (which includes learning the logic put into the architecture of the shopping cart, building the integration pattern, and finally writing the code)
more expenses (the connections have to not only be maintained but also upgraded to the latest versions of the platforms; if they differ from the previous ones a lot, there appear more integrations to develop)
API2Cart allows you to overcome all these challenges. What's highly important is that via only one API you will be able to get and process data from Shopify and 40+ other shopping carts, including Magento, WooCommerce, Bigcommerce, and PrestaShop.
New versions of shopping carts will come out, but you won't need to worry about that. We will make the upgrades on our side so you can focus on other issues.
Currently API2Cart provides API methods for Shopify platform to work with:
products
product variants
categories
orders
shipments
coupons
baskets
customers
taxes
For details on how API2Cart works and how we can help you integrate with many e-retail platforms, contact us with a message or schedule a call with our representative. Also, try how our API can work for your business.