Pre-April API Digest: No Fool's Day Intended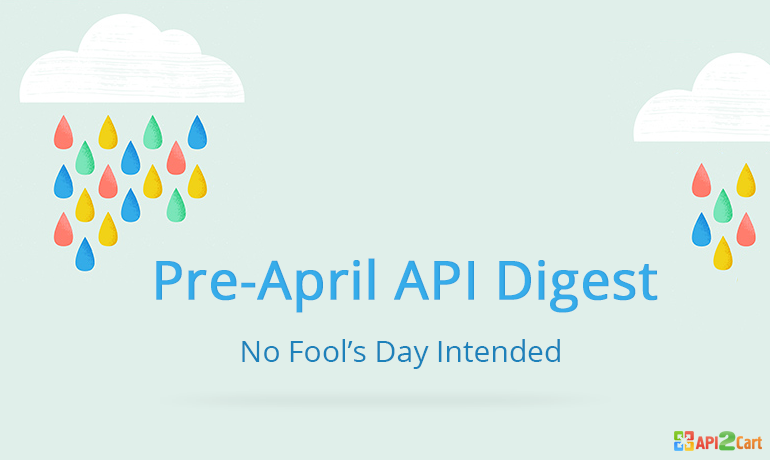 Thought you would be fooled? ;) No-no, that is not of API2Cart style folks. It is still Monday morning, so grab a cup of coffee or tea and diversify your morning routine with reading a review of hot API articles.
What is API smartness and how does an API provider achieve it? API Handyman, the French API believer we mentioned in the previous API Digest, has the answers. Read The ways of the API smartness and make your API smart enough.
Last week Bill Doerrfeld,  the Editor in Chief for Nordic APIs, posted an article telling on API as a living being. Read his article and get through the entire API lifecycle.
Continuing the above-elucidated topic, APIs.json is a thing to be mentioned. Kin Lane explains the term and dwells on each of the stops along the API lifecycle. If you find yourself interested, read APIs.json As A Distributed Transport Layer For The API Economy.
Randall Degges who is "a happy programmer that likes to hack stuff" presents a magnificent article on mobile API security problems. In his article, he covers authentication issues, those of access tokens and more. Click on The Ultimate Guide to Mobile API Security and get spellbound.
Paul Bruce believes HTML6 & APIs to be natural friends. Why? Find a whole bunch of reasons and explanations in the SmartBear Software blog post.
Did you know that API Economy Sees Increased Venture Capitalist Interest? Even if it is no wonder for you, find a minute to get yourself informed about what is going on in the world of business today.
The last but not least is a piece of news. About a week ago Google announced that its malware-blocking software data is now publicly available. Read the article written by Janet Wagner to find out what this really means for developers.
As April Fool's Day is only a day to come, we would like to end this week's API Digest with a classic geeky tech joke. Enjoy and let your mood be jolly!
Why do Java developers wear glasses? Because they can't C#