Valuable Content from the Outland: the API Owner's Manual from 3scale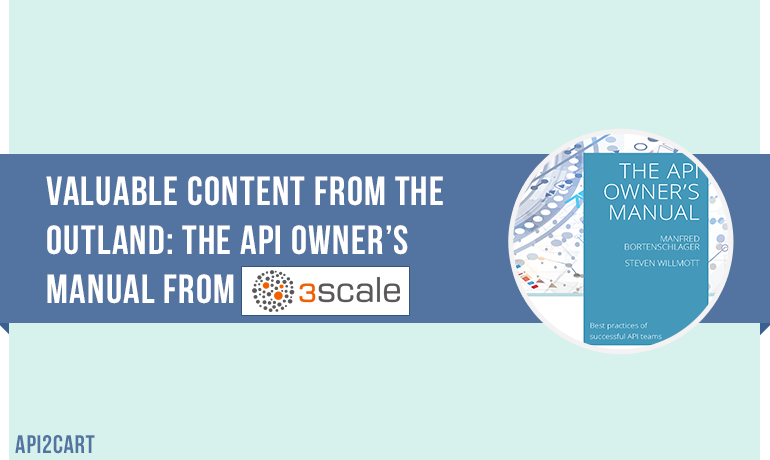 Have been looking for a resource that would teach you what exactly should be done to ensure your API's success? No more need to keep searching, for just THE book has appeared free to download.
The long years of experience and deep expertise of Manfred Bortenschlager and Steven Willmott accompanied with the winning API practices of 10+ well-known companies have resulted in a brilliant manual for API owners. Out of the dozens of possible success-determining factors, the authors singled out the 7 common ones that work for any kind of API programme. Each practice is represented by a separate chapter ending in critical questions for consideration:
BEST PRACTICE #1:

Focus relentlessly on the value of the API (Lingo24 and Amazon Web Services as examples)

BEST PRACTICE #2:

Make the business model clear from the beginning (Netflix and Senzari MusicGraph)

BEST PRACTICE #3:

Design and implement with the user in mind (APIdaze)

BEST PRACTICE #4:

Place API operations at the top of the list (Slice)

BEST PRACTICE #5:

Obsess about developer experience (Context.IO and SendGrid)

BEST PRACTICE #6:

Go beyond marketing 101 (Twilio, Braintree, Pingar APIs, eBay)

BEST PRACTICE #7:

Remember API retirement and change management (Stripe)
Before you get to the core, you are offered some words on API strategy and development team that will take you only 5 minutes to read but will give you a nice intro-insight. While reading the book you will learn how to set the right goals, ascertain what issues are truly critical, and find out what to do about change and retirement.
Sound like a good book to read, doesn't it? Download The API Owner's Manual for free here.