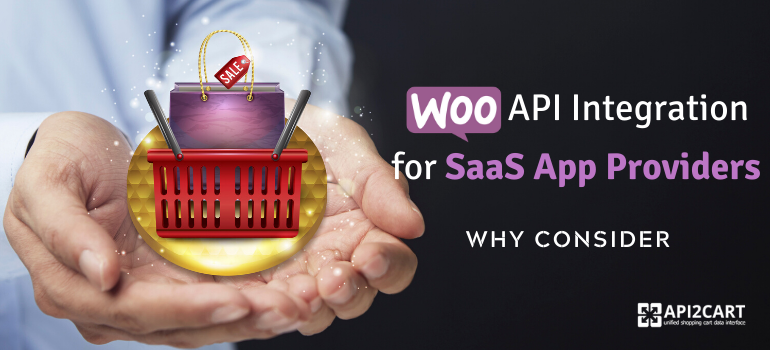 Haven't noticed your competitors integrating with platforms? Well, that's what some of them are doing right now - getting connected with shopping carts, marketplaces, payments systems, carriers, and other solutions that fit into the e-retail process and businesses around it. WooCommerce is among them.
Why the Rush to Integrate
There are two possible reasons for why SaaS App providers go for shopping cart integrations.
They are forming their core functionality and are determined to make it as rich as possible.
They are expanding their system's capabilities to fit the needs of more clients and thus increase their market share.
No matter which reason motivates you, just like any rival of yours, you will, first of all, try to decide on one or a couple of promising shopping platform integrations. WooCommerce is one of the most common choices. Let's see why.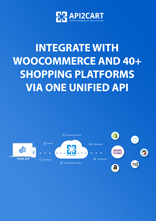 WooCommerce API Integration Development
Explore how WooCommerce integration can help your business become more competitive.
DOWNLOAD
Why WooCommerce API Integration Is a Good Choice
WooCommerce is a proven industry leader that powers more than 30% of all web stores. The hundreds of thousands of its users make a good number of potential clients for both seasoned market players and ambitious startups.
The capability to retrieve, update, delete, and synchronize data from WooCommerce stores can also be useful if you are planning to expand your product family. For example, you could enrich your inventory management service with POS, order fulfilment, and other features. Or if you build mobile applications, integration with WooCommerce will come in handy when working on many eCommerce projects.
Integrations in the Raw
Integrations can become a thorn in your side. At first, they are each expensive to develop and not easy to find an expert to entrust them to. Then, when they are finally ready and iterated to success, the integrations will still need developer work and attention because new versions will appear and this will mean upgrades to make. Plus, your clients might request modifications and custom enhancements.
If this sounds terrifying and you'd prefer to avoid as much of this as possible, let us help you. We offer a unified API to work with data from stores based on 40+ shopping carts, including WooCommerce platform. Via one integration instead of dozens, you will be able to get and use information from Magento, Shopify, OpenCart, Bigcommerce and other platforms and not worry about any upgrades.
If you are interested in finding out more about API2Cart and how it can work for your business, leave us a message or schedule a call with our representative by clicking the button below.