B2B eCommerce News Monthly: Amazon wants a big piece of B2B Commerce Pie & More
We are back with our regular monthly wrap-up of B2B e-commerce news and useful articles. Here is the list of topics you will find covered in this article:
---
1. B2B Digital Ad Spending to Jump in 2018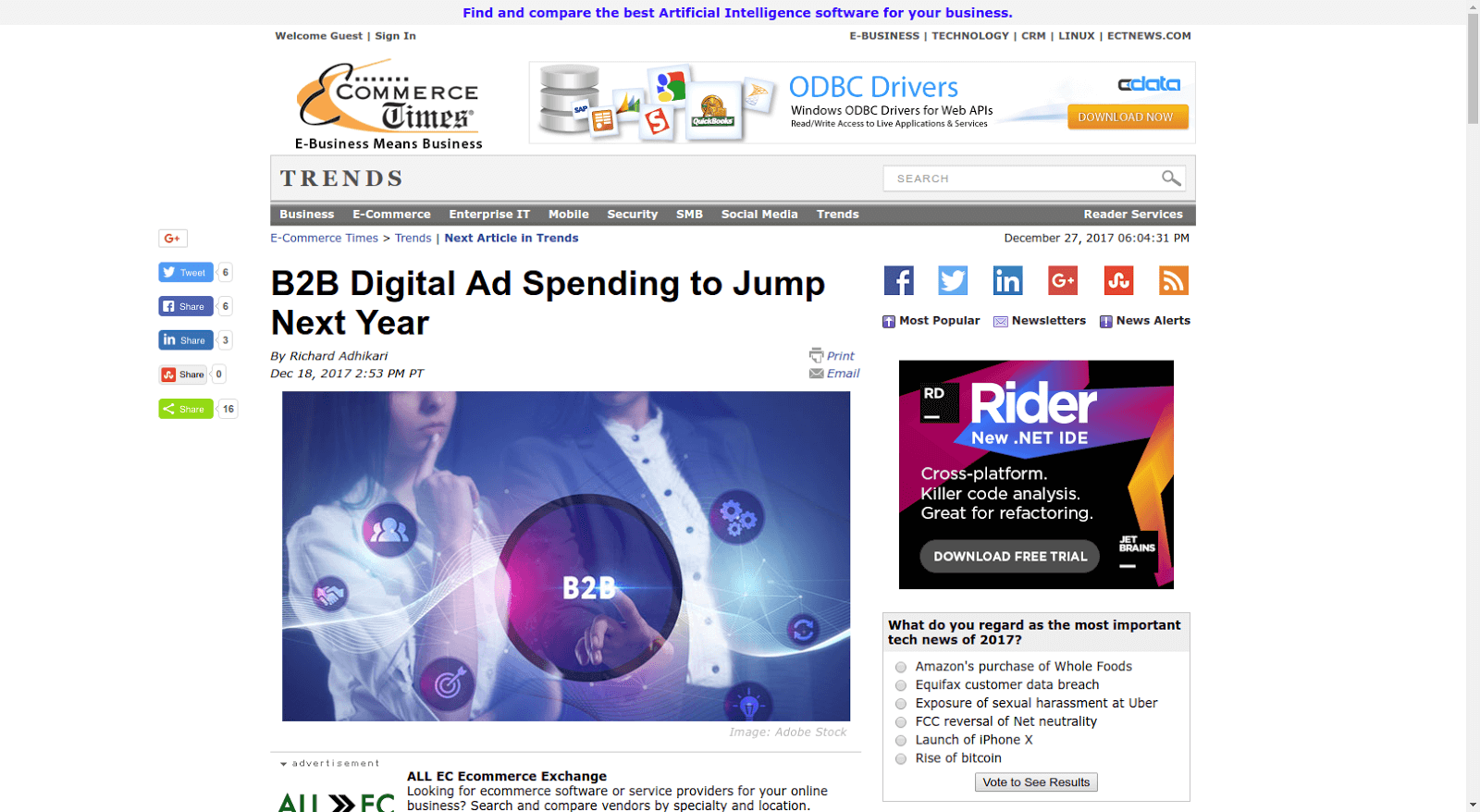 B2B digital ad spending will continue to grow this year, according to report by eMarketer. Get acquainted with experts' key points on this topic in the following article.
---
2. Amazon wants a big piece of B2B Commerce Pie Shipping: Your Step-by-Step Guide to Shipping Profitability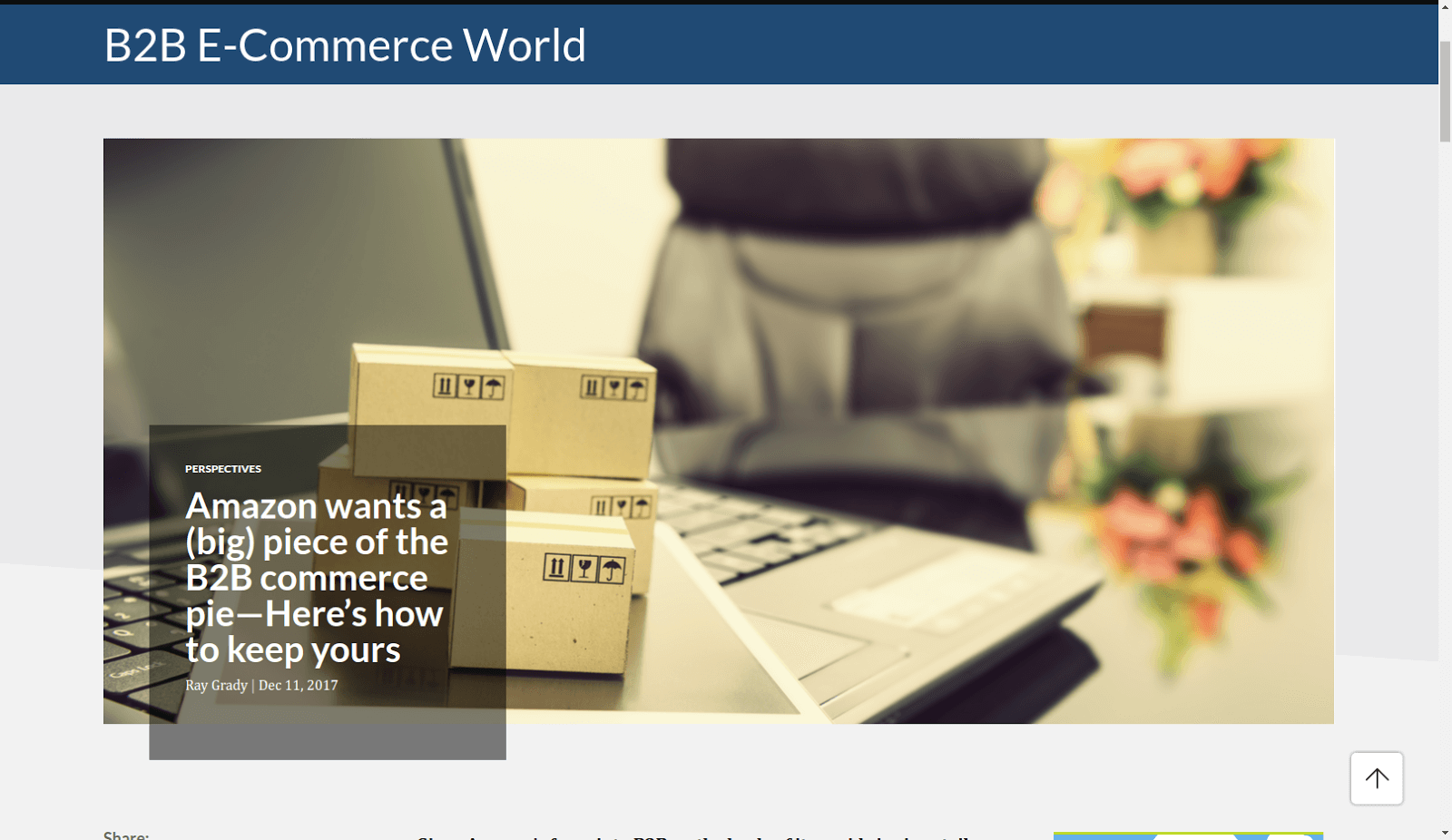 Amazon has forged into the B2B market with Amazon Business and has already grabbed more than one million business customers. Ray Grady explains what that means for B2B and why B2B businesses should be fast-tracking their efforts to develop a strategy ensuring they can keep their slice of market share.
---
3. 4 Tech trends that could improve customer service in 2018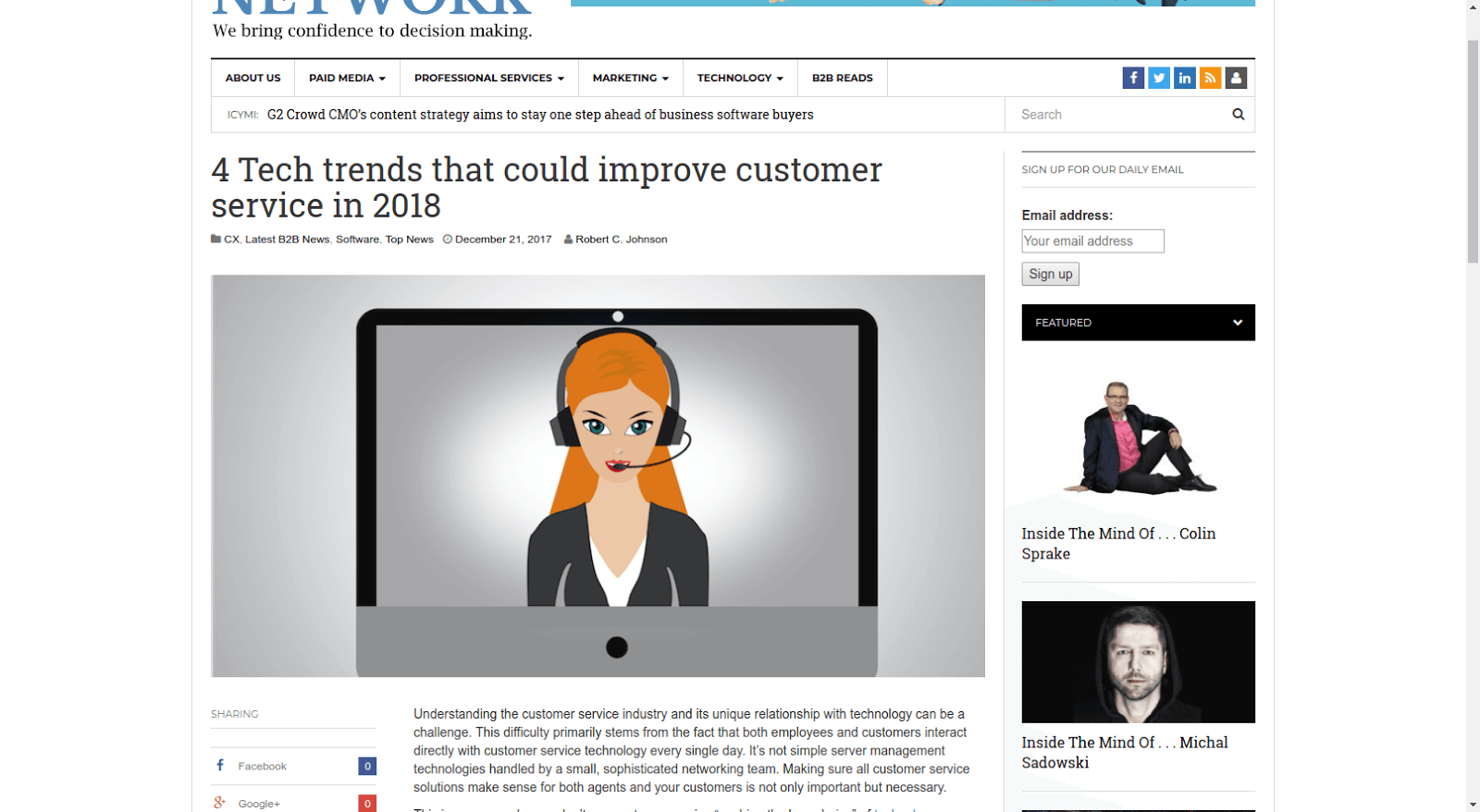 Understanding the customer service industry and its unique relationship with technology can be a challenge, especially as technology advances. Here are 4 trends that Robert C. Johnson, CEO of Team Support, believes can improve customer's experience in 2018.
---
4. 37 Staggering Video Marketing Statistics for 2017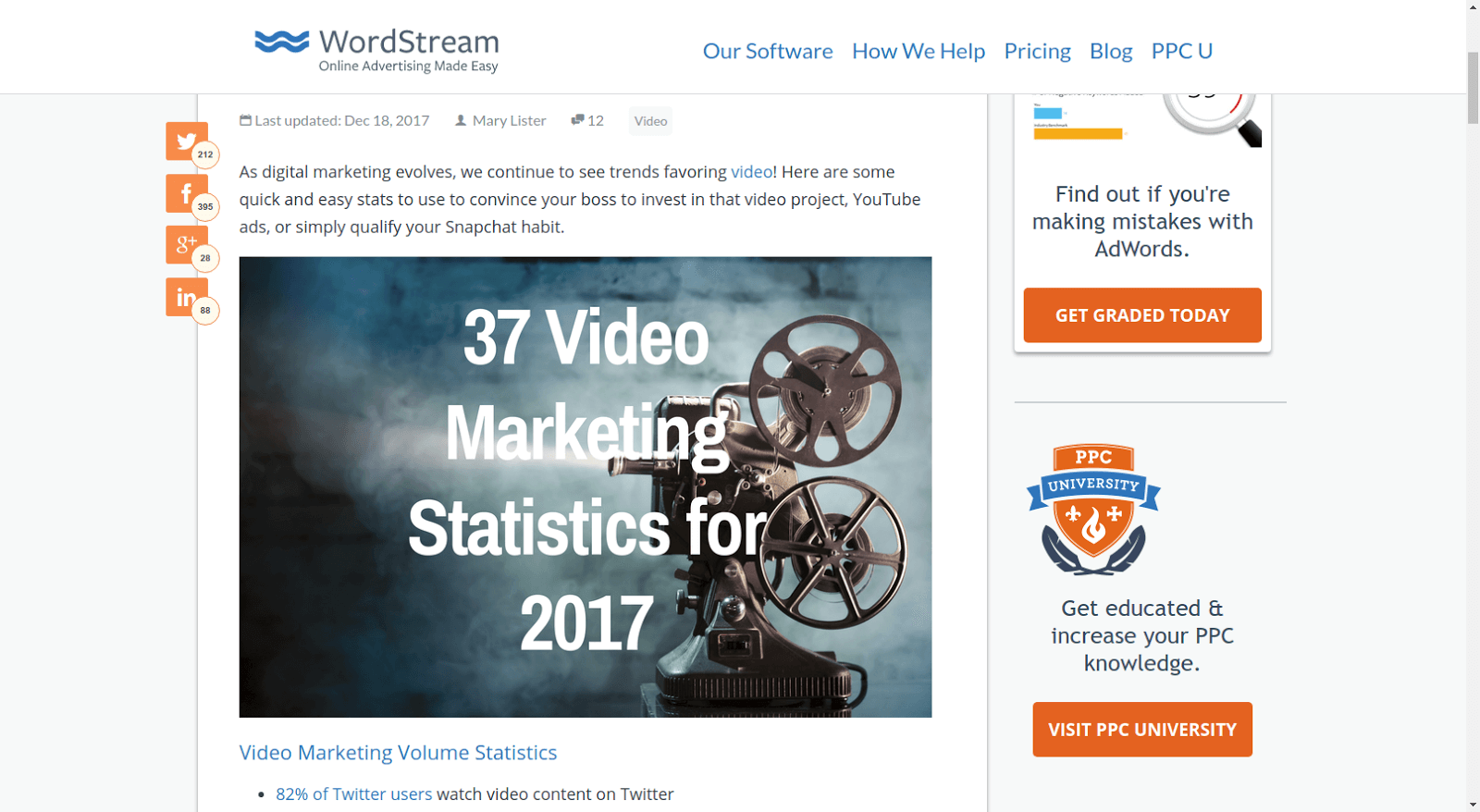 As digital marketing evolves, we continue to see trends favoring video. Here are some quick and easy stats from WordStream showing that it's worth to invest in different video projects, YouTube ads.
---
5. 3 Reasons B2B brands should aim for emotional storytelling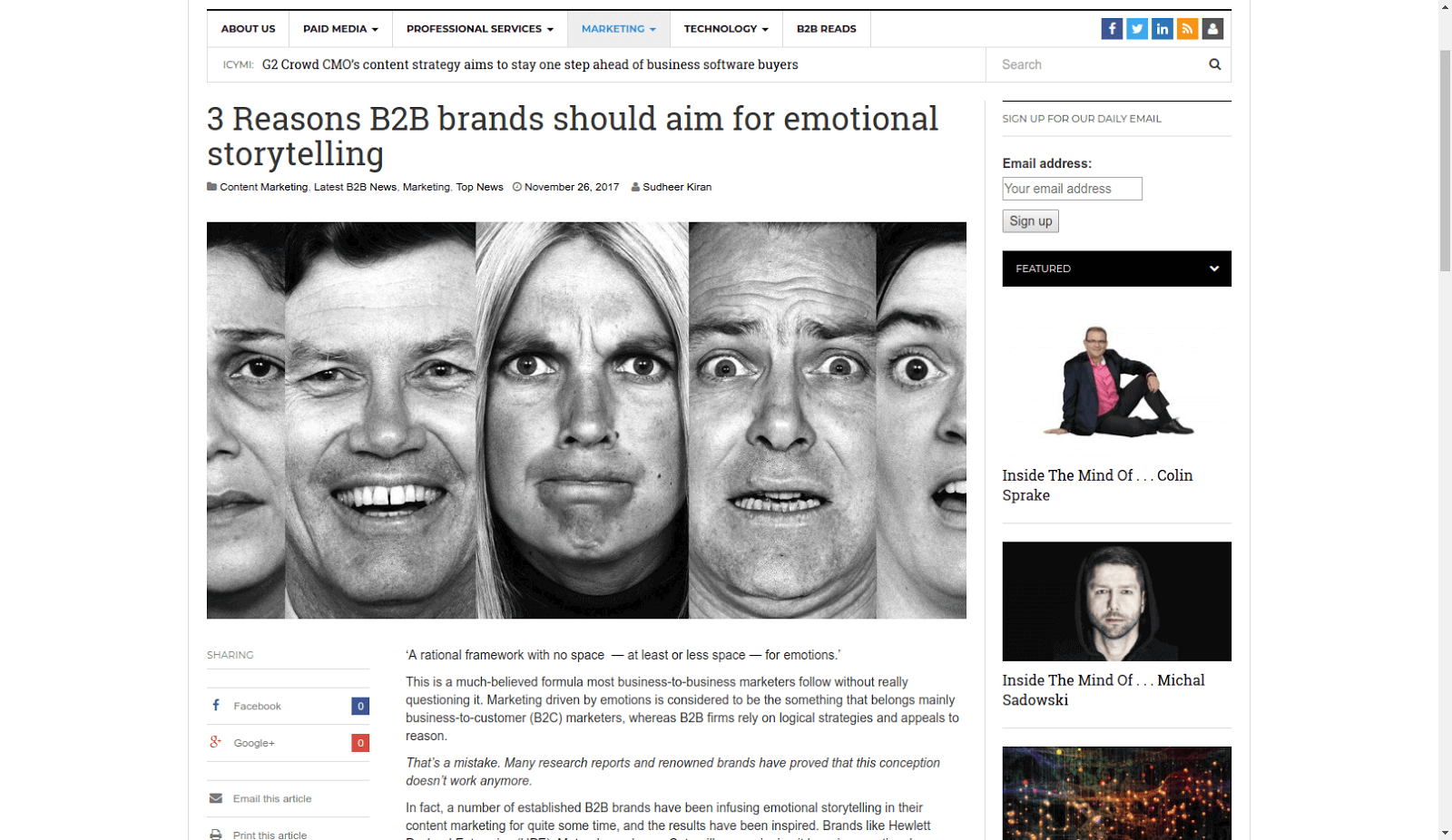 Marketing driven by emotions is considered to be the something that belongs mainly to business-to-customer (B2C) marketers, whereas B2B firms rely on logic and reason. Sudheer Kiran claims that emotional storytelling will work for serious business people as well and explains why.
---
6. Top 10 Fastest Growing SaaS Companies of 2017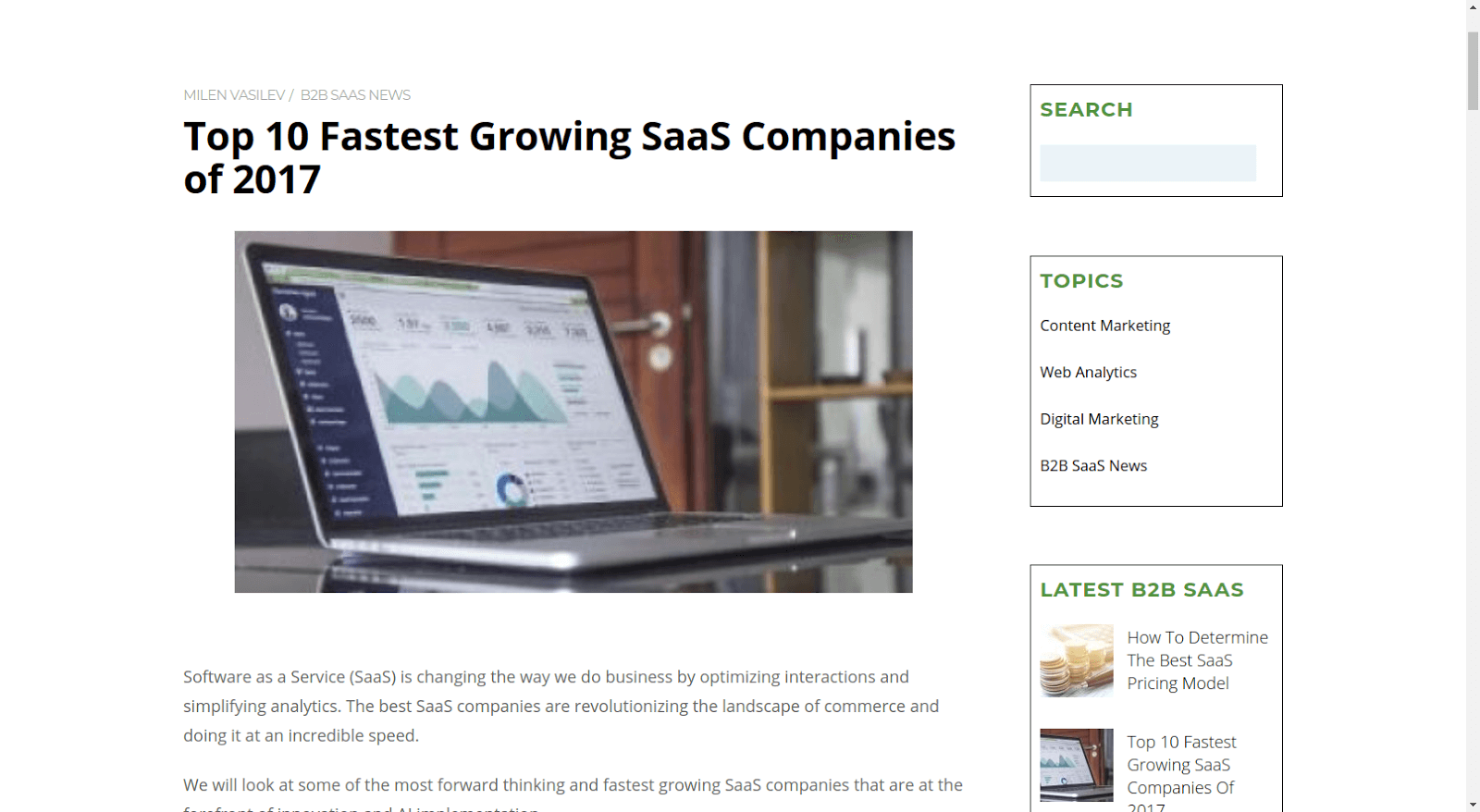 SaaS companies are rapidly changing the landscape of e-commerce. They provide solutions that optimize and simplify the ways we are doing business by optimizing interactions and simplifying analytics. Let's take a look at most successful SaaS companies of 2017.
---
7. How To Turn B2B Buyers Into Sales Leads, According To Data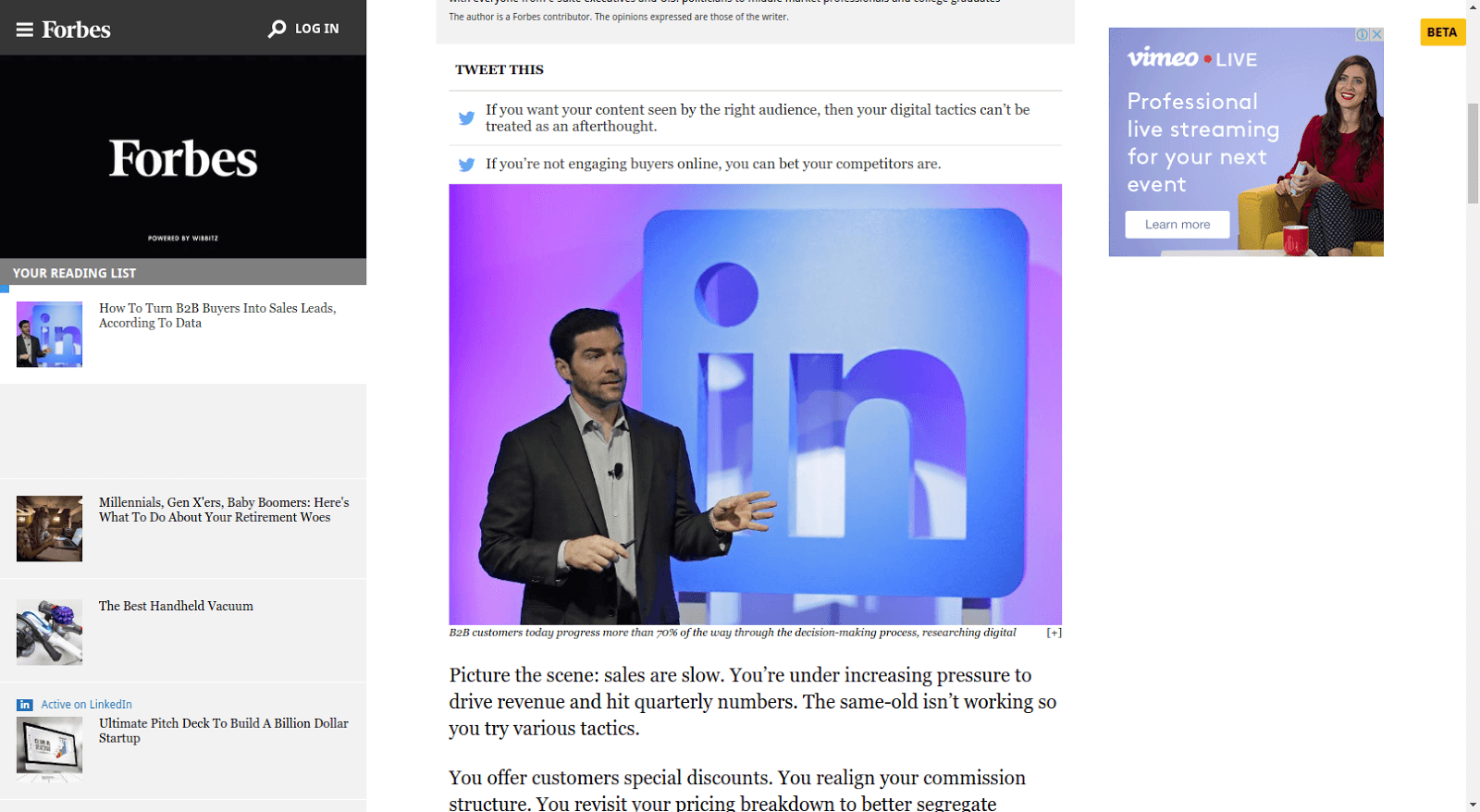 The article explains B2B buyers digital behavior before making a purchasing decision. It appears that B2B customers today progress more than 70% of the way through the decision-making process before ever before contacting a sales representative. Companies that fail to show up during that initial research phase risk losing buyer awareness, and ultimately, sales opportunities, stresses Ryan Erskine.
---
That's all for now. If have any interesting news to share, leave the comments in the section below.
P.S. In case you are interested in trying API2Cart, you can create an account and see how the API works on live stores.