Best of August and September Blogs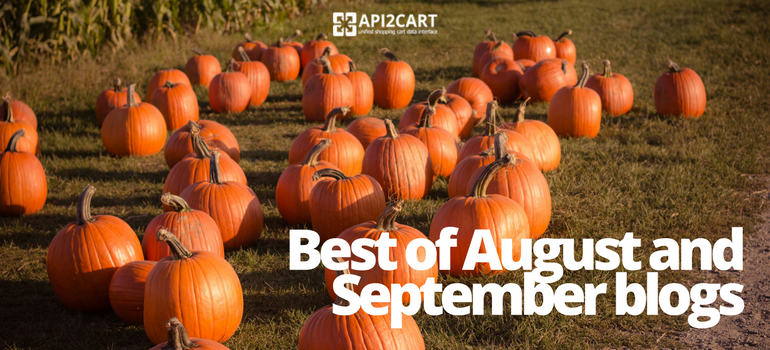 There must be no more joy and sadness as during August and September: saying farewell to another summer story and welcoming cold autumn days. For us, it is time of new beginnings, high wave of motivation and productivity. Anyway, September is gone, and this means the very moment for a round-up of the best blog posts by API2Cart during the last two months.
First, let's discuss the top-five most popular articles published during the last two months:
Also, I cannot pass by without sharing our regular fortnight API digest editions. We have posted exactly four digests, mentioned 36 articles from the API world and discussed such topics as AI, API security, documentation and many others. Hurry up and check them out, if you hadn't yet:
Finally, take a look at our August and September issues of the B2B eCommerce monthly edition. We tried our best to provide you with the most significant updates and the most relevant tips on how to successfully build a business in the eCommerce industry.
This is all for now. Check our blog regularly to stay tuned. In case you would like to learn more about how your business can benefit from using API2Cart, contact us. We are always happy to help.