Best of June and July Blogs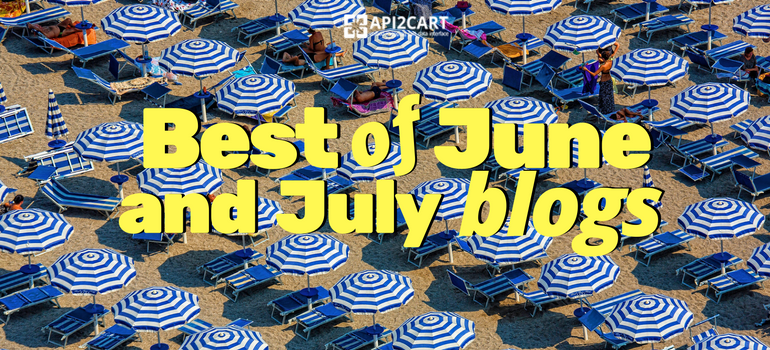 Summer has been constantly indulging us with its warm sun rays and breeze while API2Cart has been pampering you with some interesting materials. Now that we are entering summer finish line called August, it is the high time to get a quick roundup of what we've been up to during some of the hottest months of the year.
If you are a lucky B2B eCommerce business owner, we have prepared a few valuable insights for you. I would like to start with presenting our newest whitepaper. It is a clear guidance on how to market your integrations or any other newly obtained functionality which will come in handy for all the B2B eCommerce software vendors.

Totally worth checking right now.
5 summer articles for B2B eCommerce software vendors (if you are starving, these will be hotcakes; hurry up to taste them):
As usual, we have been feeling the pulse of the API technologies world and constantly been publishing the most absorbing materials from all around the internet:
And finally let's take a look at the top-3 most popular articles (obviously, I cannot let you miss our best blog materials):
5 Dropshipping Solutions To Automate Your Business Routine

- a simple and useful guide in the world of eCommerce dropshipping solutions;

Top 5 Product Recommendation Engines to Personalize Your Customer Experience

- another brief look at some of the best services to adjust the recommendations;

REST for Dummies or a Short Intro to a Representational State Transfer

-  an awesome place to start your acquaintance with REST key terms, do not hesitate to take a look!
This is all for now. Check our blog regularly to stay tuned. In case you are willing to learn more about the ways your business can benefit from using API2Cart, contact us. We are always happy to help.