Bigcommerce Integration: Accelerate Your eCommerce Improvement [Prezi]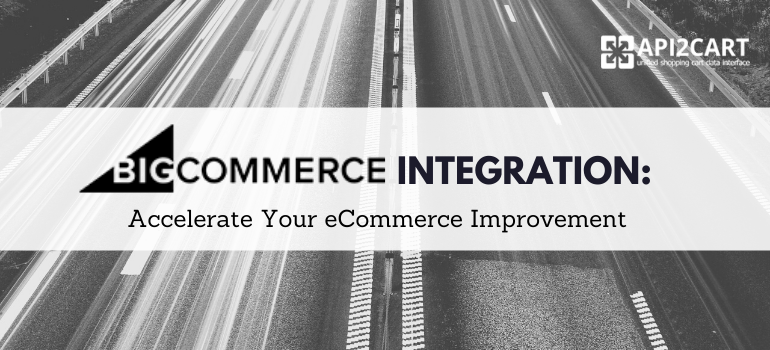 Autumn is considered to be a season of heavy rains and falling leaves. That is why many people feel depressed and have no desire to change or to move forward. However, the business world doesn't 'forgive' inactivity concerning profit-making. So, being in doldrums appears to be a logical ending of such inaction.
Considering that fact, every merchant has to capitalize on innovation that surrounds us in today's competitive eCommerce world. Application Programming Interface is such novelty that has to be harness and spread over the trade. It will help you to solve all business issues in case if you conduct business-to-business way of profit-making.
Perhaps, one question comes to your mind: 'How that pieces of programming code can help in doing my online business?' The answer is simple as never before API appears to be a key enabler to access various shopping carts in order to gather necessary information.
Bigcommerce is strong solution that powers over 55 000 of eCommerce stores and has deserved to be among industry leaders. Integration with this solution will give added value to your online trade and as a result a competitive advantage. Get access to all platforms users and enhance the number of potential clients at once.
API2Cart is a strong and effective solution that performs integration with Bigcommerce and 40+ other shopping carts in fast and secure way. Easily retrieve, add, update, delete and sync all needed data, including products, customers, orders and other related info.
Explore this Prezi to find out more about Bigcommerce integration and API2Cart as a way to establish data interaction in no time.
So, discard all the depressive moods and be ready to renew your eCommerce with Bigcommerce integration. If you have some questions to ask, schedule a FREE Consultation with our expert.