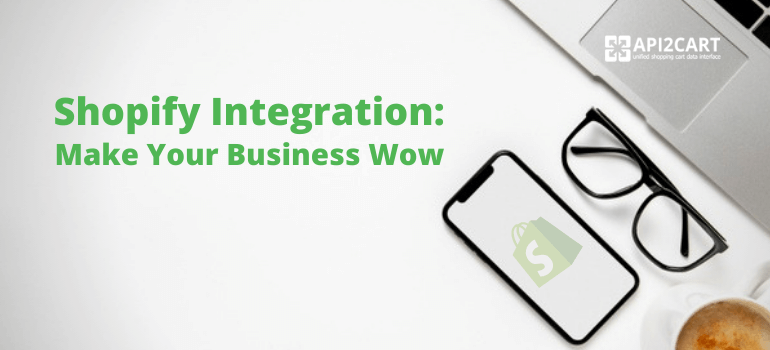 Providing a service-based solution, like repricing system, inventory management, shipping management or others, there is probably a situation when one question occurs. How to stay competitive in a constantly changing market environment? The answer is simple: harness an innovation and spread it over your business.
Shopify integration will surely solve the issue. So what benefits will you get? This shopping platform powers more than 500 thousands of live stores and it means access to all these clients as your potential ones. Increase the revenue by integrating your SaaS system with Shopify and satisfy all customers' needs and demands.
Nowadays, eCommerce dictates its own conditions and if you want to stay at the top, there is a necessity to follow them. Application Programming Interface (API) appears to be a de facto standard for performing integration. However, this process requires strong technical expertise.
API2Cart is an online service that performs integration with 40+ shopping platforms including Shopify. It's impressive, isn't it? You can easily retrieve, add, update, delete and sync all needed data from the clients' stores on Shopify and integrate it with your soft. Manipulate with various info, including products, orders, customers with relevant data in a blazingly fast way.
Discover this prezi that outlines all the benefits that you will get from Shopify integration and API2Cart as a tool to perform it.
Dispel all doubts and enhance your eCommerce possibilities at one stroke with API2Cart. Don't hesitate if there are some questions to ask or some issues to solve. Our dedicated technicians and managers are always ready to strike all dizzying challenges. Schedule a FREE Consultation and our expert will help you!