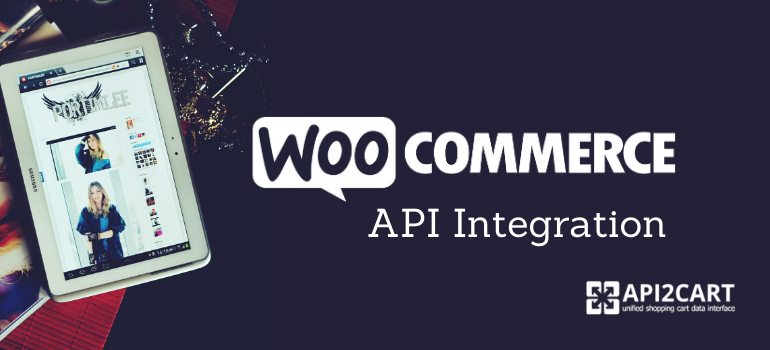 "To improve is to change; to be perfect is to change often" - this is one of my favourites quotes said by Winston Churchill. It describes not only all routine that surrounds us but directly refers to the current eCommerce world. The point is when you want to succeed in the niche, there is a strong necessity to be aware of all tech novelties and be able to adjust to market's conditions immediately.
So, for example, haven't noticed your competitors integrating with platforms? Well, that's what some of them are doing right now - getting connected with shopping carts, marketplaces, payments systems, carriers, and other solutions that fit into the e-retail process and businesses around it. WooCommerce is among them.
So, in case if you provide services in such industries as mobile commerce, inventory, data feed, mobile apps builder, repricing, order management, etc., WooCommerce API integration or other platforms is crucial. Application Programming Interface rushes to help in establishing integration, it performs fast and secure data gathering at once.
Why the Rush to Integrate
There are two possible reasons for why SaaS App providers go for API integration with WooCommerce and other popular shopping platforms.
They are forming their core functionality and are determined to make it as rich as possible.
They are expanding their system's capabilities to fit the needs of more clients and thus increase their market share.
No matter which reason motivates you, just like any rival of yours, you will, first of all, try to decide on one or a couple of promising shopping platform integrations. WooCommerce is one of the most common choices. Let's see why.
Why WooCommerce API Integration Is a Good Choice
WooCommerce is a proven industry leader that powers more than 30% of all web stores. The hundreds of thousands of its users make a good number of potential clients for both seasoned market players and ambitious startups.
The capability to retrieve, update, delete, and synchronize data from WooCommerce stores can also be useful if you are planning to expand your product family. For example, you could enrich your inventory management service with POS, order fulfilment, and other features. Or if you build mobile applications, integration with WooCommerce will come in handy when working on many eCommerce projects.
WooCommerce and Its REST API
WooCommerce has deserved to be among industry front-runner as it powers over 30% of all of eCommerce stores in the world. Integrating with this solution you can enhance the number of potential clients with all shop owners in no time. Believe it or not, but API will help to retrieve, add, update, delete and sync all needed data from the customers' stores in order to process it within your business system.
WooCommerce provides a REST API that allows real-time data to be retrieved from the server base. That allows you to manage WooCommerce data through endpoints. Rest API of WooCommerce supports JSON format by default, but you can easily switch it to XML.
The platform's REST API is available from WooCommerce 2.1 or higher and has 2 authentication methods: oAuth 1.1 and basic HTTP. You are required to use the oAuth method in case if there is no valid SSL certificate and Basic HTTP method - if the secure checkout is enabled. In order to access WooCommerce API, there is a need to generate the unique API Key and API Password. For more information visit platforms page.
Easy Solution for WooCommerce API Integration
WooCommerce API integration will improve your business model and will certainly bring a serious competitive advantage. More than 6 million active online stores operate with this platform, so integration will give you all store owners as potential customers.
However, you may come across a challenge in overcoming the specific logic of data storage on WooCommerce. At first, they are each expensive to develop and not easy to find an expert to entrust them to. Then, when they are finally ready and iterated to success, the integrations will still need developer work and attention because new versions will appear and this will mean upgrades to make. Plus, your clients might request modifications and custom enhancements.
API2Cart appears to be an appropriate tool to establish a connection to this platform and 40+ other shopping carts simultaneously. In addition, easily manipulate products, orders, customers and other related data to provide your clients with an excellent service. So, by integrating with our third-party solution, you get access to such industry leaders like Magento, Bigcommerce, PrestaShop, Shopify, OpenCart and others.
API2Cart as an Unfailing Helper
API2Cart supports all versions of WooCommerce from 1.6.0. You won't worry about platform updates, because for this job is our solution. Our developers are closely following the changes in the updates to WooCommerce. Integration with WooCommerce via this integration solution allows you to connect with millions of potential customers who have their web stores on this platform.
We possess all needed characteristics to meet unique business demands:
Scalable and flexible infrastructure. Service provides you with a possibility to integrate an unlimited number of clients' stores.
Secure integration. SSL certificate is used to ensure integration security together with 32-symbol API Key to access the system.
Full tech support. Professional tech engineers and managers are always ready to help you solve all the problematic issues.
Well-documented API. We provide both static and interactive documentation to outline all the service work patterns.
Single entry point for all shopping carts. Integrate with multiple shopping carts using single API, overcoming all the complexity of accessing various platforms.
API2Cart enriches the functionality of such eCommerce spheres:
Mobile commerce;
Accounting system;
Social commerce;
E-mail marketing;
Inventory management;
Order management;
Comparison shopping engines;
Analytics system;
Reprising system;
Drop shipping;
Feed management;
Other third-party systems.
API2Cart allows you to reduce TCO, minimize time, financial investment, and time spent servicing integration. Every API method is open for your disposal, the only limitation is 10 000 API calls and 5 concurrent requests that could be done.
If you have some additional questions, schedule a FREE Call with our expert and we will help to solve all dizzying issues according to your business demands.