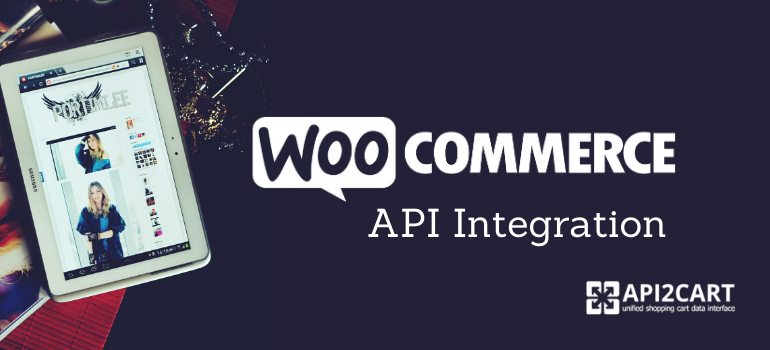 "To improve is to change; to be perfect is to change often" - this is one of my favourites quotes said by Winston Churchill. It describes not only all routine that surrounds us but directly refers to the current eCommerce world. The point is when you want to succeed in the niche, there is a strong necessity to be aware of all tech novelties and be able to adjust to market's conditions immediately.
So, in case if you provide services in such industries as mobile commerce, inventory, data feed, mobile apps builder, repricing, order management, etc., connection to WooCommerce or other platforms is crucial. Application Programming Interface rushes to help in establishing integration, it performs fast and secure data gathering at once.
WooCommerce and Its REST API
WooCommerce has deserved to be among industry front-runner as it powers over 250 thousands of eCommerce stores. Integrating with this solution you can enhance the number of potential clients with all shop owners in no time. Believe it or not, but API will help to retrieve, add, update, delete and sync all needed data from the customers' stores in order to process it within your business system.
The platform's REST API is available from WooCommerce 2.1 or higher and has 2 authentication methods: oAuth 1.1 and basic HTTP. You are required to use the oAuth method in case if there is no valid SSL certificate and Basic HTTP method - if the secure checkout is enabled. In order to access WooCommerce API, there is a need to generate the unique API Key and API Password. For more information visit platform's page.
API2Cart as an Unfailing Helper
However, you may come across a challenge in overcoming the specific logic of data storage on WooCommerce. API2Cart appears to be an appropriate tool to establish a connection to the platform and 40+ other shopping carts simultaneously. Easily manipulate products, orders, customers and other related data to provide your clients with an excellent service. Once, you integrate with WooCommerce, get access to such industry leaders like Magento, Bigcommerce, PrestaShop, Shopify, OpenCart and others.
API2Cart possesses all needed characteristics to meet unique business demands:
Scalable and flexible infrastructure. Service provides you with a possibility to integrate an unlimited number of clients' stores.
Secure integration. SSL certificate is used to ensure integration security together with 32-symbol API Key to access the system.
Full tech support. Professional tech engineers and managers are always ready to help you solve all the problematic issues.
Well-documented API. Both static and interactive documentations are presented to outline all patterns on how to work with the service.
Single entry point for all shopping carts. Integrate with multiple shopping carts using single API, overcoming all the complexity of accessing various platforms.
API2Cart enriches the functionality of such eCommerce spheres:
Mobile commerce;
Accounting system;
Social commerce;
E-mail marketing;
Inventory management;
Order management;
Comparison shopping engines;
Analytics system;
Reprising system;
Drop shipping;
Feed management;
Other third-party systems.
You are free to add some additional advantages after trying how API2Cart works with no payments. Every API method is open for your disposal, the only limitation is 10 000 API calls and 5 concurrent requests that could be done.
If you have some additional questions, schedule a FREE Call with our expert and we will help to solve all dizzying issues according to your business demands.