CS-Cart API Integration: Boost Your Business Opportunities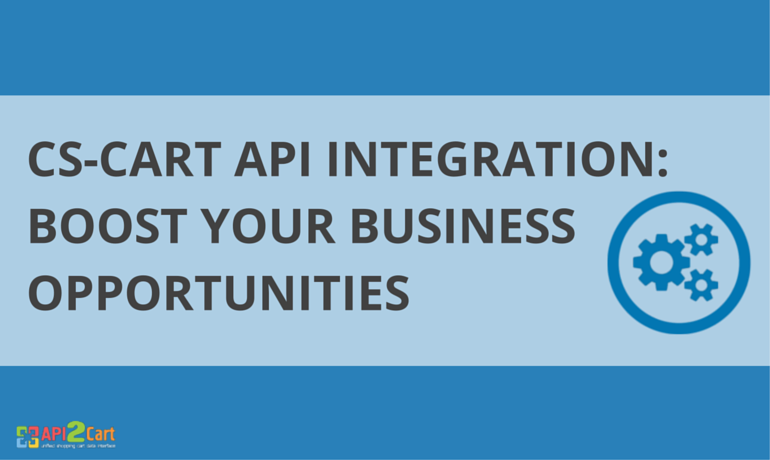 Currently, e-Commerce market dictates its own conditions on how to conduct online business and stay on the top. With the increasing tempo of web technologies enhancement, merchants have to use all the novelties in order to satisfy unique customers demands.
The hottest buzzword among all digital community, currently, is Application Programming Interface that enables data interaction in extremely fast and secure way. In case if you provide services in such industries as data feed, inventory, accounting, mobile apps builder or others, CS-Cart integration with the help of API will provide a lot of competitive advantages.
CS-Cart and its API
CS-Cart appears to be strong solution that powers over 35 thousands of stores. Expanding the pool of your potential clients with carts' store owners will help you to scale the income easily. Enrich the business possibilities with an opportunity to gather all needed data from the customers' stores and provide it through your business system at once. Retrieve, add, update and sync all needed data in no time.
CS-Cart facilitates developer's work releasing its API, and now starting from 4-th version it's feasible to interact with a store through Application Programming Interface. Platform's API is RESTful and uses HTTP authentication with admin e-mail as a login and API key as password that is generated automatically. There are 4 products available to work with an objects: Get, Put, Post and Delete. It accepts and returns data in json format. For more detailed information go to CS-Cart API documentation to find out more.
API2Cart as a Way to Enhance Communication
API2Cart will help you to perform access to the platform at one stroke. It appears to be a unified data interface that establishes connection to CS-Cart and 30+ other shopping carts simultaneously. Integrate with such industry leaders like Magento, WooCommerce, BigCommerce, Shopify, PrestaShop and others using single API.
By integrating your business soft with API2Cart you will receive well-documented and fully supported API platform to perform data interaction easily. Due to service's flexible infrastructure, enjoy the possibility to integrate an unlimited number of clients stores via API2Cart. Service provides you with a 32-symbol API Key to access the system. As well as SSL certificate is used to ensure integration security.
API2Cart accelerates the enhancement of such fields:
Inventory management provides merchants with an opportunity to control inventory and stock levels. Easily retrieve and sync all needed data, including products and orders with related info.
Data feed management software allows to send products to various shopping channels like Google Shopping, Amazon, eBay, etc. Get products, orders, customers and other needed data to perform excellent feed campaign.
Order management systemgives vendors a possibility to manage orders across multiple channels. Gather order status and order update to track them easily.
Dispel all doubts and shift to a new top level integrating your business soft with CS-Cart and other industry leaders via API2Cart. If there are some questions to ask or issues to solve, schedule a FREE Consultation, we are always here to help you!