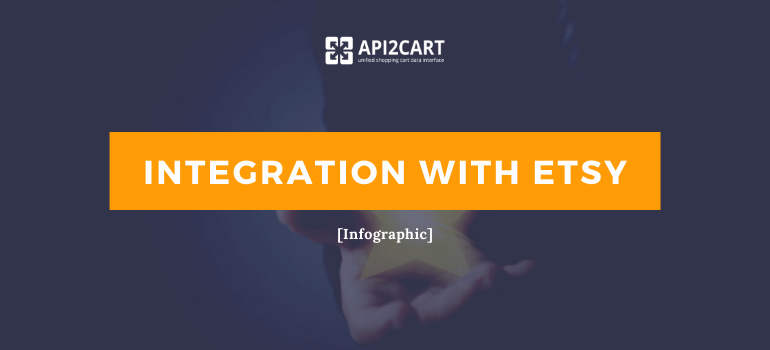 Etsy is one of the most popular marketplaces, where online retailers sell their unique goods. It is widely used by those who follow the dropshipping model of business. The number of Etsy users around the globe is more than 2 million.
Nowadays, a significant number of SaaS app providers who work with online retailers are interested in integration with Etsy. There are a lot of reasons for that. The connection with Etsy marketplace helps B2B app providers to expand their market share and number of prospective clients, stand out of the competition and propose new functionality.
However, developing the integration with any marketplace is not an easy process if to provide it on your own. It requires a team of qualified developers, high budgets, and ongoing maintenance.
So, how to get started with Etsy integration? Let's explore this question now.

Now you know that API integration with Etsy is an easy process if to use API2Cart. With our service, you can also connect your solution with Amazon, eBay, Magento, OpenCart, WooCommerce, 3dcart, Bigcommerce, Salesforce Commerce Cloud, Shopify, etc.
API2Cart has detailed API Documentation. It provides 100+ methods for managing the data. You can easily retrieve, update, and manipulate the data connected with orders, customers, products, and shipments from any platform that we support.
API2Cart allows you to forget about any difficulties that may occur during the Etsy integration or the integration with any other eCommerce platform. Also, you will have the opportunity to save your developers' time needed for further updating and maintenance.
You can try API2Cart for 30 days for free. You'll be able to see how it can help to solve your business cases connected with shopping cart and marketplace integration.
If you want to know more about integration with Etsy, contact our manager by email, chat, or phone. We are ready to answer all your questions 24/7.