Magento Shipping Integration: a Proven Way to Extend Your Market Share[Presentation]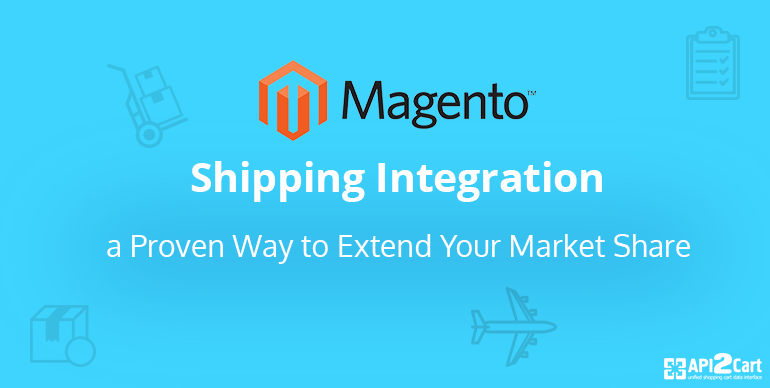 When merchants reach a certain sales volume, they face the need to streamline their shipping management routine with help of B2B software services, which, not without reason, are in high demand today: global retail e-Commerce sales constantly increase, cross-border e-Commerce also develops rapidly. Numerous bulk shipping processes are getting difficult to handle and control without special software.
Shipping management services automate most of the shipping-related processes, increase efficiency, and enable merchants to make custom reports. To run these functions, such systems need to be connected to the shopping platform the customer build his/her web store. That is why choosing shopping carts to integrate with is among the first major decisions for B2B shipping systems.
Typically vendors choose well-proven and popular shopping carts like Magento, and it is a very reasonable decision. The more users a shopping cart has, the more potential clients integration with it brings for B2B software. In terms of popularity, Magento is among the leaders with almost 300k online shops built on this platform.
Check out this short PPT to learn all benefits Magento integration can bring to your shipping management software:
If you have questions to ask, schedule a quick call with our representative or try out how API2Cart will work for your business.