Opencart Inventory Integration as a Means to Extend the Market Share [Presentation]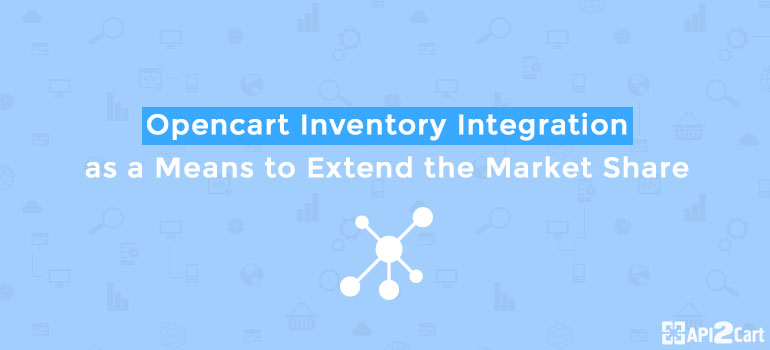 Software proliferates in virtually every corner of a business, and e-Commerce is no exception. When retailers reach a certain sales volume, it becomes obvious that using Excel tables is not enough for managing inventory. That's when inventory management software comes in handy.
Today the software market offers a big variety of inventory management systems. They all offer similar functionality. Such solutions help to maintain the optimal stock levels, perform forecasting analysis, thus, help e-retailers to avoid stock shortage and overstocks.
Running these functions implies using categories, product, order, and other data from online stores. To set up a real-time data access inventory systems need to connect to the shopping platform, on which the web store you want to work with is built. The thing is, there is a plenty of shopping carts on the market, and this means that your potential clients' stores are scattered on different shopping platforms. That is the reason why choosing shopping carts to integrate with is an important decision for B2B shipping systems. In addition, extending the range of supported shopping cart is a good way to get a competitive advantage and expand market share.
Usually, vendors choose well-proven shopping carts with large client base like Opencart. And it is not without a reason. The bigger shopping cart's customer base is, the more potential clients integration with it gives for B2B software. With more than 300k online shops built on this platform, Opencart integration looks like a good investment.
Take a look at the PPT below to learn what benefits Opencart integration can bring to your shipping management software:
If you have questions to ask, schedule a quick call with our representative or try out how API2Cart will work for your business.