Pave the Path to Success with PrestaShop Inventory Integration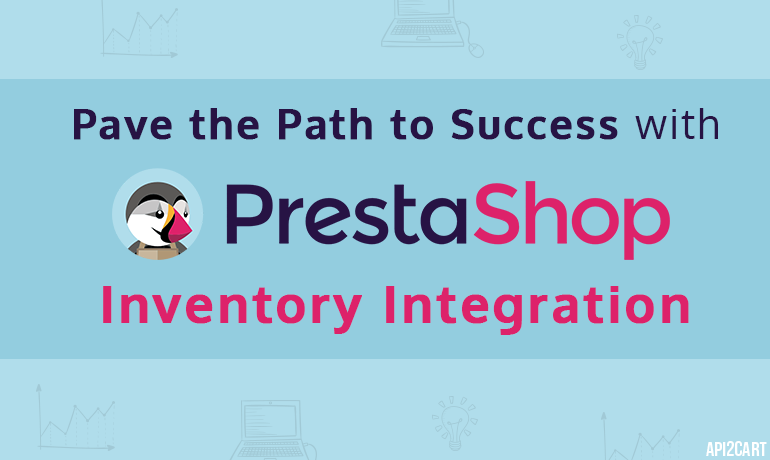 Conducting an online business is not as easy as it might seem at the first glance. One of the major problems that e-retailers face after they open their web store is inventory management. Of course, at first, they can manage it on their own, but there comes the day when dealing with products and orders becomes too difficult to manage themselves, and some help from the outside seems to be a great idea. This is where your inventory management solutions lends a hand.
Inventory management software tracks inventory levels, orders, sales, and deliveries; and takes control of the amount of products e-retailers have in stock. These operations cannot run without customer store data, so to get it all working you need to connect to shopping carts.
Your First or Next Integration: What Shopping Cart to Choose?
As the number of shopping carts is pretty big, it might be a challenging issue to decide which to integrate with. Consider opting for a big industry player such as PrestaShop.
With almost 10 years of experience and more than 250k web stores under its umbrella, this solution can boast of one of the biggest market shares. Being connected to the cart means having thousands of online store owners as your potential customers. Yet you could have even more.
Business Point of View
The "less is more" does not always work in the e-Commerce B2B. You can get more with having more, including integrations. The first and the most obvious 'more' that being integrated with multiple shopping carts implies is clients. All the people having their stores based on the platforms you are integrated with are your potential customers.
More #2. A wider functionality and having more to offer attracts more retailers with more specific needs. It works even better if you have what your competitors don't -- connections with more or other shopping platforms.
And lastly, good quality integrations make a ground for developing new features that even more retailers would appreciate. New trends appear, and you will have everything to run and offer services to meet the new needs.
Before you conquer new peaks, there is some work to do. Integrations are not easy to do, especially if there are many on the list. Each shopping cart is built differently, so establishing a connection with each of them means having to deal with different challenges every time a new integration module is developed. Moreover, a well-done integration requires related technical expertise. Separate integrations may mean having to hire different programmers to be done. This process will take a lot of time and will most likely cost you a pretty penny. And this is only the beginning of the story. The most time-consuming part is the maintenance of integration module. New versions of shopping carts arrive, and this implies there will always be some development work to do.
One-to-Many Integration or a Way to Solve the Problem
API2Cart helps inventory management and other B2B solutions to successfully overcome the challenges of establishing a connection with different shopping carts. The service provides a unified API to perform integration with not only PrestaShop but also 30+ other shopping carts such as Magento, WooCommerce, Prestashop, BigCommerce, X-Cart, and others. It will save you time and money as the one-to-many approach expels the need to develop separate integrations. A single data interface enables you to retrieve and manage such data as orders, products, categories and customers from any of the supported platforms.
If you would like to find out more information about how to get connected to different shopping carts at once, schedule a сonsultation with our representative and discuss the details.