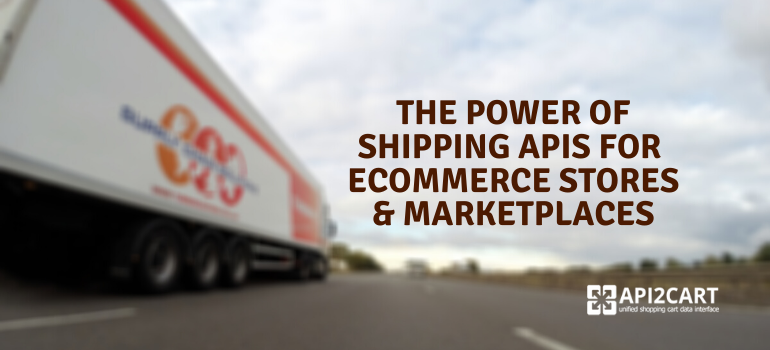 Shipping is often overlooked as one of the thorniest aspects of growing an eCommerce business. Everything from customer-facing policies like free and international shipping to minutiae around customized labels and USPS Flats vs. Flat Rate fits under this umbrella. The shipping industry is complicated and when you're a B2C company focused on creating & selling a great product, shipping is the last thing you want to worry about. Fretting about shipping is not worth the time or learning curve for SMBs or even high-growth eCommerce companies whose core focus is on providing the best experience for their customers. Here's where the shipping API comes to the rescue!
The options currently available to execute on shipping are antiquated and complicated. The biggest challenges eCommerce companies face are clunky software that's far from developer-friendly, highly manual integration & management processes, limitations on customization, lack of technical flexibility, and - not to mention it - poor customer service. The most commonly identified pain point among today's savvy, high-growth eCommerce merchants and marketplace owners is that multi-carrier shipping is not available. Integration on a carrier-by-carrier basis is time-consuming, complicated, and simply involves too many actors. Each carrier has its own standards for automation and personalization, so maintaining accounts with each is complex.
Shipping APIs eliminate these pain points altogether. They serve as an automation tool for all shipping processes, enabling you as the eCommerce company owner to tailor shipping capabilities to your business. They're perfectly suited for standalone eCommerce stores, marketplaces, and platforms (e.g. Shopify) looking to offer their customers shipping flexibility, checkout customization, and complimentary shipping functions (e.g. tracking notifications, packing slips, customs forms). Ideally, with a powerful shipping API, a user needs to simply integrate, customize, and then leave it be. No need to perform regular maintenance; the API and all the processes it activates run on their own, humming seamlessly in the background.
The Top Functions of a Shipping API:
1/ Robust APIs offer multi-carrier access.
The beauty of the solution is that it unifies all carriers' API calls so that you can talk to all carriers in a standardized manner. Plug in your shipping carrier account credentials for multiple carriers via one tool and you're all set to access rates and create labels in one smooth flow. For marketplaces, multi-carrier access allows them to be more open.
2/ The integration process itself is much simpler.
Unlike the documentation you'd need to muddle through to integrate directly with USPS, FedEx, UPS, etc., modern-day shipping APIs like Shippo provide comprehensive walk-throughs and developer-friendly documentation. Dev time is precious. Integrating a shipping API saves an engineering team an average of 2 to 3 weeks worth of initial work that it would take to integrate each shipping carrier individually. By comparison, it takes an average of just 2 days to integrate the Shippo API.
3/ The API is a swiss-army knife of functionality that engineers can mold and leverage to suit their specific needs.
Users can retrieve shipping rates, create and purchase shipping labels, add insurance, track packages, and much more. Live shipping rates are displayed for multiple carrier service levels so customers can pick their preferred option. Tracking updates are live, updating the end-customer once a package is shipped and delivered.
4/ A shipping API integrates seamlessly with the user interface.
The API powers the store or marketplace checkout process, invisible in the background with a customizable UI built on top. Here are examples of one of Shippo's API customers' UI built on top of Shippo's API: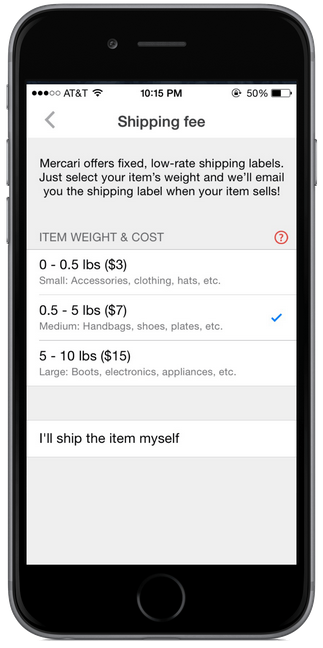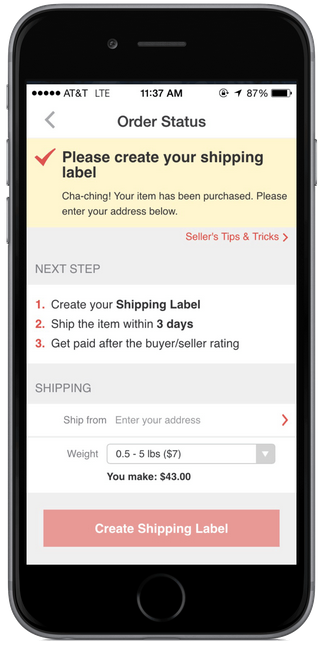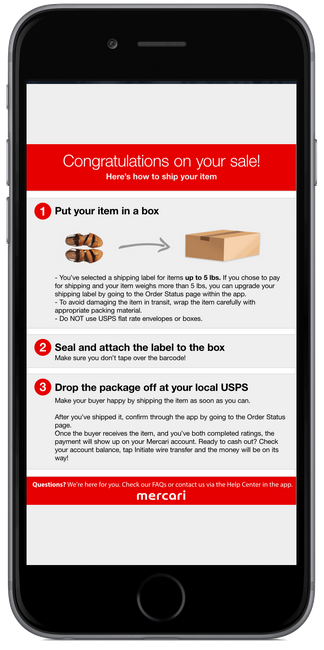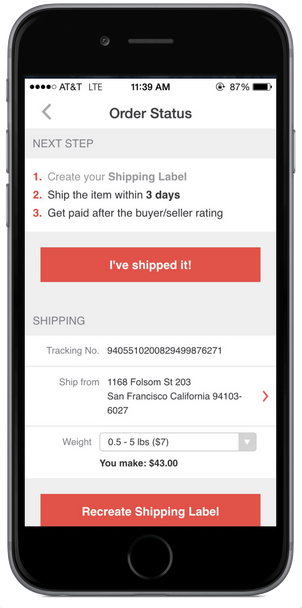 Shippo's API
Shippo's API is everything platforms and marketplaces need to help their merchants ship. It's used to automate and tailor shipping functionalities for eCommerce stores and marketplaces. At its core, the technology enables the end-user to compare shipping rates and create & purchase shipping labels. It also provides address validation logic, automatic customs form & commercial invoice creation, up-to-date tracking, and more. The API serves as a foundation for the personalization of store checkout and merchant label-creation processes as shown above. Shippo offers open-source client libraries in multiple languages to make integration even easier.
Shippo seeks to minimize the stress that fast-growing stores & marketplaces experience when needing shipping versatility. The API provides multi-carrier access and a simple suite of shipping essentials for creating labels and tracking packages. Among its many complementary functionalities are batch label-creation and automated mass-email notifications. Shippers currently can select from 14 shipping carriers, including an ever-growing number of international shipping providers.

The company's vision is to become the universal rate provider across all shipping carriers globally powered by a dynamic pricing engine. Shippo sees an API-centric future for eCommerce and, thus, poises itself to be a one-stop-shop for API customers to access rates and print labels. To this end, Shippo's engineering team recently released two major updates that strengthen its API and further empower users to personalize and simplify their shipping processes. The first, dubbed Shippo Rating, is a local rating system that increases the API's independence from carrier APIs, speeds up USPS label creation, and facilitates custom pricing on a customer-by-customer basis. The second is multi-carrier account functionality, which gives merchants the power to use as many shipping carrier accounts and sets of rates as they'd like via just one Shippo account.
Shipping APIs are powerful tools and far outdo the current options for managing and tracking shipments. If you're running an eCommerce marketplace or storefront and want ultimate technical customization and shipping flexibility, make the leap! Try out a shipping API and create your first label in minutes.
---
Author Bio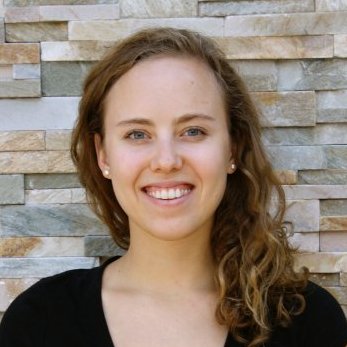 Laura Berk is the Head of Customer Success & Marketing at Shippo, a shipping API & app that is the software layer between shipping providers and eCommerce stores. Shippo's technology connects its eCommerce SMBs, marketplaces, and platforms to multiple shipping carriers, enabling them to access heavily discounted shipping rates and print shipping labels.