Reaching New Heights of Success with Repricing System Integration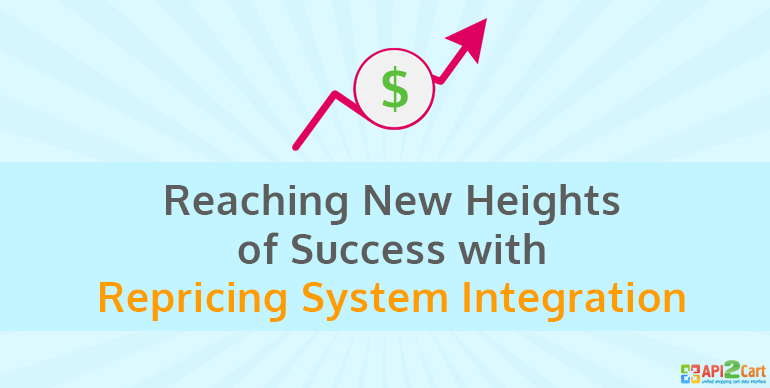 With every new year conducting an online retail business becomes harder because of the increasing number of vendors and strong price competition between them. Hence, more e-merchants realize the advantages of executing repricing systems. In their turn, B2B providers see the demand of the market and start running services in this field. But just as in any other market, there is an intense rivalry to deal with, so solutions of the same niche seek for opportunities to stand out.
As the customers of repricing software are e-merchants that use various shopping carts to build and manage their web stores, it would be beneficial to you, as a repricing system vendor, to get connected with these platforms. The best thing about it is that access to customer store data will let you multiply your potential clientele. You will be able to provide your service for store owners that based their shops on any of these e-Commerce solutions.
Integration with shopping carts is a tedious issue. Due to the various data structure and architecture of every platform integration with each of them is a unique pain. The difficulty varies from one shopping cart to another, but expertise is always a need -- no matter the integration. It means that hiring developers to establish a connection with each platform separately is unavoidable. In overall, integration with numerous shopping carts will cost you much time, money and human efforts to elaborate and maintain the code.
API2Cart can help you avoid integration issues and perform integration with numerous shopping carts at once. It provides a unified API that works for 30+ top e-Commerce platforms including Magento, Shopify, BigCommerce, WooCommerce, PrestaShop, X-Cart and others.
More detailed information on repricing system integration, challenges that are waiting for you and API2Cart as an unfailing helper to overcome them you can find in the infographic below.

To find out more about how integration with 30+ shopping carts can power your repricing system, schedule a consultation with our expert by clicking the button below. Or try how it works by activating a trial.