How to Start Marketing Your Newly Developed B2B E-commerce Software: 5 Simple Low-Cost Tips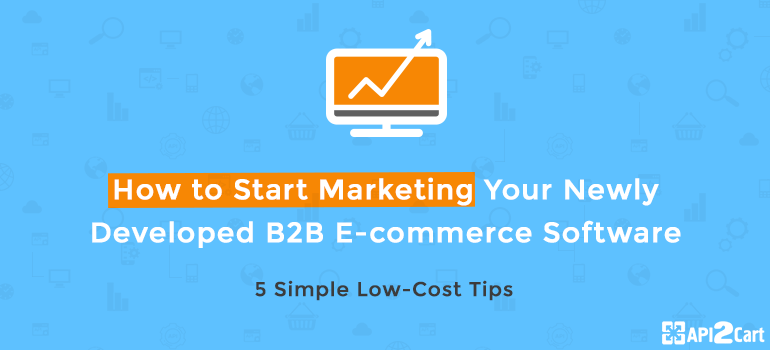 In the modern tech world, just developing and releasing a great and useful piece of software is not enough to make it successful. In order to get noticed and appreciated, every creation, even the brilliant one, needs to be promoted and presented correctly.
Software promotion can take a lot of time and resources, but even if you can't afford an expensive marketing campaign, you can take a few easy low-cost steps to build a web presence and get attention online. Here are five tips on how to start promoting your brand-new software effectively without investing much money and time:
#1 Set up Analytics for the website
To develop the best marketing strategy for your business, it is critical to see the results of your campaigns and identify the most successful practices. Installing analytics software is the best way to stay aware of how your business is doing, as it shows how many people are visiting your website, how they got there, what pages are the most interesting for visitors and much more. This allows you to make grounded marketing decisions.