11 API Events to Hit this Fall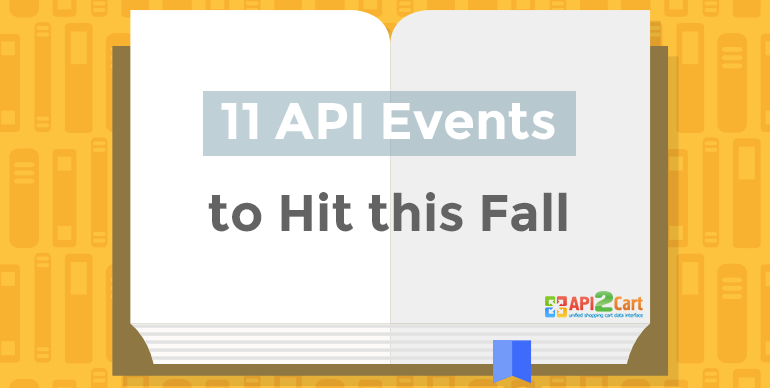 As the summer vacation season is coming to its end, there starts an autumn, which traditionally is the high time to get back to work and study. We have prepared the list of big API events that are taking place this autumn. Located in different beautiful parts of the world, they make a great opportunity to both travel and learn for those who not had yet been on a vacation. API lovers, geeks, and professionals are gathering to learn and share their knowledge and ideas. Join in if you are one of us.
September 9, Zurich, Switzerland.  Choose Forum 2016 is going to be dedicated to the buzzword of recent years - microservices. To seed discussions, organizators will sample the space with four high-profile talks covering topics ranging from evolutionary architecture to a call for simplicity in software design.
Septеmber 10 - 11, Sunnyvale, CA. Come join 300+ developers in 
Silicon Valley to build new Big Data & IoT solutions at the API World 2016 Hackathon: Including special prizes for teams utilizing APIs and IoT technologies.
Sepеmber 12 - 14, San Jose, CA. API World 2016 is the world's largest vendor-neutral API conference and expo, organizing the API Economy. API World is aimed to stay independent and facilitate connections, knowledge, trust and business within the developer community of API providers and consumers.
Sepеmber 12 - 14, San Jose, CA. Integrate 2016 is the world's greatest Conference & Expo for integrating technologies together. Join 4000+ IT executives and practitioners on the next wave of technology integration.
Sepеmber 15 - 17, Greenville, SC. REST Fest gives people interested in REST, Hypermedia APIs, crafting web service APIs, or any related topics a chance to get together in an informal setting to share ideas, trade stories, and show examples of current work.
October 3-4, Copenhagen, Denmark. GOTO Copenhagen 2016 is the meeting place for software innovators and thought leaders from startups and enterprises. It will be the 20th anniversary of the GOTO Conference in Denmark and it is promising to be the best conference they have ever produced, with timely topics, fantastic speakers, and engaging workshops.
October 6-7, Auckland, New Zealand. The main API Days NZ Conference 2016 themes are:
Strategy Stream:
Business imperatives and opportunities afforded by APIs
Execution Stream:
Design&Architecture

Security

Quality

New technologies
October 10-12, Boston, MA. PAPIs is the International conference on predictive applications and APIs, taking place annually. It is the premier forum for the presentation of new machine learning APIs, techniques, architectures, and tools to build predictive applications. It brings together practitioners from industry, government, and academia to present new developments, identify new needs and trends, and discuss the challenges of building real-world predictive applications.
October 11-12, London, UK. API Days London will be devoted to the open banking & PSD2 regulation, digital banking transformation with APIs.
October 24-26, Stockholm, Sweden. At Nordic APIs Platform Summit you can learn how to accelerate development and operations to design long-lasting APIs, and how to continuously deploy strategy to help you gain a return on your API platform. Early bird tickets available until August 31st!
November 2-4, 2016 Boston, MA. The API Strategy & Practice Conference, aka APIStrat, is a conference focused on the API economy. It brings together experts, leaders, and members of the community to discuss what we each see on the ground every day. This event is not just for developers and IT teams, it is also for business users, executives, and anyone who seeks to better understand how APIs are impacting the world around us.
This is surely not the full list of API events, we have picked large-scale not-to-miss API events. Let us know if we missed an event you are planning to attend or believe should be noted here.