11 API Events You Would Like to Attend This Autumn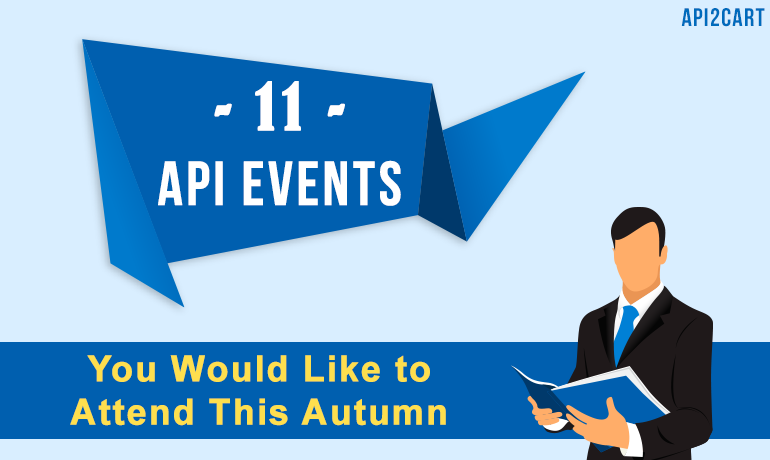 Good news for you, serious people eager to share, learn and make valuable connections! This autumn is going to be abundantly rich in smart events taking place in different countries all over the world. Even your hometown might be the spot!
Endpoint
September 4, Amsterdam, the Netherlands. Endpoint is just for you if you believe that cool API events should be organized by API developers for API developers. The agenda and talks are made up in such a way that no matter what programming language you prefer or what platform you tend to design on, there is always something you will find interesting and useful. One more pleasant nuance about this conference is the cosy atmosphere created by the non-overcrowdedness. And yes, the location is no doubt a plus. ;-)
REST Fest
September 17-19, Greenville, SC. REST Fest is a woah event for not only REST, but also hypermedia fans. The peculiarity of the event you will certainly like is that at REST Fest, everyone speaks. The organizers are convinced that each attendee has something valuable and interesting to contribute, so they do not want to miss out.
APIdays
APIdays is the biggest API-related conference series with 7 yearly events taking place in 7 different countries since 2012. Two of the seven meetings are very soon to happen:
API World + DataWeek
September 28 – 30, Santa Clara, CA. Two big-scale events are going to be co-located in Santa Clara Convention Center.
API World is an annual vendor-neutral conference for both API users and API providers. Among the topics that are usually covered on the meetings are IoT, IaaS, API Marketing, Data and Machine Learning and many more.
If you would not mind discussing the role of data and API innovation on business, technology and society, DataWeek might be an event you would enjoy. It is a large conference with more than 3000 participants that takes place in San Francisco every year since 2012.
I ♥ APIs
October 12-14, San Jose, CA. Rejoice, API lovers of all possible kinds, because I ♥ APIs is a good opportunity to share your enthusiasm with your ilk under the warm sun of California. Whether you are a developer, an IT expert, or a strategist, there is a forum dedicated to the matters of your interest. If you happened to enjoy the programme of the last year, you will love the double juice of I ♥ APis 2015 -- more tracks, more opportunities for hands-on training and lab work, and new frameworks and tools to help operationalize and accelerate your digital strategy.
APIStrat
November 18-20, Austin, TX. APIStrat is a conference for API technologists, strategists and technology providers that gather to share and discuss their success stories and challenges. A part of the event is dedicated to how to use APIs to great effect in application development with such topics as mobile and native development, frameworks, testing, etc. covered in the agenda.
Other Related Events
August 25, Stockholm, Sweden -- Java Meetup: Building APIs on the JVM sponsored by Nordic APIs (just in case you happen to be in Stockholm next week :-) )
September 16-18, Los Angeles, CA -- MMWCON (the third annual Mobility and Modern Web Conference)
September 25, London, UK -- Node.js Workshop (an event dedicated to building RESTful and real-time APIs with Node)
October 5-7, Berlin, Germany -- IoT World Europe (the world's largest IoT event now in Europe)
The eleven meetings mentioned in the post are indeed not the whole list, but they are those that have proven to be worth your attention. Let us know if we missed an event you are planning to attend or believe should be noted here.
Have a fantastic weekend, API2Cart Team :)