240+ Resources for Keen Mobile App Developers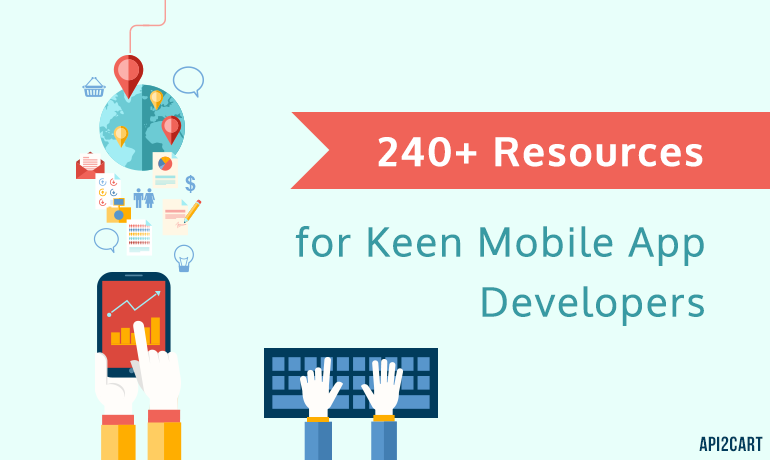 No matter whether mobile app development is your passion, day-to-day work, or a part-time job, it never hurts to acquire some extra expertise and be aware of tools designed to make the development process faster and easier. If you have been looking for such a collection of resources covering all the issues related, this article is here to help you.
The fullest compilation we managed to find is the one offered by autosend.io, a blog helping SaaS, e-Commerce, and subscription business grow. The collection presented on their web site in the form of a responsive table includes more than 200 resources including sections dedicated to the following kinds of resources:
tools & services

forums

books and blogs

iOS- and Android-only

design sources

marketing tips and links

cool finds

other
Explore the 217+ Ultimate Mobile App Development Resources Guide here.
The rest of resources implied by the title are listed in the infographic by App Design Vault entitled Top 32 Resources Mobile App Developers Should Know About. Similarly to the collection mentioned above, the information is sectioned in the following way:
web sites

tutorials

forums

books

marketing

design

tools