API Digest #34: Star Wars Edition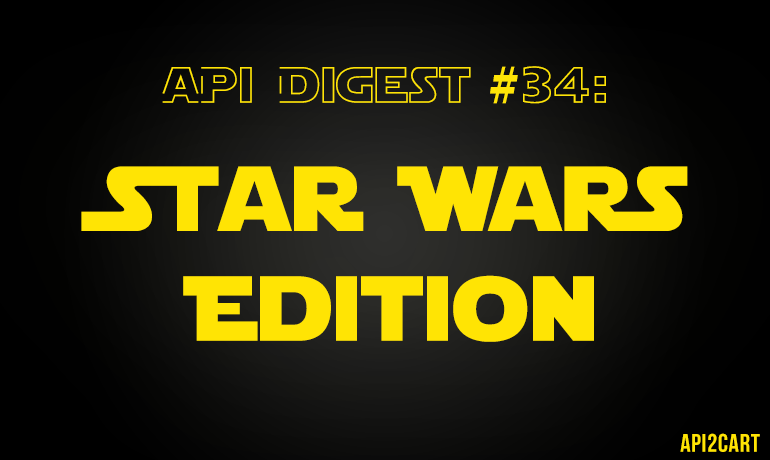 Star Wars: The Force Awakens is finally out! Being either super excited about the movie premiere or euphoric to have finally seen it, thousands of fans have dedicated their works, pieces, and blog posts to it. API experts are no exception. We are kicking off this API digest with an inspired post related to the topic.
Guess what, Guillaume Laforge has made sure to interview the man behind the Star Wars web API first! Read his talk with Paul Hallett in The Star Wars API interview.
A Star Wars fan himself, Arnaud Lauret has used the theme to make his talk on API documentation even more enjoyable. Lazy to watch the video? Read the overview by Jennifer Riggins.
A day after, one more piece on API documentation appeared. This time, it was James Higginbotham sharing his insights. Check out his Moving Beyond API Reference Documentation and learn how not to miss on the hidden value that documentation can bring.
You might have heard a lot about why APIs are important and why they are needed nearly everywhere. Do not miss the chance to widen your awareness with why LOD needs applications, and libraries need APIs by Fabian Steeg.
What do you consider to be the essential elements of native mobile app development? 18 executives who are developing mobile applications in their own company have shared their opinions with Tom Smith. Find them in The Most Important Elements of Native Mobile App Development.
Making money from APIs? Tony Poulos would like to see that! Find more in his opinion article.
Among other content you might find interesting to read are pieces Pusher, Nordic APIs and Jamis Buck have been pampering their blog readers with:
Come back for more in two weeks. And in the meanwhile, subscribe to our monthly newsletter and make suggestions by sending us an e-mail.