API2Cart Embraces Marketplaces, Starting with Etsy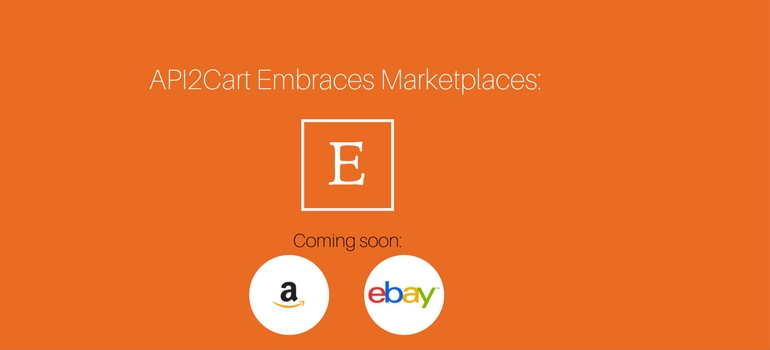 Following customer inquiries, API2Cart expands the range of supported platforms to help you conquer new markets! This time, we are working on integration with top online marketplaces.
The first marketplace we started supporting is Etsy, while Amazon and Ebay are coming next.  
For you as an e-Commerce B2B service provider, this piece of news means that you can do the following with Etsy database:
Retrieve accurate information on orders, products, product variants, and categories;

Add and delete products, images, shipments, and product variants;

Update info on products, orders, product variants;

Get lists of products, categories, and orders;

Use the store data needed to provide your Etsy based clients with an excellent service;

Get notifications when any changes take place.
You can see all methods supported for Etsy here or on our API2Cart documentation.
If you are interested in integrating your software with Etsy or shopping carts, schedule a call with our representative.