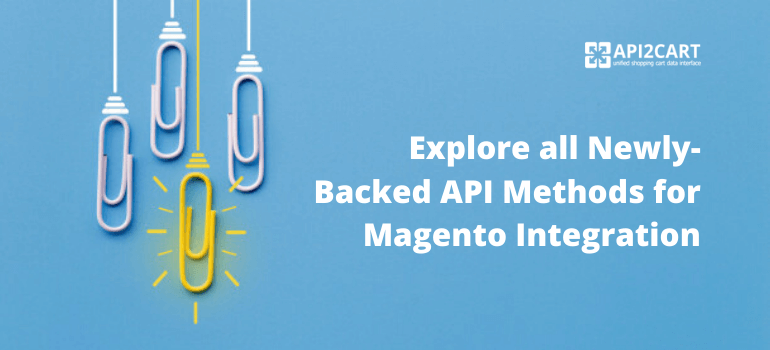 A new portion of novelties from API2Cart is ready to be presented at your disposal. Enjoy the enhanced possibilities with category.update and product.delete API methods for Magento Integration.
As a unified API provider, API2Cart aims to satisfy customers' needs and requirements and please with the new features and improvements. From now on you are able to delete products as well as update categories on Magento stores simply calling new methods. Such newly-backed features will give an added value to your business soft and enrich the functionality in no time. Jump to our documentation and discover all parameters that are necessary to perform these methods.
Furthermore, that is not a limit of all API2Cart's news. We are proud to announce you that all bugs were fixed for WooCommerce integration in product.image.add and product.quantity.update API methods.
So, one more 'tick' has been put to our list of enhancements! If you have some questions to ask or issues to solve, don't hesitate to schedule a free consultation with our representative.