Get Ready to Conquer German and Swiss e-Commerce Markets with API2Cart!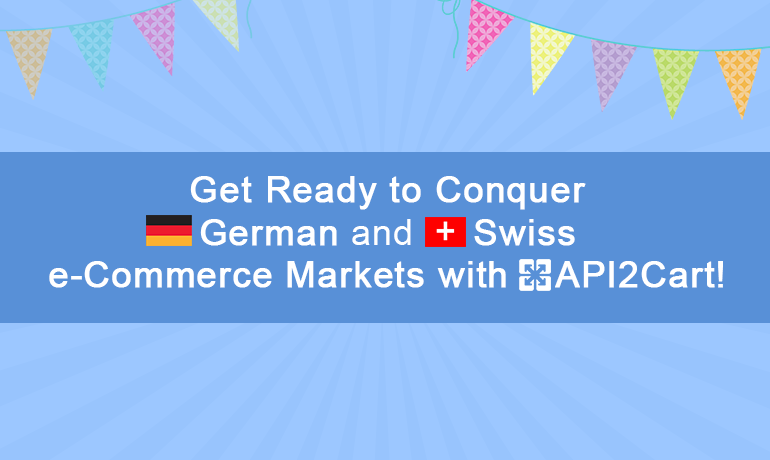 API2Cart expands the range of supported platforms to help you conquer new markets! This time, we are working on integration with top German and Swiss shopping carts so that you could grow your market share and win more European clients.
For you as an e-Commerce B2B service provider, this piece of news means that very soon you will be able to:
get access to the databases of

Oxid, Shopgate, Gambio, EKMPowerShop,

and

Hybris

along with 30+ other shopping carts widely used worldwide;

retrieve accurate information on orders, products, categories, customers, tracking numbers, abandoned carts, etc.;

use the store data needed to provide your clients using any of the carts supported with an excellent service;

synchronize it to provide notifications when any changes take place.
If you are interested in integration with these shopping carts, do not wait to find out more information. Schedule a FREE call with our representative and have any questions answered right away!