Happy Halloween Wishes from API2Cart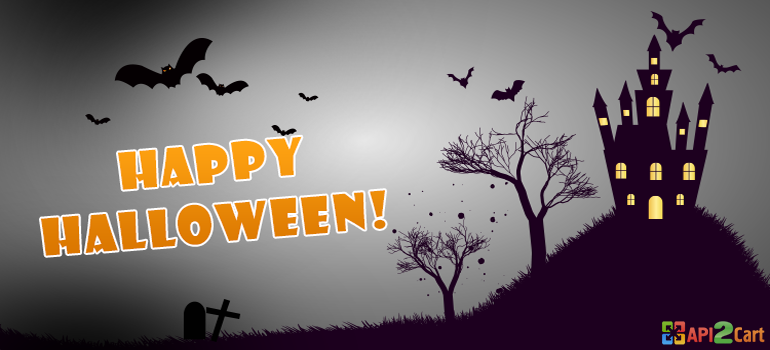 Happy Halloween!
We wish you to be haunted only with the success and reach smashing achievements in your business and API2Cart is here to help you out with that! Put on your spooky costumes and join vibrant celebrations on the street of your city, while API2Cart will take care of connection of your system integrations with multiple shopping carts!
P.S. Our experts are always ready to answer all of your questions, even tonight. ;-)
Have fun!
The API2Cart Team