International Women's Day Working Hours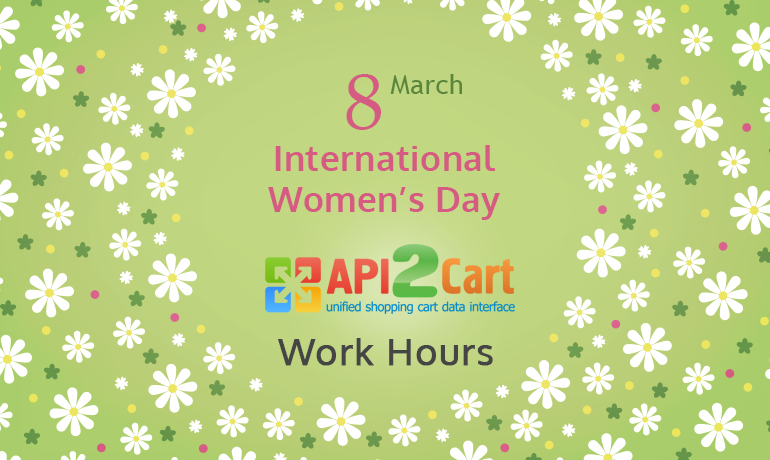 International Women's Day is coming and API2Cart is here to let you know that our working hours are going to change due to the holiday celebration. We are going to provide limited support on March 8. You can contact us via live chat or by submitting a ticket from 11 a.m. to 7 p.m. (GMT+2).
We sincerely appreciate your understanding and will respond all your requests over this period.
Yours faithfully,
API2Cart Team