Work with Data from Magento 2 Stores with API2Cart's Latest Integration!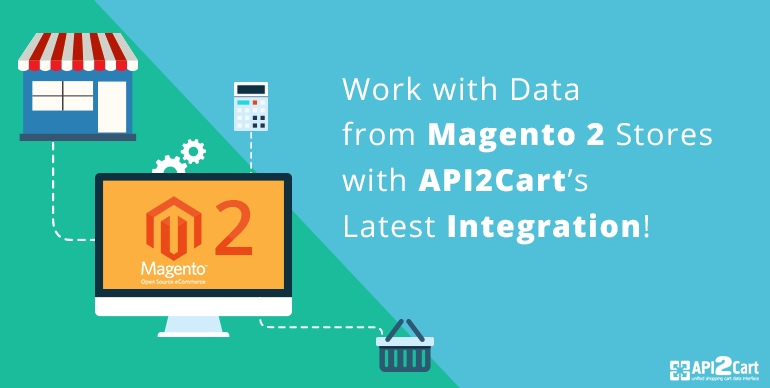 Both old and new, our customers like and request enhancements and integrations, so API2Cart is delighted to announce a newly developed connection with Magento 2.
What does this integration entail?
With API2Cart, you can expand to a new segment of Magento users. Just like our other integrations, one with Magento 2 lets your application retrieve and work with virtually any data from stores run on the platform. You can weave it into your service chain to make the eCommerce experience of your Magento-based users better. Once they upgrade to the new version, you will have everything to keep the service uninterruptedly going for them. Plus, the integration means your service will work for existing Magento 2 users.
On the technical side, our integration with Magento 2 enables you to do the following:
get various information on customers, orders, products, categories, and shipments from your users' stores

act on this data (e.g. create, delete, and update any of the resources that our API supports)

synchronize it between the store and your system

use data from stores to build reports and dashboards
To start benefiting from this and other integrations that API2Cart supports, contact us for the details and instruments. ;-) If you'd like to test how our API will work with your customers' Magento 2 or other stores, create a trial account.