INTRODUCTION

1

HOW TO START WORK WITH API2CART

1

THE DATA YOU CAN WORK WITH

1

FREQUENTLY ASKED QUESTIONS

0
First steps
Firstly, you need to register an account. In your account, you will find your unique API key.
It is a code that consists of 32 characters and is generated by API2Cart for each user individually. You can find it on the page with your stores' list.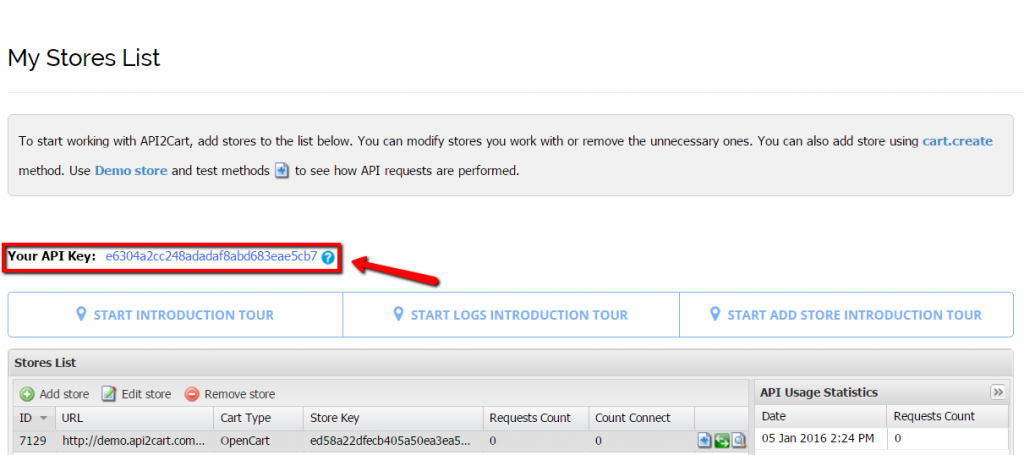 It provides you with access rights on the API. You will use your API key to establish a connection between the service and stores you are going to work with. Personal API Key helps us to identify users who perform API requests and allows to track and control API usage.
To be able to communicate with store data you need to add that store to your API2Cart account. 
The process of connecting a store depends on a type of eCommerce platform:
based on a hosted platform

based on an open-source platform
You will learn more about it in the next lesson.
Related material