WooCommerce API: The Basics to Get Started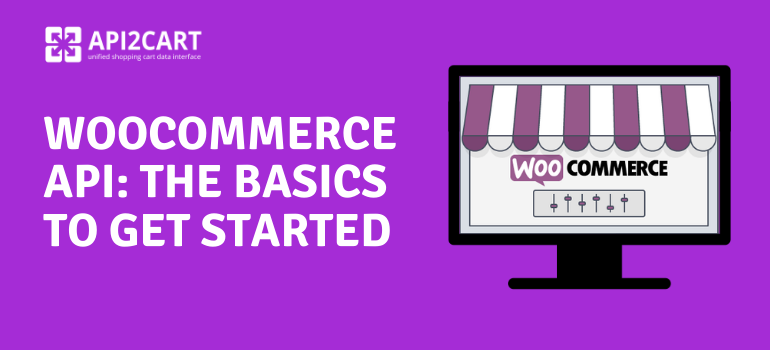 WooCommerce is one of the best-known shopping carts that, accordingly to the latest stats, powers over 30% of all online shops. Integration with this superb platform can be an excellent opportunity for shipping management, inventory and order management, email marketing, accounting system, ERP, pricing software, dropshipping automation systems and other software providers. They will get them all the 250 000+ shopping carts' users as their potential customers.
In order to integrate with WooCommerce you'll need to work with its API (Application Programming Interface). This article will provide you with the basic information about its structure and will help you understand how to work with it. WooCommerce API is REST-based and available in version 2.1 or newer. So let's start our acquaintance with it.
What is WooCommerce API?
The WooCommerce REST API is an essential part of this platform that allows working with data such as orders, coupons, products, customers, etc. WooCommerce has a few API versions. The current version is 3, but there are two older ones that customers keep using today. Unlike the two previous versions, the third one:
fixes the OAuth implementation to be compliant with the OAuth 1.0 specs
automatically generates passwords for new clients
involves new endpoints to get all product orders
allows such bulk actions as edition and creation of orders, customers, products and coupons
introduces new product attribute endpoints (GET, POST, PUT and DELETE)
includes category thumbnails on the requests for product/categories
automatically calculates totals when applying or removing coupons in the orders endpoint
involves refund line items through the API
The API version 3 is mostly used by consumers, hence the 1st and 2nd ones will be removed in future editions of WooCommerce. Thus, let's take an overview of the latest and most perspective version 3.
In order to start working with WooCommerce REST API, you have to enable it. You can do it by simply visiting WordPress Admin page > Settings > General tab and ticking the appropriate checkbox.
The WooCommerce REST API supports the JSON format, as a default, but you can easily change it to the XML. It works with such four main HTTP methods as GET, POST, PUT, and DELETE. But there is one more - HEAD. It сan be used to return just the HTTP header information. Thanks to these methods you can operate with information on products, orders, inventory, customers and their addresses.
In order to make API calls, you'll need to pass by the process of authentication. Thus, the system recognizes your identity and allows you to access the API resource. There are two possible ways to authenticate with WooCommerce REST API such as one legged OAuth 1.1 and simple HTTPS authentication. The method you'll choose depends on whether your site supports SSL certificate or not. But shopping platform developers recommend to use HTTPS authentication if it's possible, as it is easier to work with.
Such was the main information that you need to know about WooCommerce API. If you would like to explore more about it, you can simply visit the WooCommerce REST API documentation page.
Summing Up
To summarize all the mentioned above, WooCommerce (REST) API allows you to get access to the data of a particular online store and extract information on orders, customers, products, categories, etc. Integration with WooCommerce can open a plenty of possibilities for your business, but it's require much time, money and considerable efforts to be done. You'll also need to find an experienced developer that could elaborate integration module and keep maintain it in future. So, is there any less complicated way out?
API2Cart is a solution that can help you connect to multiple platforms at once with time and money saved. The service is integrated with WooCommerce and enables you to retrieve all the necessary information and operate with orders, products, categories, customers, etc. Moreover, if you decide to perform integration with WooCommerce via API2Cart, you'll get a connection with 40+ other platforms as a bonus. Among those top shopping carts are such market leaders as Magento, Shopify, Bigcommerce, Prestashop, etc.
In case you would like to find out more information on how API2Cart works, you can simply visit the service documentation page. If you have any questions, do not hesitate to schedule a FREE consultation with our expert.