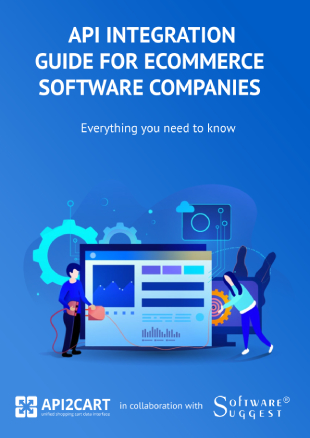 The Development of API Integration With Multiple eCommerce Platforms
Find out more about the process of API integration development. Explore all the benefits of connecting your eCommerce software solutions and applications with multiple shopping platforms and marketplaces
Running an eCommerce software for online retailers is a challenging task. Its because the industry is evolving incredibly, and the competition in the market is high. New software companies are emerging every day.
If you also provide eCommerce software for e-sellers, you need to find new ways to expand your software clients' base and become a more profitable and successful company.
To meet the needs of a larger number of prospective clients, your software must be connected with multiple shopping platforms like Magento, Shopify, WooCommerce, etc. It is possible with the development of smooth API integration between your system and all the platforms used by your potential clients for running their e-stores.
In this guide, you will get more detailed info related to the process of API integration development with eCommerce platforms. It covers the following topics:
What is an API and API integration?
What are eCommerce platforms, and why develop API integration with them?
What industries does it work best for?
Which platforms to integrate with and why?
How to set the API integration with multiple eCommerce platforms effortlessly and in the short term?
Download the 'API Integration Guide for eCommerce Software Companies' and discover all the needed info connected to developing the smooth API connection with popular shopping platforms with minimum efforts and resource spending.
---
Please fill in the form to download your document: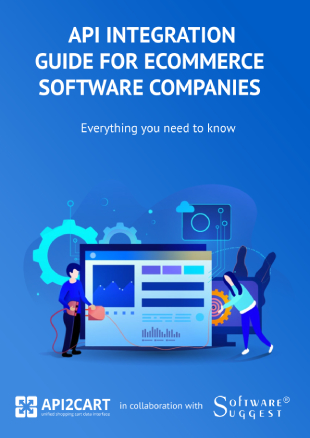 API Integration Guide for eCommerce Software Companies
Discover how to set API integration with various eCommerce platforms easily and fast.