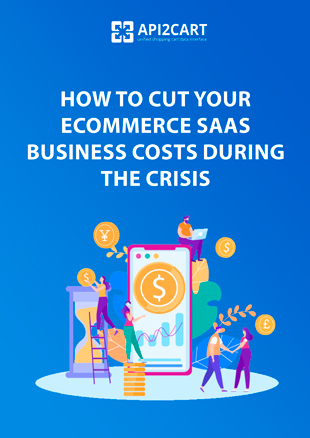 Reduce Your SaaS Solution Expenses Effectively
Explore the possible options that will help you to cut your eCommerce SaaS expenses during the crisis, survive on the market, and accumulate necessary finances for various unpredictable situations in the future.
Because a significant amount of eCommerce B2B SaaS vendors have never run a business through a recession period, it can be helpful for them to discover the list of ideas on how to be ready for an inevitable slump and economic crisis.
This information will be useful for those who provide shipping management, warehouse management, inventory management, dropshipping automation, marketing automation, ERP, POS, price optimization, chatbot solutions, etc. and face with various crises in their businesses.
This guide will help you to learn how to overcome all possible recessions and save your company's money and stuff. In this guide, you will find the information that will tell you about the following:
How to change your pricing model without causing a negative impact on your company's margins and free cash flow
How to effectively reduce your infrastructure costs and use various cloud services
How to cut your office space costs with no harm for your business
How to find and use the cheapest variants for your company advertising activity
How to save your money without firing your employees, especially highly-qualified and technical specialists
How to reduce your costs on the integration of your solution with multiple shopping platforms and marketplaces like Magento, Shopify, OpenCart, BigCommerce, PrestaShop, Amazon, Etsy, eBay, and many others.
Download 'How to Cut Your SaaS Business Costs During The Crisis' guide and find answers to any questions concerning making your company more successful even during the recession time, stand out of your competitors and boost your customer base by integrating your software with multiple eCommerce platforms at once with no enormous money spending!
---
Please fill in the form to download your document: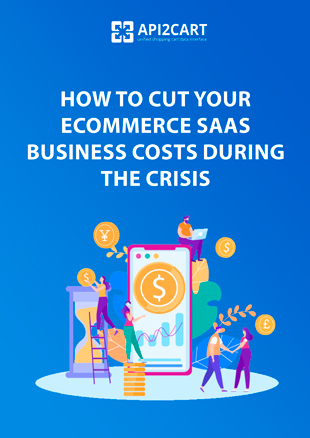 How to Cut Your SaaS Business Costs During The Crisis
Discover the list of useful options that will help you to cut your eCommerce B2B SaaS expenses during the crisis