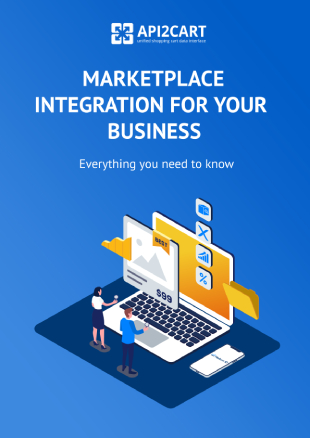 Integration With Marketplaces For B2B eCommerce Software Solutions
Explore why your software needs to have the developed integration with multiple popular marketplaces to succeed in the market. Learn how to establish such a connection in a short time
Today, the eCommerce market is on the rise. More and more sellers are choosing to switch their business online. For this reason, they use various marketplaces. Such a decision allows them to launch their online stores quickly. However, all e-merchants need to use special software to automate their retail process and make their activity more efficient.
That is why the eCommerce software solution like yours need to be able to work with e-merchants who list their online stores on different marketplaces.
In this guide, you will get to know about the main benefits of integration with various marketplaces, the number of prospective clients you may get after its development. The 'Marketplace Integration for Your Business' guide covers the following topics:
What are marketplaces and why to integrate with them
What industries it works best for
Which marketplaces to integrate with and why
What it takes to integrate with them
How real software vendors benefited from marketplace integration
Benefits of using API2Cart unified API
Download the 'Marketplace Software Integration for Your Business' guide and discover all the needed steps for the development of the smooth connection with popular marketplaces like Amazon, eBay, etc. in a short period of time with minimum efforts from your side.
---
Please fill in the form to download your document: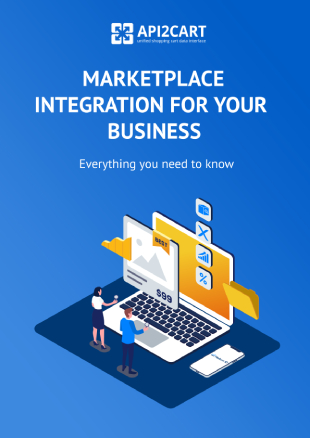 Marketplace Integration for Your Business
Discover how to establish a connection with various marketplaces easily and fast.