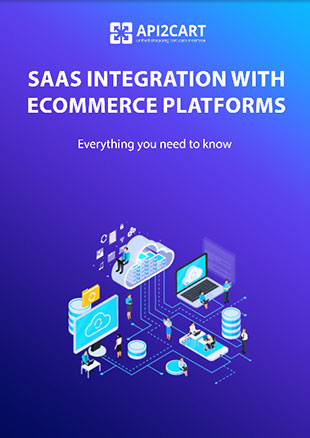 The Development of API Integration between SaaS Solutions and Various eCommerce Platforms
Explore all the details related to the process of development SaaS integration with eCommerce platforms. Explore all the possible options of connecting your SaaS solutions with different shopping platforms presented on the market.
There are plenty of SaaS applications available for managing warehouses, shipping operations, marketing automation, and so on. Since the eCommerce industry is growing and new tools are being developed nearly every day, it's not surprising that there's a wide variety of SaaS tools.
As this competitive environment grows, SaaS applications should adapt to new technologies to stay top of the game. The best way to gain a larger market share is by supporting new shopping platforms and marketplaces. The more platforms you support, the higher are the chances to expand your customer base.
The development of SaaS integration with different eCommerce platforms like Magento, Shopify, WooCommerce, is a complex process. However, it opens a lot of opportunities and possibilities for SaaS providers.
In this guide, you will get more detailed info related to the process of SaaS integration with eCommerce platforms. It covers the following topics:
SaaS Companies: Definition and Main Types
The Meaning of API
API Integration with eCommerce Platforms
Examples of SaaS Companies that Depend on eCommerce Integration Development
The Process of eCommerce Integration Development
Download the 'SaaS Integration with eCommerce Platforms' guide and discover all the details connected to developing a reliable API connection with popular shopping platforms available on the eCommerce market.
---
PLEASE FILL IN THE FORM TO DOWNLOAD YOUR DOCUMENT: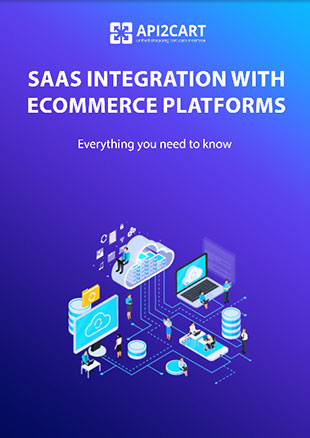 SaaS Integration with eCommerce Platforms
Discover how to set API integration between your SaaS solution and various eCommerce platforms easily and fast.