The Future of Retail is the End of Wholesale?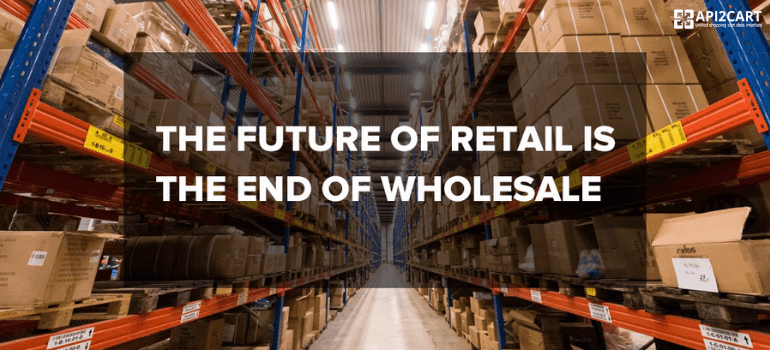 photo by transportmedia.be
Meta Description: What would happen when distributor goes E-commerce and invade E-retail market? Is that a sign for the end of wholesaling? Read the post and find out the answer!
"The future of retail is the end of wholesale"
People first started debating this topic since 2015 when the retail ecommerce was in the momentum of growth, even until now, everything hasn't come to an end. People keep talking about the future of retail, but no one can be sure what will happen to the wholesale industry.
Since wholesale is changing and almost everyone intends to bring their business online just as retailers did, it might be the perfect time to discuss again on this forecasting topic.
The direct-to-customer model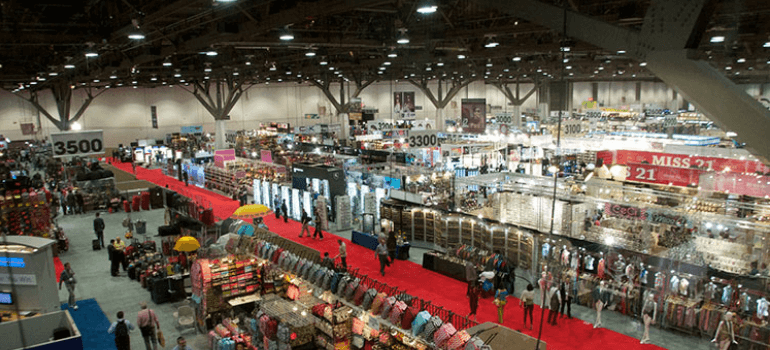 Photo by speedvegas.com
In the past few years, the retail industry has seen major shifts to digital selling and recently omnichannel with customers taking control in every aspect. The rapid adoption and advancement of technology have been the driving force behind these changes. 2018 will be the same.
But we also witness the rise of digital ecommerce in wholesale distribution. The reason why new manufacturers or distributors find it difficult to drive demand is because of the lack of marketing power. To stay competitive, they will have to establish traction and earn their spots via social or online marketing before they can be accepted into the mainstream.
Many retailers are suffering from the affect of their suppliers becoming online and applying the direct-to-consumer model (B2B2C) and pitching against them for business. Imagine that somebody you potentially owe money to can hinder your sales because they have taken your customers making it more difficult to pay them. When a distributor tries to go online and want to expand their business, they employ sales reps to find more outlets while using adwords to make sure they are at the top of the engines to take their business.
We can see the conflict on profits and customers between retailers and wholesalers meanwhile they're supposed to be partners.
Customer Shopping behavior is also changing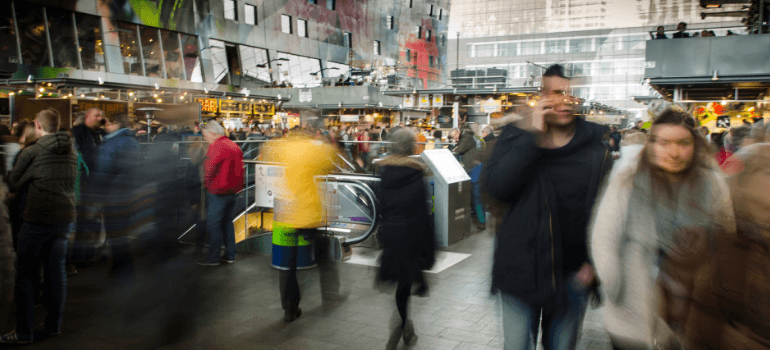 Besides the need of reaching to selling more products of the distributors, we also are seeing a huge shift in the mindset of the consumer where they sometimes prefer to buy directly from brands via their online store assuming the product is better or fresher in someway. It is clearly that we are in the era of brand direct to consumer.
Today B2B solution providers for wholesalers are not only offering technology on desktop, but also mobile devices, which means they have taken advantages all the B2C best practices to apply it into the B2B system. B2B customers are now all millennials which means shopping behavior will somehow similar to B2C customers.  
In addition, logistical norms that since long applied to e-commerce have now finally found their way to the B2B-market.
It's easy to predict that distributors are heading their business to the model B2B2C to satisfy their customers by doing both retailing and wholesaling.
Is that the sign for the end of wholesale?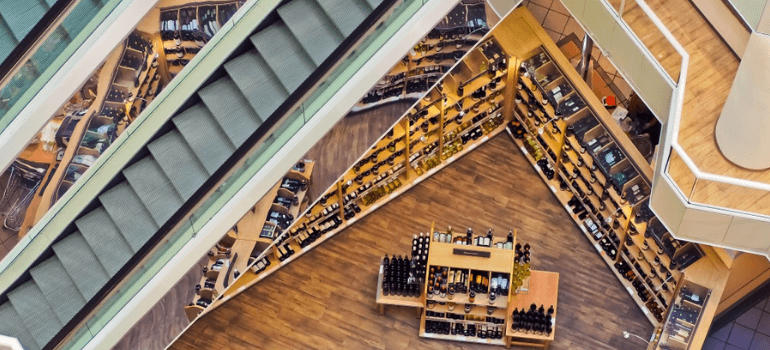 This historic transition of both retailers and wholesalers raises a few critical questions: How can retailers continue to buy products in mass quantity at wholesale, and then ship them, store them, merchandise them, train their staff, manage and attempt to sell them, when the consumer has a growing myriad of options, channels and brands through which to buy those very same products? How many of today's retailers will simply stand by and watch an ever-increasing percentage of their sales cleave off to an expanding mosaic of online competitors — which, by the way, may include many of their own suppliers who are now selling direct to consumers? Whether the conflict will change how retailing is happening and will make wholesale model disappear?
Looking at the data available and the major trends that are taking shape, there is simply no denying that the future of retail is "Online delivers convenience; stores offer an experience. Physical retail is not going away, no matter how many extol its demise. Rather, the nature of physical retail will change from transactional to experiential. Physical retail spaces will be optimised to support the mobile consumer across every step of the buying journey. Online will continue to play its valuable role by delivering speed, efficiency and convenience". As a result, wholesale isn't part of this debate. Wholesale will continue to exist but the way retailers cater to their customers (shoppers) will be to meet their demand for experience and convenience, and clearly ecommerce technology (and the entire order fulfilment process, including delivery) will play an important role in meeting this demand, going hand in hand with the physical experience where demanded.
At the end of the day shoppers are driving change through their demand for experience when they want it (more likely for specific categories than others) and convenience when they need it or when it makes more sense. And retail store will still exist and do its job. In that way, it will need to buy stocks from wholesalers.
eCommerce Technology for both retailers and wholesalers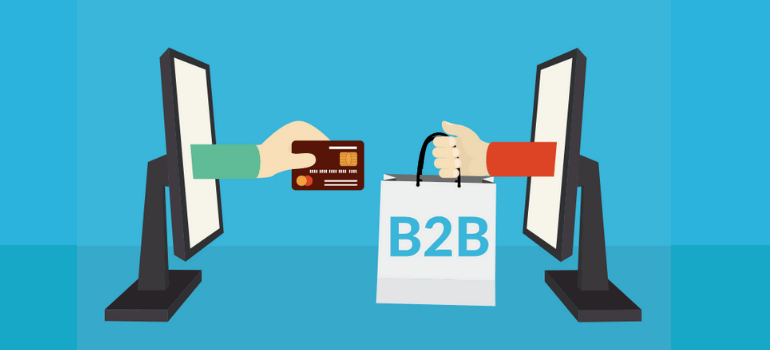 Photo by Egezon
Because both retailers and wholesalers are going online, so that, it requires them to qualify and quantify the experience they deliver, the traffic they generate and the consequent downstream sales impact they influence. For that, an array of new technologies will enable a 360-degree understanding of the experience in both stores and the centers in which they sit. eCommerce platform for B2B will soon catch up with retail ecommerce platform, such as mobile ecommerce platform from Retalo, or other API technologies for payment, shipping, or any other integrations from other vendors.
Using these and other technologies, store chains will be able to understand the profile and behavior of the customers in their spaces and gather new insight into the level of engagement being created and eventually, even its causal impact on downstream purchases.  In other words, the ability to understand what kind of customers came into the store, how many were repeat versus unique visitors, where they went within the store, what and with whom they engaged and ultimately what they bought while in the store and even after leaving the store.
In A Nutshell
It is easy to spot the trend that organizations increasingly seek ways to shorten the supply chain from the manufacturer to the final retailer. All they want is to get as close as possible to the end consumer. With the support of technologies, they can get the right product experience across to the consumer. Because increasingly, product experience is the way to differentiate yourself from the competition.
Shopping Cart Integration
In case you run any of the B2B eCommerce solutions, you know how important integration of your system with shopping carts is. However, it is often a lengthy and intricate process, as well as pretty expensive.
Fortunately, there is a much more simple and efficient solution: API2Cart. It provides a single API to establish interchange between your app and 35+ shopping carts. With API2Cart, you can work with all leading shopping cart platforms including Magento, WooCommerce, Bigcommerce, OpenCart, Shopify, and many others.
If you run order management, warehouse, shipping, or any other B2B e-commerce software and are interested in trying API2Cart, you can create an account and see how the API works on live stores or schedule a call with our representative.
About the author:  Mike - Marketing Manager
With more than 10 years experience in marketing, Mike is now the marketing manager at Retalo.io. Mike has been involved in creating content for the website blog and planning marketing strategy for the company.
Mike has a postgraduate degree in Business Administration. He is also a Certified Scrum Specialist, a training he undertook to bring more agility to content processes as part of his work as a digital marketing specialist.