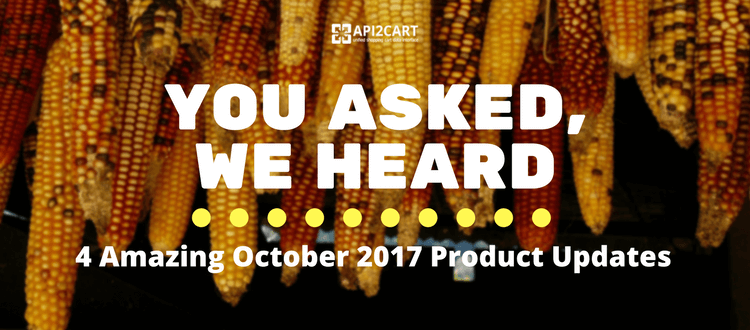 On behalf of the whole API2Cart, I would like to proudly announce our new features, updates and improvements. Among them are: webhooks for OpenCart and PrestaShop, new methods supported for Magento, latest versions of WooCommerce and reduced response time for WooCommerce, WP-eCommerce, OsCommerce, Loaded Commerce, OscMax, ZenCart.
The pool of API2Cart webhooks has been supplemented with BigCommerce, OpenCart and Prestashop webhooks.
This means that our customers now can get notifications immediately when some changes or events on shopping carts occur. For example, if you need to know when the order is placed on your customer's store, you don't have to check it every now and then - webhooks will tell you when it happens.
Read more: API2Cart Supports Webhooks for BigCommerce, OpenCart, and PrestaShop
Benefit from the more advanced support of Magento integration.
The following methods have been added:
The following methods have been improved:
The latest version of WooCommerce is now supported.
We have reduced the response time for a number of methods for the following shopping carts:
In case you have found some specific features you've been waiting for, do not hesitate to contact us so that you can try them out.