WooCommerce Integration: Jump the e-Commerce Level [Infographic]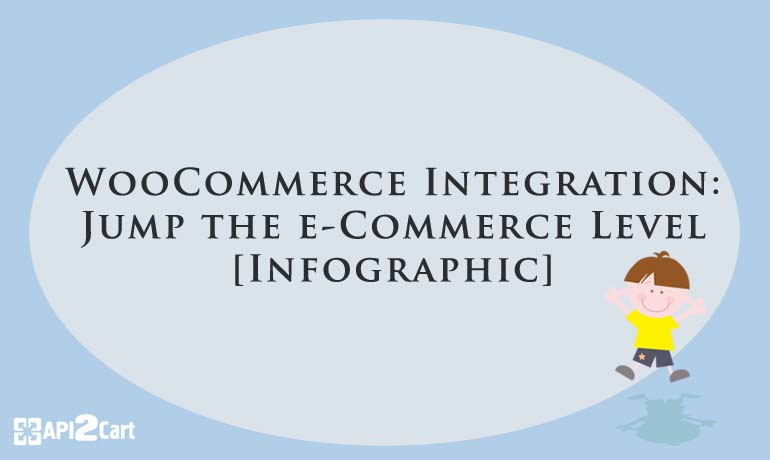 It looks like bustling and creepy Halloween atmosphere has filled the e-Commerce air completely. All merchants are like zombie beginning their campaigns hastily in order to attract the right audience and shift spooky products' stock. As an unfailing helpers, vendors use online service providers to make online retail more profitable especially during the holiday season when there is a chance to shake a money tree. For instance, data feed and inventory management solutions, comparison shopping engines and repricing systems, etc. allow merchants to get more profits.
However, service providers are constantly under the great pressure to innovate in order to meet customers' requirements. All e-Commerce community witnesses the actual emergence of  APIwhich appears to be a novelty that is worth taking into consideration. Application Programming Interface is becoming a crucial part of the Web now allowing to perform data interaction between various business soft and shopping platforms.
WooCommerce integration with the help of API will improve your business model and bring serious competitive advantage for sure. More than 250 000 of active shops work under platforms' umbrella, so integration will give you all stores' owners as potential clients. Scale your business possibilities greatly and as a result increase the income.
However, WooCommerce integration requires strong technical knowledge in the specific of  data storage. So, finding a simple solution to perform interactions will solve the problem. API2Cart appears to be such service that provides single API to connect with 30+ shopping carts. WooCommerce with all versions is in the list as well. Moreover, once you integrate with the service, receive access to the platform and other leading solutions including Magento, Bigcommerce, Shopify, PrestaShop and others with no extra payments.
Go through this infographic to discover more about WooCommerce integration and API2Cart as a hand of help.
If you have some issues to solve or questions to ask, schedule a FREE Call with our representative. We are always ready to answer all your burning items and provide with a qualified advice.